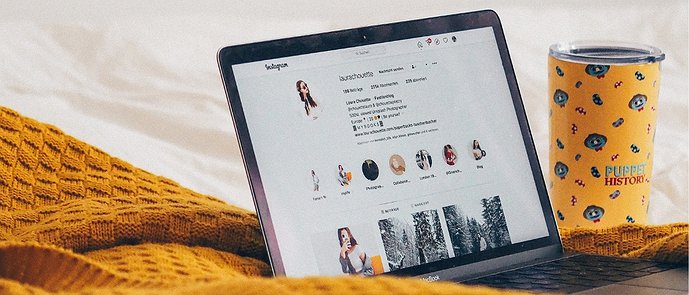 Start earning money from your Instagram account: here's how you can do it in 2021
Last updated: September 16, 2021

Featured image © Unsplash
Influencers across social media have begun making tons of money. Social media influence can be a full-time job if done correctly. No, it's not easy, but it's also not as hard as you think. You don't need fame or millions of followers to make money on your Instagram. All you need is to put some time and effort into selling yourself as a brand to attract followers and sponsors. 
This article will give you an in-depth look at how you can start making money on Instagram. The market of influencers is pretty flooded right now, so with all these tips, you also need to make sure you are keeping your own unique flair to stand out from the crowd. 
How to Gain Followers
The first step to making money on Instagram is to gain followers. Don't worry–you don't need to have 10 million followers like Kylie Jenner to get brand deals, you only need a few thousand. Gaining consistent followers is all about finding a niche and sticking to it. Whether it's fashion, beauty, cars, or whatever your hobby. Pick one and stick to it. 
Keeping a consistent theme on your Instagram will attract followers that want to see more posts like the one they found you on. Also, use vector stock images from Crello to create an Instagram post template, a few subtle hashtags, and follow other people within your niche. Consistency is key here, it may take a few months or even a year, but eventually, you will start building a solid following that brands will appreciate.
Do Sponsored Posts
Once you have a good amount of followers, you can start doing sponsored posts. Brands absolutely love having influencers promote their products, even if you don't have a huge crowd following you. 
Don't wait for brands to reach out to you. Instead, find a product that you think matches your niche, and reach out to them. Propose a fair price and offer to negotiate with the brand. Eventually, you can start building contacts and having consistent clients to promote on your page.
Learn more about how to get sponsors in this article.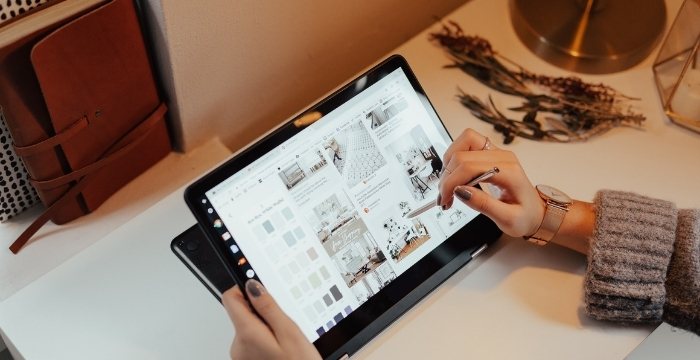 Image © Unsplash
Create a Shop
Along with creating sponsored posts for other brands, you can create your own product for another source of income. This product may be physical merchandise like fashion and beauty accessories, t-shirts, or makeup, or it may be digital products like educational courses or Instagram photo filters.
Find a product that fits with your niche and stick to it. Create an online store on Etsy or a related site and advertise it on your page. Once your product starts selling you can begin to consistently release new products to the store to cater to your following. 
Become an Affiliate
Similar to doing sponsored posts, becoming a brand's affiliate is also a great way to make money. Brands may be more likely to offer you to be an affiliate, especially if you're a smaller influencer because you both directly profit from the relationship.
Being a brand affiliate means that every time someone buys a product you are promoting, you get a chunk of the cost of the product. So, the more you advertise, the more money you make from the affiliate link. Affiliate links make for another nice consistent stream of income from your Instagram account.
Tips to Success
Post consistently: Stick to a very consistent posting schedule. Instagram will promote your page more often if you post regularly. Try to stick to a schedule of once a day or once every other day.
Stick to a theme: Use filters to create a cohesive look to your page. The nicer your page looks, the more followers you will gain, and the more brand deals you will be able to make. 
Team up with fellow influencers: Reach out to other influencers in your niche to combine your follower bases. This is a mutually beneficial relationship that can help you and other influencers increase your follower base and gain more brand deals.
Create a diverse variety of posts: You should not only post regularly to your page, but also to stories. Consistently posting photos, videos, reels, and stories will help you reach a wider audience and bring in more followers.
In Conclusion…
Hopefully, you've learned that you don't need to be anywhere near famous to start making money on Instagram. All you need is a strong follower base, a niche, and consistency in posting and themes. Once you have all three, you can start making money on your page from multiple different sources including brand deals, affiliate links, and creating your own products that are specifically catered to your followers.
Visit TechACake.com for more awesome tech and gaming articles every week!