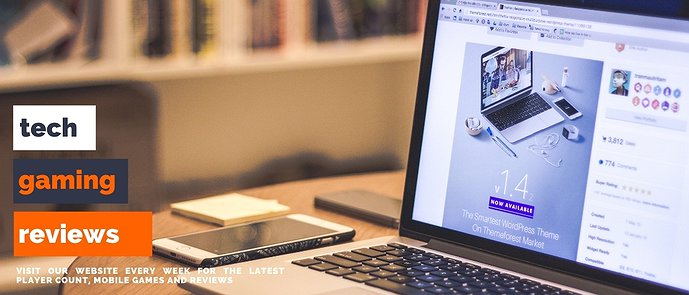 About us
Welcome to TechACake.com!
Our website was launched in Q4 2020 and we're happy to present it to you. Before we do, make sure you check out our Privacy Policy as well - we comply with the main data privacy regulations and the General Data Protection Regulation (GDPR). 
Our mission statement
"To bring authentic, optimized, and comprehensive content

to readers worldwide

and offer a unique blogging experience."
What makes us different from other websites?
Nowadays millions of websites struggle for visibility and traffic. Bloggers all over the world create unique content with the hopes that a significant number of people will see it. However, without the modern miracle of optimisation and social media marketing this is simply not possible. Our website is one of the few in our vast niche that started receiving the attention of the public almost from the very beginning. We are very thankful for that! 
The efforts of our team of experts and gaming enthusiasts are dedicated to providing our audience with original and comprehensive content, strong headlines, and quality storytelling. Our high-quality posts are well-researched and family-friendly. We strive to answer all your questions with one article on that topic and provide you with additional resources if you decide to research even deeper. 
Our team of professional developers are doing their best to provide users with the top quality version of the website on mobile devices as well as on desktop. We take pride in the minimalist design of our website - the uncluttered space contains only the essentials, using only three base colors and a splash of pantone orange for accent.
Our content
Creating unique and fresh content is what our team works for daily. Our content creation team uses a system of content hubs (in this case meaning content which revolves around several big topics of interest) and a tag system which helps us interlinklink topics together in order to be consistent with our content research and ultimately - helps visitors find more on our website than they came for. 
Statistics. About a half of our pages are dedicated to providing users with statistical data on different subjects and they are the result of meticulous in-depth research. Most notable in that department is the player count content hub in our Gaming category. Many people (journalists, bloggers, gamers, etc.) are wondering about how many people play a game of their interest and we decided to fill this content gap with the latest and most accurate information. These posts are revised periodically by our content team. 
Knowledge base. Our knowledge pages contain topics from different subjects we have found out to be of great interest to our readers and are approved by our content manager. Mobile gaming is the category that requires the combined efforts of the team to come up with the best mobile games of any type. We compile lists of the best mobile games from a specific group as well as detailed exploration of single mobile games (where we also provide users with helpful tips and tricks as well as an image gallery with screenshots created by our team.) 
Reviews. This category inlcudes inspired reviews we were able to put together for our audience. The topics for our review pages are always game-related - gaming gifts, LEGO, etc. Our team receives a small commission every time a visitor makes a purchase via a link from our website while the price for the product remains the same for the user. Check out our Affiliate disclosure on your way out for more details. 
Reposting policy
Our team does not tolerate reposting of the content we publish on this website without mentioning us as copyright holders of our unique content. Other parties can quote our content (text or original images) under the condition that they provide an adequate quote and link to our website. 
If those conditions are not met you will be contacted by a member of our team with the request to either take down the piece of content you quoted but did not give us credit for, or to make sure our website is properly indicated as the source of this content.
If you have more questions regarding these conditions we will be happy to provide you with more information.
Thank you for complying with our policy.
User-generated content
Including user-generated content (in the form of text) to some of our articles is a part of our content strategy. We need to make sure that we have taken into consideration the opinion of the audience, that other content creators have the chance to express themselves and that their voice is heard.
We support journalism and believe in quality content!
Our marketing specialists reach out to fellow journalists and bloggers in order to ask for their opinion on various topics and add their quotes and comments to our content. We make sure each and every contributor to the content of our website has been properly given credit to.
Our team
Our team consists of professional web developers and SEO specialists, social media marketers, designer enthusiasts, and content creators. The project was started as an attempt to provide users with exhaustive information on subjects we failed to find such online. 
Most members of our team are gaming enthusiasts with more than 20 years of experience in video gaming. Providing people with fresh information about video games they are interested in is one of the aspects of our work we're most happy with.
Visit our Contact us page if you want to reach out. We're always happy to hear from you.
Image policy
We use images on our blog to make content more visually appealing. The images you will see on our website (category Gaming excluded) are copyright free. We work with various sources of copyright free images (e.g. Canva, Pixabay, Unsplash). 
The featured images and the images you see in articles in category Gaming are not used for commercial purposes or for profit. We have given credit (name of website and link to source) to each and every image which is not copyright free. It is not our intention to duplicate the copyright protected images for our personal use and profit. If an entity contacts us and asks us to remove one or multiple images because of copyright violation, we will remove it/them immediately. 
The images on our website which we have not given credit to are all screenshots from video games and mobile games taken by our team.
Acknowledgments
We are thankful for the efforts of each member of our small team! 
Our team gives huge thanks to each and every contributor to our content!
Reader, thank you for your time. 
We appreciate your interest in our website and we hope to see you again very soon!