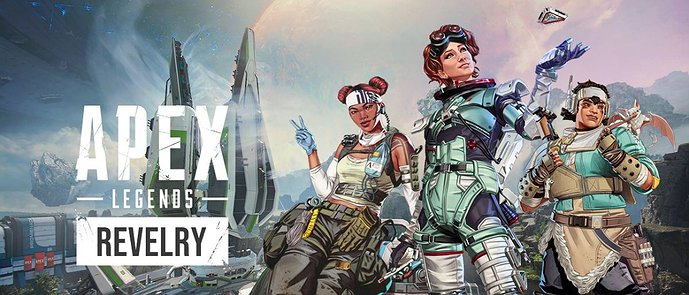 Apex Legends Season 16 Revelry [all we know before the release]
February 13, 2023

The new Apex Legends season 2023 is almost here! The free-to-play battle royale shooter is one of the top 5 games on Steam by number of concurrent players and gamers all over the world can't wait for the new season. 
When is the Apex Legends Season 16 release date and what new features will we get in 2023? We'll cover all there is to know before the launch. 
Check out our News category for more gaming news every day!
Here we go:
Apex Legends season 16 release date
The Apex Legends season 16 Revelry will launch on February 14, 2023 - Valentine's Day just got interesting! The massively popular battle royale ranks #2 on the list of most popular games on Steam by number of concurrent players in February 2023. Apex Legends came out on February 4, 2019 and celebrates its 4th birthday this month.
The developers added the 2.17 update patch notes to prepare the audience for the upcoming release the day before the launch. 
Apex Legends season 16 trailer
And now let's have a look at what's new in Apex Legends season 16 in terms of new heroes, weapons, maps, and classes. 
What's new? 
The remastered classes of the legends characters is one of the best features of the new season 16. There are going to be five classes (Assault, Skirmisher, Recon, Controller, and Support) and each will come with some perks.  
In the new season we'll also get a slightly different team configuration—two teams of six players will compete against each other and the one to win two matches of 30 points each becomes the winner. 
One of the disappointments of the new Apex season is that there won't be a new Legend. However, the developers have added a new weapon called Nemesis. (Check out the official trailer to get a glimpse of the new energy weapon.) Also, the firing range of all weapons will be customisable this season. 
Visit TechACake.com for more gaming news every day!
Featured image © GameRiv