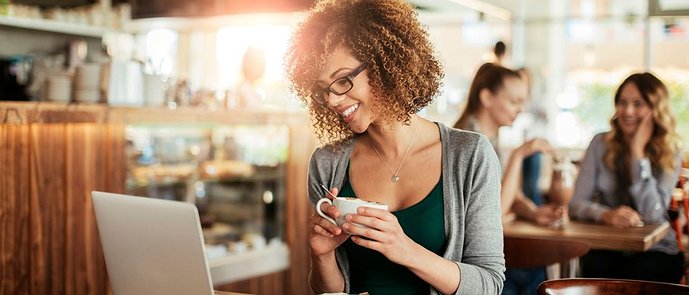 35 Must-listen educational podcasts it's time to discover in 2022
Last updated: March 11, 2022

Which are the best educational podcasts 2022? It's never late to fill the knowledge gaps that we all have with fresh information. Have a look at our pick for best educational podcasts of 2022. Do you want to know more about history, literature, mythology, politics, economics, science, philosophy, and art? You've come to the right place!
Podcasts are here for you! You can find the best podcasts on TechACake.com in 2022 and have a great time listening to them and discovering new depths of knowledge and wisdom. Our list consists of 5 and 4-star podcasts only which took quite a long time to put together but we finally made it. There are SO many podcasts we'd like to recommend and it was super difficult to come up with only 35. Here come the top podcasts, conveniently separated in six categories:
Best educational podcasts 2022
Podcasts are one of the major stars of the ongoing show called ENTERTAINMENT in 2022 and we all get to enjoy the benefits. There are so many podcasts and types of podcasts but we've got you covered. Some of the very best podcasts out there are educational actually. Enjoy our list and get a flying start with the best educational podcasts 2022. 
1. In Our Time: Culture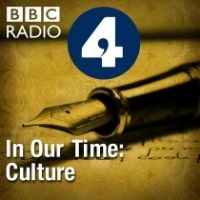 If you are a history lover, then that is definitely a podcast that you should listen to. Instead of spending hours reading or researching the topic in a large volume book, you can easily spend some time with one of the best educational podcasts ever. They post a new podcast every Thursday. There are more than 900 episodes from which you can learn a lot about specific periods of time in history, or about writers whose books have changed the world, or about philosophical topics including famous writers such as Nietzsche, Karl Marx, Immanuel Kant and others. In Our Time covers religious topics, science and culture - all together in an outstanding educational podcast. Enjoy the privilege of listening to world-class university professors who are sharing their experience in the form of a discussion with the host, Malvyn Bragg. Visit Website 
---
2. Overheard at National Geographic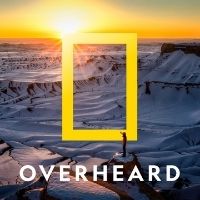 We are used to exploring the world by traveling or watching TV. However, in those uncertain times when visiting destinations physically is not always an option, listening to a podcast channel like Overheard at National Geographic (or The Wild with Chris Morgan, scroll down to #7)  is a way to satisfy that travel bug. This could be a new way for you to learn, to explore, to imagine and experience our planet in a totally unexpected way. The hosts will take you around the world on a coronavirus-safe journey so just sit back and enjoy! Visit Website
---
3. The Jordan B. Peterson Podcast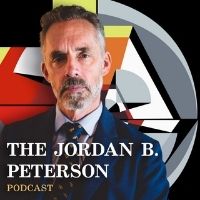 This is an awesome podcast that examins human behaviour in depth. The host is Dr. Jordan B. Peterson, the renowned author of '12 Rules for Life'. He is taking us through universal issues such as religion, education, our favorite type of music, folklore, the cultural environment in which we grew up, the books we read, etc. Peterson provides plenty of examples and often refers to famous philosophers along the way. The podcast guests share their personal experience and perspectives, thus making the topic more relatable. Visit Website 
---
4. TED Talks Society and Culture 
Examining the ways a society works is challenging on so many levels. In this TED Talks podcast, we listen to psychologists and researchers talking about culture, language, history, politics, philosophy, crisis, and wars. How have different cultures influenced us? Immerse in those thought-provoking episodes about what it means to be human and gain confidence to talk about culture as a beginner anthropologist. Visit Website
---
5. The Cult of Pedagogy Podcast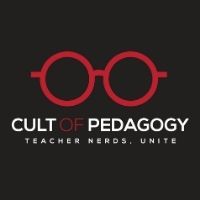 On this podcast you will meet with teachers, parents, and child psychologists and you will understand better the world of pedagogy along with the many issues professionalists are trying to solve. Pedagogy is not only for those who have made it their profession. Upgrade your knowledge with this amazing podcast and obtain a better understanding of the world of teaching and knowledge acquisition. Finding the best way to present information so that it could be easily understood is still quite challenging in the 21st century. Find out more on The Cult of Pedagogy Podcast. Visit Website
---
6. Montessori Education with Jesse McCarthy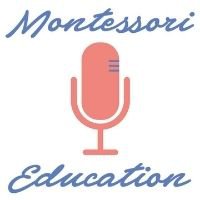 Building up a character, becoming a good, strong, independent, faithful and capable person could be a challenge for a future parent or for a school teacher. A strong education system was built up in the early years of the 20th century by a woman called Maria Montessori, who came up with a new notion of what it is like to raise a child from an early age. Throughout her lifetime, there were many people that followed her as a guide, who showed them how to build a character based on freedom and justice. Montessori became a legendary woman who inspired millions of people. Montessori Education is one of the best educational podcasts for teachers in 2022. Visit Website
---
7. The Wild with Chris Morgan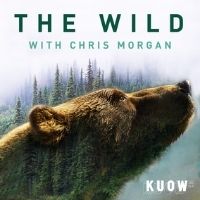 Learn about life in the wilderness with the host Chris Morgan. This is an amazing podcast for every nature lover or biology enthusiast out there who's missing biology classes from school and wishes to spend more time in nature. The podcast focuses on different aspects of wildlife, from bats and their natural habitat to migrating birds and whales. Visit Website
---
8. Thinking Allowed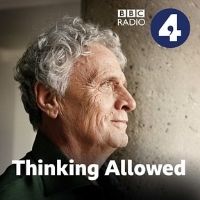 This educational podcast has been with us for almost a decade. 'Social science', 'social research", or 'social physics'? Those terms have been developed and studied by various pioneers such as Jean-Jacques Rousseau and many others throughout history. If we take a short look back in time the term 'social science' has been researched since 1650. Our individual way of experiencing society and life itself has been a study matter for a very long time. So that is what the host, a professor from the University of York, Laurie Taylor is doing here. Visit Website
---
9. Yoga Girl: Conversations From the Heart podcast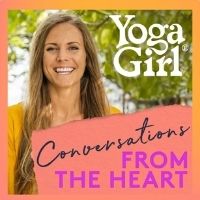 In this podcast the host Rachel Brather shows the listeners a different way of perceiving yoga. As a yoga lover she shares her personal experience about yoga and how it changed her daily routine by becoming more mindful. The realisation that yoga can relax and calm you down by a few deep breaths and listening to your inner self made the breakthrough she didn't expect. Learning about the positive effects of yoga and meditation is what this podcast is all about. Visit Website
Best history podcasts 2022
This is one of the podcast categories people are most interested in. Understanding the history of the human race can make us more aware of the present. Dive deep into the past and explore history as you've never been taught at school. One of the best things about podcasts in general is that they make any topic entertaining. History is not supposed to be dull and to feel like an endless journey inside a dark tunnel. Explore different history podcasts and immerse yourself into a journey of a lifetime. 
10. In Our Time: History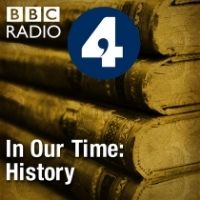 This is one of the oldest podcasts out there - the BBC Radio 4 history podcasts In Our Time has existed since 1998 and it's still going strong in 2022. This history podcast covers different periods in time and space - from the Roman emperor Nero to Napoleon, from the history of coffee production, to Shakespeare, roman slavery, the collapse of the Bronze Age, and the Maya civilization. The list goes on… Subscribe and enjoy! Visit Website
---
11. Dan Carlin's Hardcore History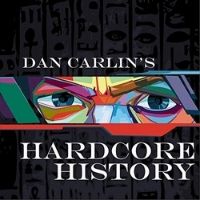 Is the 21st century the peak of the civilisation? This podcast is about important moments in history, devastating wars, people who changed the course of history and how their actions affected the political map of the world. The host, Dan Carlin also shares his experience from the podcast channel on his blog. He is also an author of the book called 'The End is Always Near: Apocalyptic Moments, from the Bronze Age Collapse to Nuclear Near Misses' - a must-read for anyone who already loves the works ofJared Diamond. (Have a look at our list of the best literature podcasts next!) Visit Website
---
12. Stuff You Missed in History Class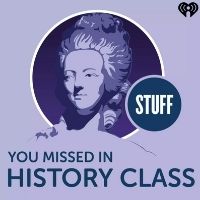 Surely history class is one of the most dreaded classes at school. (If you are a history enthusiast, my apologies!) Remembering dates and names in bulks proved to be a challenge for most of us. However, each and every one of us remembers some little details here and there, especially about the history of their own country. This podcast makes history exciting and fun - just the way it was supposed to be at school. Give it a try and see if you like this History class better… spoiler alert: you will love it! Visit Website
---
13. Mythology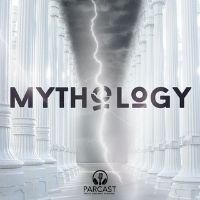 This is an awesome storytelling podcast which keeps listeners coming back for more every week. It's actually one of the best podcasts covering some of the most intriguing myths and legends from different mythologies. The narrator, Vanessa Richardson, introduces us into the world of heroes and villains, gods and ordinary people and their tale of woe. The podcast has existed since 2018 and covers myths from Greek, Roman, Scandinavian, Egyptian, and Chinese mythology. One of the best things about Mythology is that voice actors impersonate the protagonists of every myth and the story really comes to live for the audience. Visit Website
---
14. Noble Blood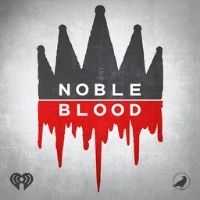 As the name suggests, this podcast focuses on the nobility, their relationships, deeds and destiny. Noble Blood exists since 2019 and the narrator walks us through the fates of kings and queens, emperors and servants. It's a famous podcast and many listeners keep coming back to hear more about the notorious nobility, their achievements and shortcomings. The narrator Dona Schwartz is an author of four books and also the narrator in other podcasts. Visit Website
---
15. Revolutions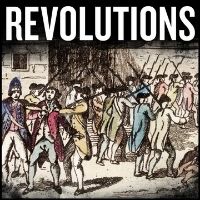 The podcast host, Mike Duncan is a history enthusiast who created a podcast to talk about his favorite historical topics. As the title suggests, the podcast is about some of the most drastic changes in the history of the human race. The podcast focuses on some of the most challenging moments in history like the American Revolution, the English Civil War, the French Revolution, the Haitian Revolution. Fighting for a better society has changed our world and with this podcast we hear the echoes of the past and learn more about what our ancestors fought for. Visit Website
Best science podcasts 2022
How about some science to spice things up! If you're still wondering if an apple actually fell on Newton's head so that he would finally discover gravity - you've come to the right place. This list of the best science podcasts 2021 is for you:
16. Houston, We Have a Podcast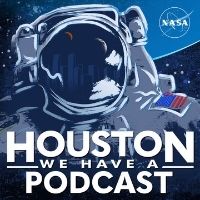 This fascinating podcast is inspiring on so many levels. Every podcast episode features a different host who focuses on a new subject. On this podcast you'll learn about the design of a space suit, space mission management and duration, the International Space Station, international collaboration, and planet terrain. Visit Website
---
17. The Documentary Podcast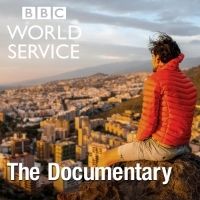 Find out more about the hottest issues of the day on this podcast. Specialists of all areas of expertise talk about the coronavirus and vaccines, politics and politicians, entrepreneurs, their success stories and strategies. If you wish to learn more about the world in the 21st century such as it is, download some of the episodes of The Documentary Podcast. Visit Website
---
18. 60- Second Science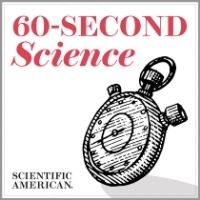 If you have a minute, download one of the episodes of this podcast - enjoy some short stories about domesticated animals, how to make wine out of Brussel sprouts, some spice secrets about the coronavirus, and the pink dolphins in the Amazon river. This podcast is like a subway pamphlet really - short and to the point. Science talk is what many people crave and it's more exciting than you'd think if you haven't tried a science podcast before. Listen and learn more about any science topic in just 60 seconds. Visit Website
---
19. A Brief History of Mathematics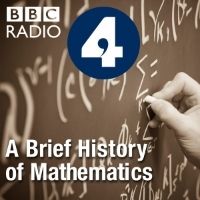 Many mathematicians claim that mathematics is the basis of most sciences. This podcast provides us with a historical background of the events and experiments which led to the state of modern day mathematics. This podcast was launched a decade ago and the host Marcus du Sautoi, a professor of mathematics, gave us a chance to peek behind the curtain and discover the secrets of one of the most ancient fields of science. Enter a world where mathematics helped people develop and grow. Visit Website
---
20. Brains On! Science Podcast for Kids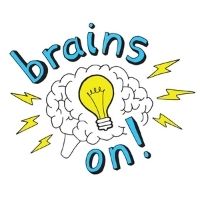 Children observe closely everything that surrounds them with eyes wide open. Every new object, every sound and smell, images, colors, people. During their search for answers they stumble upon many phenomena they need to ask grown-ups about. What is COVID-19 and why do we need to wear masks and stay at home? What can robots do? And so much more. Now is the perfect time to let kids know about this science podcast. The host Molly Bloom analyzes and explains things for the youngsters and tries to make physics fun and enjoyable. Visit Website
---
21. Brain Training Podcast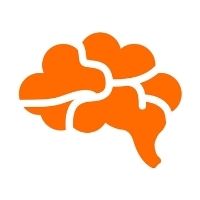 Enjoy a quick podcast for a busy modern person. Every episode is no more than 4 minutes long. The purpose of this podcast is to help listeners create their own technique for passing on the next level. You can use it as a short meditation in which you're trying to push your mind out of the daily routines and struggles by developing strategies and learning new things at the same time. Visit Website
---
22. The Doctor's Farmacy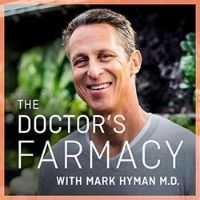 This podcast is dedicated to eating healthy. Being on a diet does not mean that you're healthy and this podcast focuses on the scientific aspects of nutrition, energy, and food intake. In every episode Dr Mark Hyman and his guests analyse healthy recipes, share other people's experiences, and even go back in time to analyze what people ate some centuries ago. Eating healthy could prevent diseases such as cancer, diabetes, arthritis, etc. That is why having a good eating plan could help you improve the quality of life and fight disease. Visit Website
Best literature podcasts 2022
Now is the time to admit you're a bookworm and dive into a new and exciting literature podcast. Even if you're not a bookworm (but want to become one, smirk!), this is the perfect opportunity to enjoy literature more than you did at school. No one is making you read anything, just listen and learn more about the lives of famous authors, or listen to the success stories of accomplished writers, or spend some time listening to short stories, or find out more about the latest book releases this year. It's all here on our list of the best podcasts 2022: 
23. Bookclub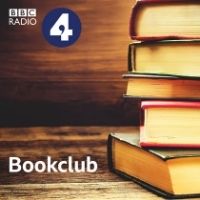 Listen to interviews by the most renowned fiction writers of the 21ct century on this podcast. Authors like Kazuo Ishiguro, Margaret Atwood, Tana French, Karl Ove Knausgaard, and many others make an appearance and talk to the hosts about their ideas, writing process, the publishing business, and their personal lives. Don't miss an episode of this BBC Radio 4 podcast! Visit Website
---
24. The Penguin Podcasts by Penguin Books UK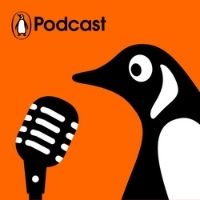 Discover what's best to read among the hottest new releases of the day on this podcast. The hosts of the podcasts are famous authors who speak about success and failure in the business, as well as promote their new releases and tell us more about them. If you're looking for your next favorite read - this is the best place to look. This is an award-winning podcast which we recommend to every bookworm out there! Visit Website
---
25. Cautionary Tales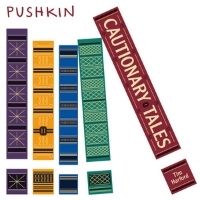 Named after the legendary Russian poet Alexander Pushkin, this literature podcast is meant to teach adults the way traditional tales teach children the ways of the world. The world is filled with evil, mischief, and death, and since the dawn of time storytellers have weaved their imaginary tales (inspired by real life events, of course) around death and villains who wish nothing but destruction and unhappiness. Dive deep down the well of wisdom with this podcast and you will find what you seek. Visit Website
---
26. LeVar Burton Reads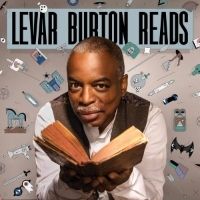 One of the best-known voices in the podcast industry, LeVar Burton is the host of this one of a kind literature podcast. He reads short stories from famous contemporary authors and the podcast feels so much more than an audiobook. At the beginning of each episode, he introduces the author with a little background information about them and the creation of the short story. LeVar Burton started the podcast back in 2017 and he continues in 2022. The stories are diverse and from writers from different nationalities. We can listen to works by Vonnegut and Morrison, Murakami and Schweblin. Visit Website
---
27. Bookworm - KCRW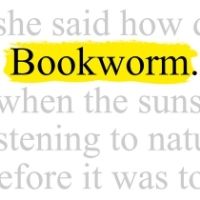 This podcast is dedicated to writing tips and how to become a professional writer. The goal of the podcast is to acquaint you with the secrets of the business from the stories of professional writers. Even if you're not into writing yourself, listening to what the world of publishing feels like is really inspiring. Visit Website
---
28. Magic Lessons with Elizabeth Gilbert
The famous Elisabeth Gilbert, author of the novel "Eat, Pray, Love", explores new horizons by launching a podcast channel. A new episode comes out every week where the host converses with accomplished authors like Marta Beck and Neil Gaiman and distinguished professors such as Brené Brown. Elisabeth Gilbert lets us have a look around the kitchen and explains what it's like being an artist and a creator in the complicated world we live in today. By sharing her own experience and encouraging her guests to do the same, Gilbert motivates young artists to explore their creativity and show their talents to the world without being afraid to face failure. Visit Website
Best economic podcasts 2022
In a world of global pandemic, a recession, social justice movements and lockdown, the more knowledge we have of the ways the economy works - the better. If you wish to gain more insight into the world of money, here are several of the best economic podcasts to get you started. Our list is not based on rankings or ratings, but on content. Here are some of the best economic podcasts in 2022. Listen and learn: 
29. Planet Money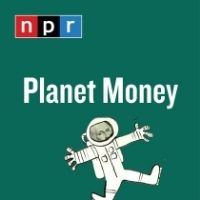 Economics - explained! This NPR podcast is all about introducing people to the concept of economy and helping them understand the world of money. The podcast reached 1,000 episodes in 2020 and is still going strong. The hosts go through the history of trade wars, financial crisis, and recessions to explain the nature of economics in a really fascinating way. Having basic knowledge of economics is very useful nowadays and regardless of age and profession, can be of great help with managing personal finances and investments. Visit Website
---
30. Online Marketing Made Easy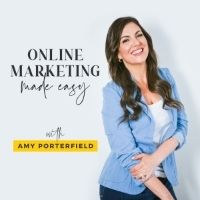 Online marketing made easy - sounds like a dream come true for many beginner marketers! Listen to a podcast where the host unravels the mysteries of social marketing, email marketing,  and copywriting. She shares techniques for coming up with a successful business strategy which will not only boost your sales, but will also challenge your competitors. Visit Website
---
31. The Intelligence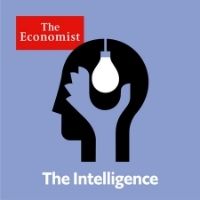 This is the podcast of The Economist magazine. Every weekday, the host Jason Palmor is presenting a new podcast episode where he and his guests discuss the hottest issues of the day. The whole channel feels like an online newspaper where you can listen to worldwide news about the economy and politics. Each podcast is about 20 minutes long and covers topics from the future of the economy to historical events which shaped the modern economy. Visit Website
---
32. TED Business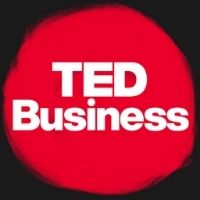 There's a TED Talk for basically everything and business is no exception. In this vast field of possibilities, the podcast host Akinola is taking listeners on a journey in the world of innovation, success and failure. Each episode contains practical advice for entrepreneurs and sheds light on some of the hottest business topics of the day. Visit Website
Best philosophy podcasts 2022
Is there a way to better understand the human condition? Behavioral psychology has always been a fascinating subject for both professionals and amateur psychologists. It's crucial for our existence to be able to interact with other individuals and our communications skills must be in tune with the norms of the present day society. 
However, it's not always easy and each and everyone of us needs help sometimes to understand other people, what motivates them, and what are their buttons. If you're looking for a way to improve your communication skills and emotional intelligence, here are several podcasts to get your started: 
33. Making Sense with Sam Harris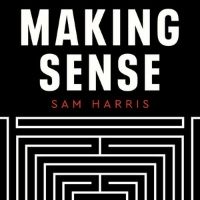 Setting up our contemporary mind is probably the best way to describe the host of this podcast Samuel Harris. He has made a stunning career by writing books and hosting a podcast channel since September 2013. Harris shares his contemporary mindset as a philosopher and neuroscientist. In each podcast episode Harris discusses politics and politicians, makes in-depth reflections about life and meditation, modern day religion and racism. His guests are sociologists, authors such as Jack Goldstone, James Doty, Chris Fussel. The show is all about answering the question: what is life like in the 21st century? Visit Website
---
34. The Partially Examined Life Philosophy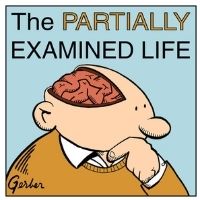 This philosophy podcast is inspired by books, ancient texts, essays, theatre plays, and authors such as Nietzsche, Shakespeare, and Aristotle. The podcast hosts discuss the hottest topics related to our struggles as a society and as individuals nowadays and pose questions about the future of modern day communication. The team explores contemporary misbehaviour, emotional reactions, and the shortcomings of the 21st century education system. Topics concerning the art of philosophy inspire young generations by showing them a different perspective and educate those who are to become the great philosophers of tomorrow. Visit Website
---
35. You Are Not So Smart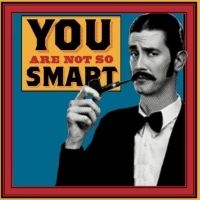 Based on the book You Are Not So Smart published back in 2011, the author and host David McRaney takes us inside the world of philosophy in his own podcast channel. He is interested in the arts and science, as well as social media in terms of expressing ourselves as individuals and the concept of misinformation. The host gets us thinking about happiness and what it's like to be searching for it, and what are some healthy routines which could help us become better human beings. Visit Website
Wrap up
Few podcasts are as popular as the Joe Rogan podcast, but the best educational podcasts of 2022 are just as intriguing for their audience. You'll be tempted to listen to podcast episodes whenever you have time for it. Enjoy our selection of the best educational podcasts 2022 - listen and learn! 
Visit TechACake.com for more awesome podcast lists every week!