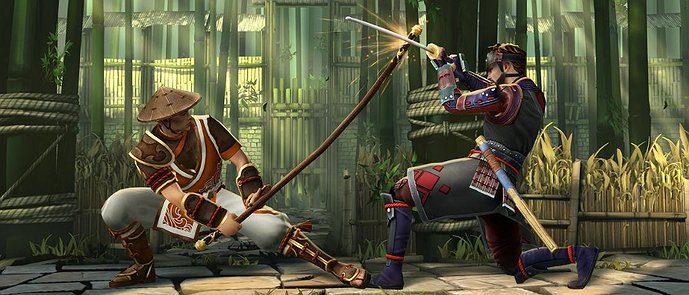 6 Best fighting games 2022 to play this summer
Last updated: August 9, 2022

Featured image © Google Play
Which fighting games are the best in 2022? Fighting game fans have seen some difficulties recently, but the genre's recognition and accessibility continue to rise. A decent fighting game is one of the few things in gaming that offers a high-intensity, one-on-one experience, and there are now more options for the finest fighting games than ever before.
Check out our Gaming category for more information about the best video games of 2022 and the player base of games like Valorant, Fortnite, and Elden Ring. Now, despite the fighting game market's size and continued growth, it still has a very small player base when compared to other competitive games. Even so, some of the greatest fighting games are massive in and of themselves, and part of the fun is mastering them.
Best fighting games 2022
As fighting games continue to evolve, it's nice to have a dedicated space to get your dose of the newest titles released. We've got you covered on that front with Gamecamp.gg, an amazing source for the best fighting games available today. Let's get started: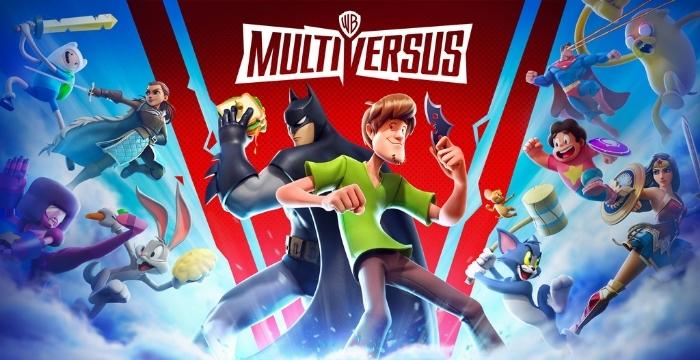 Image © Epic Games
MultiVersus
The newest game on this list, MultiVersus, is still finding its feet but has already left a lasting impression. This game is for you if you've ever wanted to slap someone as Shaggy or spin someone into submission as Taz.
MultiVersus' character selection is amazing, featuring dozens of characters from the Warner Bros. universe, including those from DC, Looney Tunes, and Cartoon Network. The best part of all, though? It's unpaid.
The DC characters in MultiVersus may be satisfying to see, but if you want a stronger dose of that superhero action, you should check out Injustice 2. With an amazing deal on Gamecamp.gg, you can gain access to one of the top fighting games at a single digit figure today!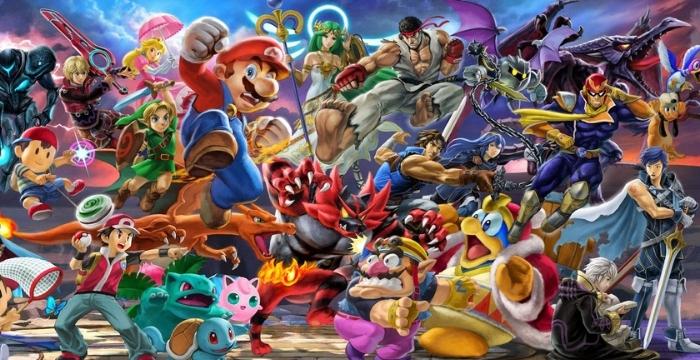 Image © Polygon
Super Smash Bros. Ultimate
This is one of the best fighting games for Switch in 2022. Because of its incredible character list, Super Smash Bros. Ultimate is one of the greatest fighting games ever created. Everyone may enjoy Ultimate because it has over 80 playable characters, including heroes from well-known titles like Final Fantasy, Minecraft, and Street Fighter.
Plus, Ultimate rivals some of the other titles on this list thanks to offline and online modes that can support up to eight players concurrently. This Nintendo Switch fighting game will have you play for hours on end!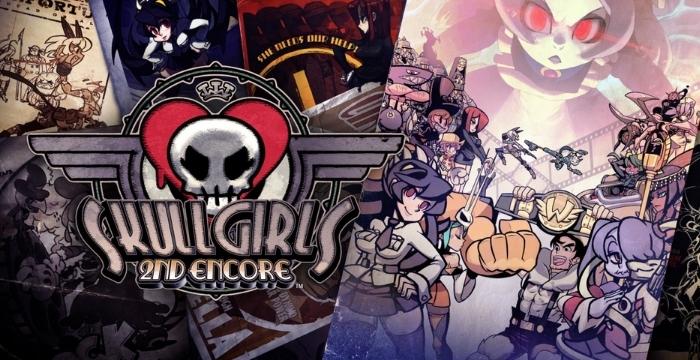 Image © Nintendo
Skullgirls 2nd Encore
This independent fighting game has experienced a remarkable comeback. It took the game eight years to get its first season pass, which added four more characters to its roster of eight, giving it new vitality.
Skullgirls is a really inventive team fighter video game, similar to Marvel vs. Capcom. Despite having a limited cast, each character in Skullgirls can contribute a variety of diverse skills to your squad since, unusually, you can employ any attack from their move list as an assist. Skullgirls is one of the simpler team games to take up because of this, a good tutorial, and the option to choose the size of your squad.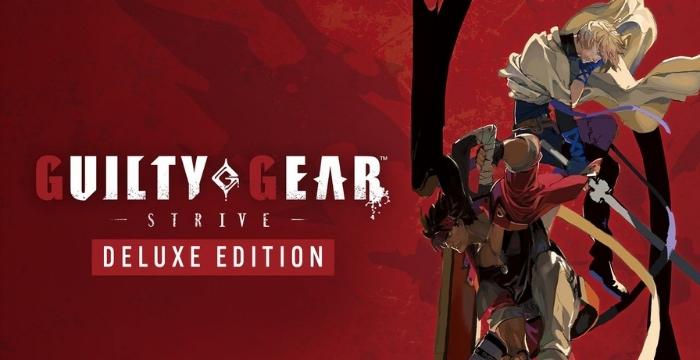 Image © Fanatical
Guilty Gear Strive
The second Guilty Gear game on our list and the most recent in the series is Strive. In order to provide an experience that is equally energetic as earlier games but less taxing in terms of execution, Guilty Gear Strive keeps all of the style, originality, and flair for which the franchise is known while smoothing down the edges.
There is nothing quite like joining the community early on in a new fighting game and learning and growing with them. Another game on this list with excellent netcode is Strive. Since there will be plenty of players at all skill levels, getting into it at launch will put you in a great position to learn a new fighting game. So when Guilty Gear Strive launches, keep an eye out for it if you're looking for a quick game with a young population.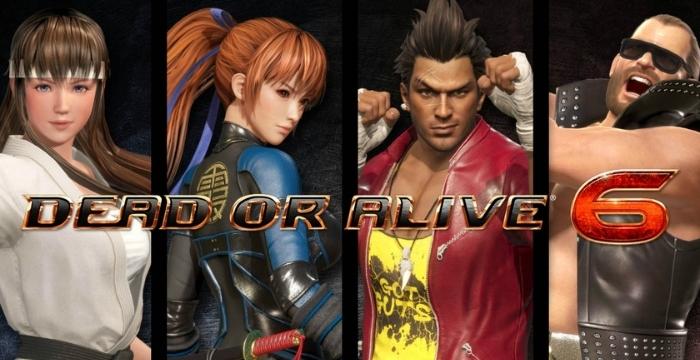 Image © Comunidad Xbox
Dead or Alive 6
Similar to its immediate predecessor, Dead or Alive 6 combines a combat game, a fashion show, and a schlocky action film. Each of the game's wildly different components might not hold up under investigation on its own. After all, DOA 6 isn't the best fighter, it doesn't have the most extensive character customization, and its narrative isn't quite as absurd as that of the Tekken series.
However, the PC game Dead or Alive 6 is still entertaining and surprisingly strategic, and it delivers enough newness to make using its new Break Blow and Break Hold tools worthwhile. The game's well-known Triangle System and Danger Zones are also a lot of fun.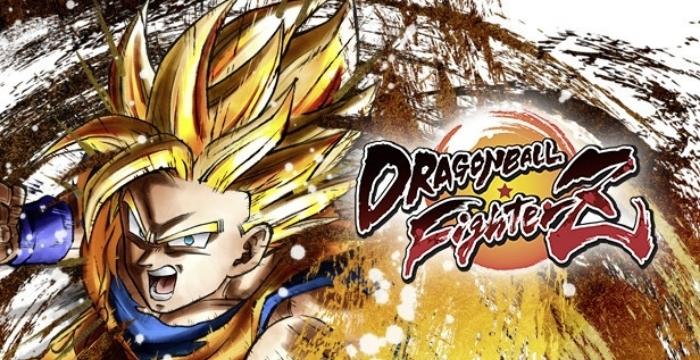 Image © Instant Gaming
Dragon Ball FighterZ
The Dragon Ball series is one of the few anime franchises that is naturally suited to the fighting game format. The main focus of Akira Toriyama's manga-turned-anime-turned-game series is buff monkey men, humans, aliens, and androids throwing blows in true earth-shattering conflicts that span numerous seasons, movies, and generations of characters.
The most recent video game in the series, Dragon Ball FighterZ, foregoes the arena brawling style of the Xenoverse games in favor of 3-vs.-3 tag-team fighting on a 2D plane. One of the main reasons Dragon Ball FighterZ is held up as one of the standout games of 2018 is the change in gameplay. Anyone looking for Super Saiyan pleasures can hop into this game because of its stunning design, fierce fighting, and simple control mechanism.
Wrap up
That's our list of the best fighting games for summer 2022! These fighting games are some truly exciting titles to witness and you should be excited to see what they have to offer this summer! Gamecamp.gg has amazing deals on these games, so make sure you check them out and enjoy the top fighting games available in 2022.
Visit TechACake.com for more video game content every week!