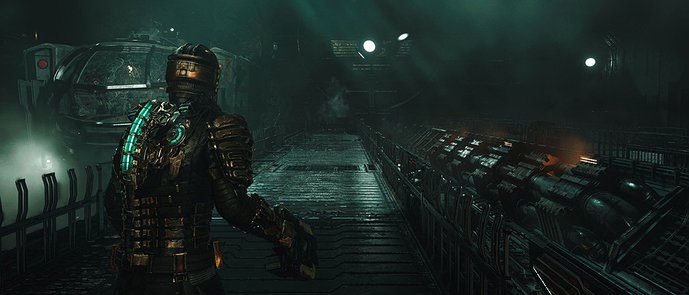 Dead Space release 2023 [all you need to know]
January 30, 2023

Dark Space is finally here!
If you're into horror games and games like Resident Evil, then you simply should not miss this one. It's beautifully designed and it will definitely creep you out. The sci-fi horror game is a Dead Space remake with the same name that came out back in 2008. The premise of the game is that a spaceship is under attack by mutant human corpses and it's basically unchanged. The visuals however are entirely different but more on that later.  
Dead Space release date 2023
On January 27, 2023, Dead Space launched on the next-gen platforms and PC. The game is developed by Motive Studio and published by Electronic Arts. Dead Space was announced at an EA event in July 2021 and was scheduled for 2022. In March 2022 it was announced that there would be a delay and the official launch was pushed to early 2023.
Those who have had their hands on the early access share that although the backstory of the game is the same as its predecessor, the visuals are completely staggering. In terms of the story, the developers have stated that they added more lore and improved the secondary characters, but wanted to be consistent with the storytelling.
Dead Space remake improvements
People who have played the original Dead Space 2008 call it a 'modern classic'. The improvements we are about to see in the remake are mostly visual—the updated graphics definitely breathes new life into the old game. 
Players who have pre-ordered the Dead Space remake have had early access before the official launch on January 27, 2023. One of the features of the survival horror game that the players love so much is that you have to kill the mutant by dismembering it which many consider the fun part of the remake. This old feature is still there for new and seasoned players to enjoy. On the down side, the game is only available on PlayStation 5, Xbox Series X|S, and PC. 
There are several sci-fi games that are coming up in 2023 which are among the most anticipated games 2023 and of course the new Dead Space remake is one of them. Future releases include James Cameron's Avatar: Frontiers of Pandora which has been rumored to launch somewhere in 2023 or 2024. We're also waiting for Arc II, Atomic Heart, and Kerbal Space Program 2. 
Dead Space PC requirements
OS: Windows 10 64-bit
RAM: 16GB
Ryzen 5 2600x (recommended 5600K)
Intel Core i5 8600 (recommended 11600K)
Radeon RX 6700 XT
Nvidia GTX 1070 (recommended Nvidia Geforce RTX 2070)
DirectX Version 12
50GB SATA SSD (recommended 50GB SSD, PCIe compatible
Dead Space price 2023
The price of the Dead Space remake is $59 in 2023. In terms of video game prices, this one is on the high end. In comparison, the price of Hogwarts Legacy—another highly anticipated video game this year, is between $59.99 and $299.99 for the Collector's edition.
Visit TechACake.com for more gaming news every day!
Featured image © EA