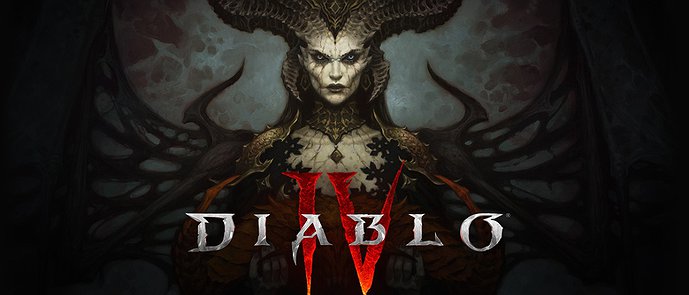 Diablo 4 release date 2023 [platforms, prices & editions]
February 2, 2023

After 10 years of waiting, Diablo IV is (almost) here!
The last installment of the Diablo franchise was published back in 2012 (if we don't count the Diablo Immortal mobile game in 2022). PC and console gamers have been waiting forever but now we have an official Diablo 4 release date for 2023.
Diablo 4 release dates 2023
Diablo 4 will be released on June 6, 2023. The upcoming action role-playing game was first announced at BlizzCon 2019 and will be available on PC, Xbox One and Xbox Series X|S, PlayStation 4 and PlayStation 5. 
The official Diablo 4 release date was announced at the 2022 Xbox Gaming Showcase Event. The game will host cross-play and cross-progression across platforms. According to the developers, Blizzard Entertainment, there will be five classes of protagonists available at launch—Barbarian, Druid, Sorceress, Rogue, and Necromancer.
Diablo 4 PC requirements
OS: Windows 7 / Windows 8 / Windows 10 64-bit (recommended)
RAM: 4 GB (recommended 8GB)
CPU: Intel Core i3 (recommended Intel Core i5)
VIDEO CARD: NVIDIA GeForce GTX 260/ATI Radeon HD 4870 or Intel HD Graphics 4400
PIXEL SHADER: 4.0 (recommended 5.0)
VERTEX SHADER: 4.0 (recommended 5.0)
One more thing to notice before you order your copy of the game is that Diablo 4 is supposed to take up to 80GB of space. Now let's see the Diablo 4 prices and editions: 
Diablo 4 prices & editions for every device
Standard Edition - $69.99
Deluxe Edition - $89.99
Ultimate Edition - $99.99
Limited Collector's Edition - $96.99
Is Diablo 4 going to be free-to-play? No. The creators of the game were positive that Diablo 4 will be a full-price game. There is a standard edition, deluxe edition, ultimate edition, and a limited collector's edition which includes six items but not the game itself. 
The Standard edition of Diablo 4 is $69.99 for every device and PC. The Deluxe edition goes for $89.99. It comes with Seasonal Battle Pass, Temptation Mount, and Hellborn Carapace Mount Armor. The Ultimate edition costs $99.99 and includes all the items from the Deluxe as well as Wings of the Creator Emote and an Accelerated Season Battle Pass instead of the regular one. 
The limited edition Diablo 4 Collector's Box is available on the Blizzard Store and it costs $96.66. The game itself is not included in this pack but collectors will get six awesome items with it: Candle of Creation, Occult Mousepad, Cloth Map of Sanctuary, Pin of the Horadrim, Diablo IV Collector's Edition Art Book, and a Matted Fine Art Print. 
How about Diablo 4 early access?
The Deluxe and Ultimate editions of the game include a 4-day early access before the Diablo 4 launch. With the Standard Edition you get early access to the open beta. 
Diablo 4 pre-order perks
Diablo 4 pre-orders have been available since December 4, 2022. The pre-order includes in-game cosmetic items for other Blizzard games—Diablo III, Diablo Immortal, and World of Warcraft. However, the Diablo 4 pre-order will also grant access to the open beta version and a Light Bearer mount for Diablo 4.
Visit TechACake.com for more gaming news every day!
Featured image © Diablo