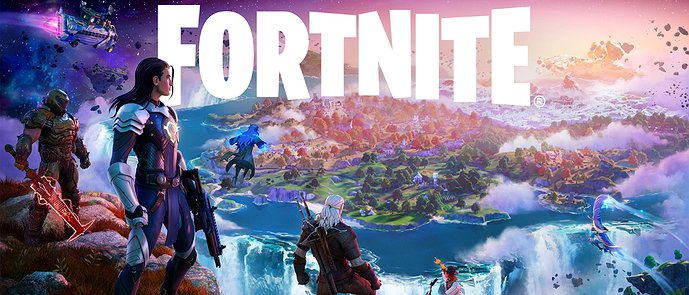 Fortnite mobile is now rated 18+ [Fortnite age limits 2023]
January 31, 2023

As of 2023, mobile players will have to be at least 18 years old to play Fortnite. This new restriction will affect both iOS and Android users.
All Fortnite players will need to provide information about their date of birth in order to start the game. Younger players will be asked to create a Cabined account and mobile players under the age of 18 will not be allowed to play the game. 
Why are those measures necessary?
Parents all over the world are concerned about the privacy of their children in their favorite game and some of them claim their kids are addicted to the game and are suing EA. Millions of Fortnite daily active users and most of them are between 18 and 24 years of age. According to the latest Fortnite player count 2023, there are between 2.5 and 4 million people who play Fortnite concurrently across all devices every day.
Today we'll cover everything there is to know about the age restrictions in Fortnite in 2023.
Here we go:
Why is Fortnite mobile rated 18+ in 2023?
If you already had Fortnite installed on your iOS device and its version is 13.40 (Chapter 2, Season 3) then the game will become unavailable for you starting January 30, 2023. In late 2020, Fortnite was removed from the App Store because of a financial dispute between Apple and Epic Games.
Fortnite doesn't have any adult content at the moment but the restrictions are getting tighter. However, players can enjoy the famous battle royals on any other device without any age limits whatsoever. This age limit affects only Fortnite mobile players. 
Nowadays, playing online multiplayer games has become an addiction for many people of all ages and the younger audience definitely needs more online protection. Epic Games have taken precautions because Fortnite is considered to be appropriate for kids of 13 years and higher. 
Fortnite players under the age of 13
If a Fortnite player indicates they are under 13, the game will ask for the email of a parent or guardian so they can create a Cabined account. Parents will have to give their consent when the player wants to make an in-game purchase. Whenever a parent verification is needed, the adult will receive an email which will ask them to follow a link. 
One of the most notable features of the new restriction is that texting and voice chat for Cabined accounts will be disabled. In other words, chatting and voice calls in Fortnite will be available only for underage players whose parents have given their consent. Parents all over the world are concerned about their children's privacy and this new feature provides a safer environment for youngsters to enjoy their gaming time.
There were 250 million registered Fortnite players back in 2020. The game is still on the top of the list of battle royale games and the developers keep the fan base loyal by adding new content frequently.
Visit TechACake.com for more gaming news every day!
Featured image © Fortnite