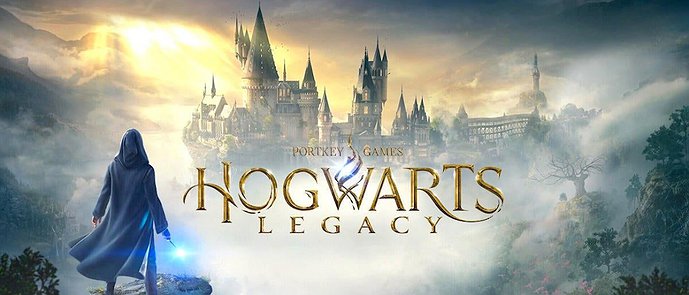 Hogwarts Legacy release dates 2023 [platforms, prices & editions]
January 28, 2023

Hogwarts Legacy is finally upon us! 
Hogwarts Legacy is without a doubt one of the most anticipated games of 2023. The release of the game was delayed several times since the announcement in late 2020 but more on that later. 
We already have a release date for every device that will support the action role-playing game and today we'll share everything you need to know about the state of things in early 2023. One thing is safe to say already—that the Wizarding World will welcome yet another awesome Harry Potter game in 2023. 
Now, the Hogwarts Legacy launch will happen in three stages for different devices. That's why there are currently three release dates that you need to be aware of. Let's have a look:
Hogwarts Legacy release dates and platforms 2023
February 10, 2023 - PS5, PC, Xbox Series X|S (the Deluxe edition which excludes PC, will include early access since February 7)
April 4, 2023 - PS4, Xbox One (without early access)
July 25, 2023 - Nintendo Switch
On February 10, 2023 Hogwarts Legacy will launch on PlayStation 5, PC (Windows), and Xbox Series X|S. The owners of the next-gen platforms as well as PC gamers will be the first to play the game and have a blast by coming back to the School of Witchcraft and Wizardry. 
The new Harry Potter game was first announced back in 2020 at a PlayStation 5 event. It was supposed to be out by 2021. Portkey Games and Warner Brothers have delayed the Hogwarts Legacy release several times and one of the reasons was of course the outbreak of the Covid-19 pandemic. 
The result was that the single-player game was pushed for 2022 and then for 2023. The latest tweets from the developers say that Hogwarts Legacy will be officially released on February 10, 2023 for PlayStation 5, PC, and Xbox Series X|S. 
In a nutshell, the PS5 Hogwarts Legacy release date is February 10, 2023. The waiting is almost over and we're about to put our hands on the brand new and exciting Harry Potter game soon enough. Also, there will be some console exclusive content for PS5 and PS4 players (namely—Haunted Hogsmeade Shop Quest). 
PC owners can already pre-purchase the game on Steam. 
And here's the official launch trailer that came out on February 1, 2023:
Hogwarts Legacy release date Switch 2023
The official Hogwarts Legacy launch on Nintendo Switch will take place on July 25, 2023. Owners of the Nintendo Switch will have the longest to wait (compared to other devices) in order to put their hands on the new Wizarding World game. 
As fans of the Harry Potter universe, we're always looking for ways to immerse ourselves in the Wizarding World. That's why it's so cool to have a portable way to play Harry Potter games (check out our list of the best Nintendo Switch games) and of course the Oled display of the console is making things even more attractive. 
Hogwarts Legacy price 2023
Standard edition (PS4, PC, Xbox One, Nintendo Switch)—$59,99
Standard edition (PS5 and Xbox Series X|S)—$69,99
Deluxe edition (PS4, PC, Xbox One, Nintendo Switch)—$69,99
Deluxe edition (PS5 and Xbox Series X|S)—$79,99
Collector's edition—$299,99
How much will Hogwarts Legacy cost for different devices? Now, there are three editions of the game - Standard, Collector's, and Deluxe edition. In either of them you get an Onyx Hippogriffe if you pre-order. The Deluxe edition includes the Dark Arts pack which you can purchase separately in the Standard edition. The Hogwarts Legacy price will depend on the edition and the platform you're going to buy it for. 
How about in-game purchases? 
This is one of the cool aspects of this game. It might not be a cheap game to purchase but if you own the Deluxe pack—everything you need is included. That means no in-game purchases. Owners of the Standard pack will be able to purchase the Dark Arts pack separately. 
Hogwarts Legacy early access 2023
According to the extensive FAQ page on the official Hogwarts Legacy website, players will have early access to the game starting on February 7, 2023. However, this option will only be available for the Deluxe edition on PS5 and Xbox Series X|S. 
Visit TechACake.com for more gaming news every day!
Featured image © Hogwarts Legacy