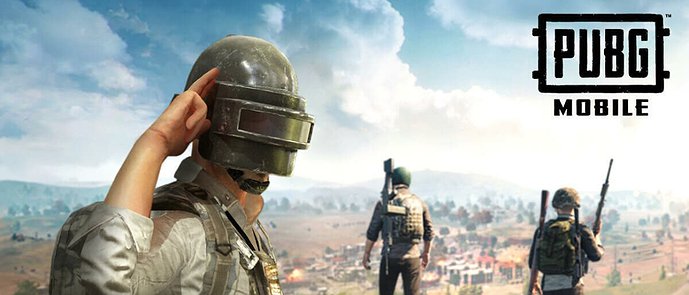 PUBG mobile anti-cheating bans 2023 [latest news]
February 3, 2023

In January 2023, the developers of PUBG mobile performed another ban pan. More than 150,000 accounts were banned altogether as well as 4,400 devices. Cheating in video games has invaded the mobile world of course and developers need to address the issue in order to ensure fair play for all gamers. And before the non-cheating audience abandons the game.
The video games which are notorious for a high number of cheaters are CS:GO, Valorant, Overwatch, Fortnite, and of course PUBG. Hundreds of thousands of accounts are banned every year as a desperate measure against cheating in video games. For example, the developers of CS:GO—Valve, issue the so-called VAC (Valve Anti-Cheat) bans which are permanent and non-negotiable.  
Check out our News category for more gaming news every day!
Let's have a look: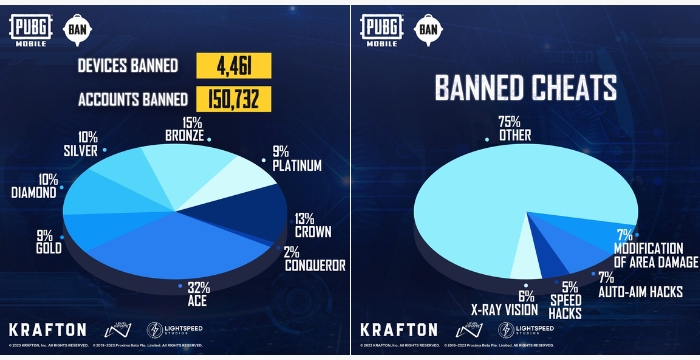 Image © Twitter
PUBG ban pan 2023
4,462 banned devices
150,732 banned accounts
32% of banned accounts came from Ace league
7% of banned cheats were of the type "modification of area damage"
7% of banned cheats were of the type "auto-aim hack"
6% of banned cheats were of the type "x-ray vision"
5% of banned cheats were of the type "speed hack"
The developers of PUBG mobile just released their anti-cheating report in January 2023 and the numbers are fairly staggering. More than 150,000 accounts were banned as well as 4,462 devices. The ban report includes information about the percentage of banned accounts/devices according to the PUBG ranking system. 32% of the banned accounts/devices are of players with an Ace rank (extremely skilled and highly experienced players) which is the second highest in the battle royale game. 
Online cheating content was removed by the PUBG mobile developers which includes 98 Facebook pages with a total of more than 500,000 followers, and 5,600 Instagram accounts with almost 4 million followers. More than 17,000 TikTok videos were removed (more than 302 million views), and 102 YouTube videos (more than 5 million views). 
Most players will complain of X-ray vision hacks, speed hacks, auto-aim hacks, and modification of area damage hacks. It turns out that those make up for 25% of all the banned cheats in PUBG this year and the rest 75% are not disclosed by the developers. They are just labeled as 'other'. 
What is Fog of War in PUBG?
Fog of War is an anti-cheat system invented by PUBG mobile developers which is able to detect players with x-ray vision and/or wall hacks. In first-person shooters this is one of the best ways to dramatically decrease the number of cheaters and ensure a fun and fair game for all players.
Cheating in video games is a bigger issue than ever and it has gained momentum in recent years. Anti-cheating measures have been taken by different video game companies and PUBG mobile is not an exception. Many shooter games experience a rise in cheaters which is damaging for the overall reputation of each game. Unfortunately, battle royale games like PUBG and Fortnite are infested with cheaters, one of the main reasons being that in highly competitive games people play for the win… 
Visit TechACake.com for more video gaming news every day!
Featured image © PUBG mobile