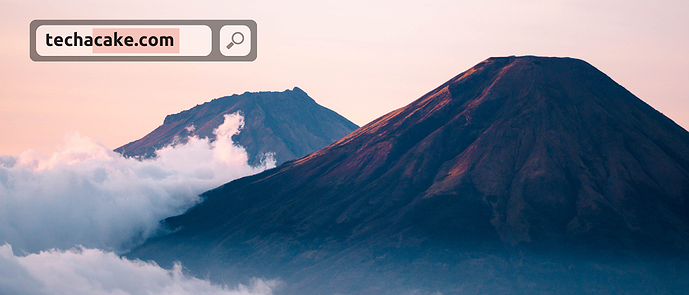 Search engine by market share: a closer look into the Deep
Last updated: August 15, 2021

Our everyday life depends to a different extent on search engines. In 2021 there are 4.57 billion internet users in the world. Which search engines are the most popular? Are any of them experiencing a decline that will prove to be fatal in the next few years? And how about search engines that are only popular in certain countries?
Today we here at TachACake.com decided to dig deeper and see what's happening with search engines around the world in 2021. 
In this shorts article we will share with you: 
The latest search engine usage statistics 2021
The current state of the 6 search engines we'll have a look at
An FAQ list for the curious
Search engine by market share is a huge topic. That's why we selected only the latest available statistics in 2021. We start with: 
Google statistics 2021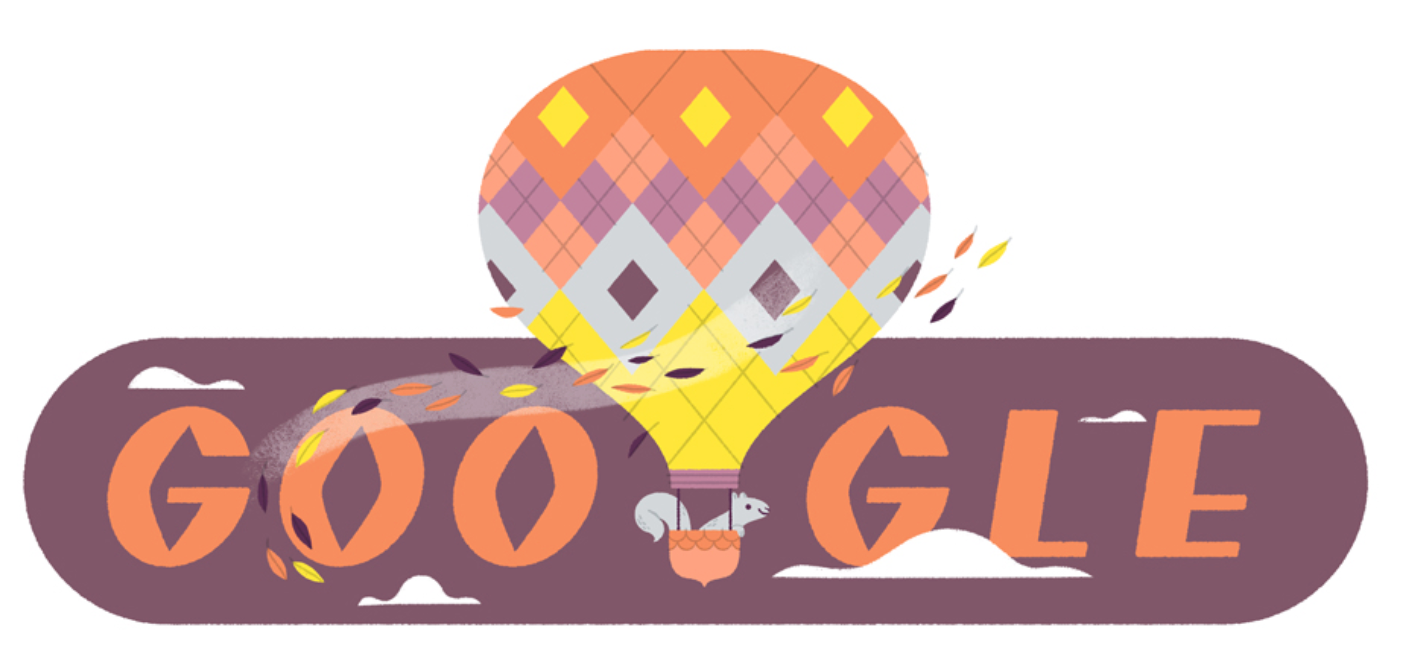 The epic size of Google is undeniable. To call Google a "tech giant" would be an understatement. It's the undeniable search engine titan. (One Ring to rule them all, am I right?) 
Google is so much more than a search engine - it's a World Map, a Translator to any language, a Document Library, it sells Apps, it sends you things by Post, and it keeps your Calendar in order. Now, Google is also an AI: it dictates the latest SEO fashion statements, makes around eight changes in its algorithms every day, and gives out manual penalties (puts "naughty" websites to "jail" and makes people suffer). The ever-evolving algorithms of Google make it impossible for competitor search engines to stay in the race.
Currently, Google.com is THE top website in the world, according to Alexa. Let's see the latest Google search engine statistics and well… sit and think about life: 
In August 2020, 92.05% of all search engine users in the world prefer Google across all platforms. 
In August 2020, the overall Google's search engine market share by continent looks like this: 
97.07% in Africa 

91.6% in Asia 

93.24% in Europe 

88.95% in North America 

97.14% in South America 
Now we move on to the (world of smaller numbers) second most popular search engine in the US - Bing:
Bing statistics 2021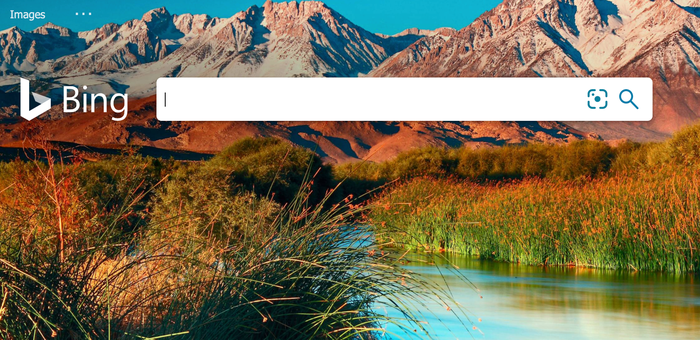 Microsoft Bing is the second largest search engine by market share in the US in 2021. It is currently the 37th top website in the world, according to Alexa's top 500. 
People would ask: is Bing better than Google and why? Now, search engines are different and each of them offers unique features. In the Google vs Bing fight we can say that Bing has an obvious advantage over Google in image search. (You can check it out yourself - go to Bing and search for "cats", then open a new tab and do the same in Chrome. You can't miss it, trust me.)
How popular is Bing in 2021?
In August 2020, 7.2% of the search engine market share in the US belonged to Bing.
In August 2020, the overall Bing's search engine market share by continent looks like this: 
1.84% in Africa 

1.16% in Asia 

3.06% in Europe 

6.35% in North America 

1.75% in South America 
Back in 2015, 6.52% of search engine users all over the globe preferred Bing on desktop. Nowadays, things have changed a bit. In 2020, Bing is mostly popular in the US and the UK. However, its popularity over the years has declined - in May 2019 there were over 1 billion monthly active users of Bing (on mobile & desktop). 
Now that we're about to see the third biggest search engine, it's probably the perfect time to mention something important. What is the easiest way to switch between search engines? Try using a browser extension. And more specifically, a new tab browser extension. If you're interested to find more about the best new tab Chrome extensions, follow us.
Next comes the search engine that is used by the bulk of Chinese users. Yes, I'm talking about Baidu. 
Baidu statistics 2021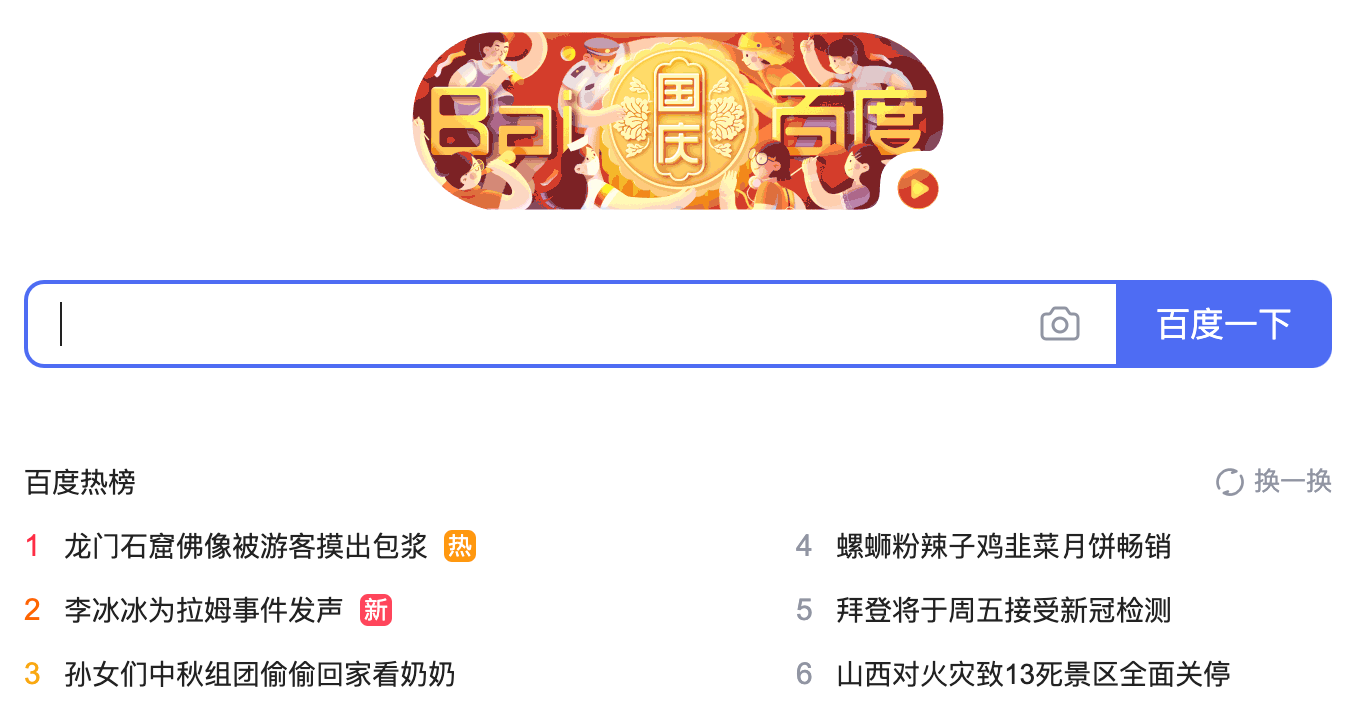 The most popular Chinese search engine, Baidu.com, is still mainly focused on the Chinese search engine market while Google is constantly expanding globally. Baidu uses a ranking algorithm that is optimised for the specifics of the Chinese language and alphabets - simplified and traditional. Google is lacking such specifics and that's the main reason the Chinese search engine has such a large audience in 2020. The other reason is that Google is currently banned in China. 
Baidu is one of the Chinese tech titans. It's one of the most popular alternatives to Google, but it's used mostly within the country. Currently, Baidu.com is the 4th top website in the world, according to Alexa. 
How popular is Baidu in 2020?
Bottom line: 
The world's largest economy prefers to use Baidu as a primary search engine. More than 70% of Chinese citizens prefer Baidu to any other search engine. Currently, there are as many Baidu mobile users as the current population of the United States. With Google being banned in China (both text and voice searches), there will be more and more Baidu users in the near future.
Now: 
Exit Baidu. Enter DuckDuckGo.  
DuckDuckGo statistics 2021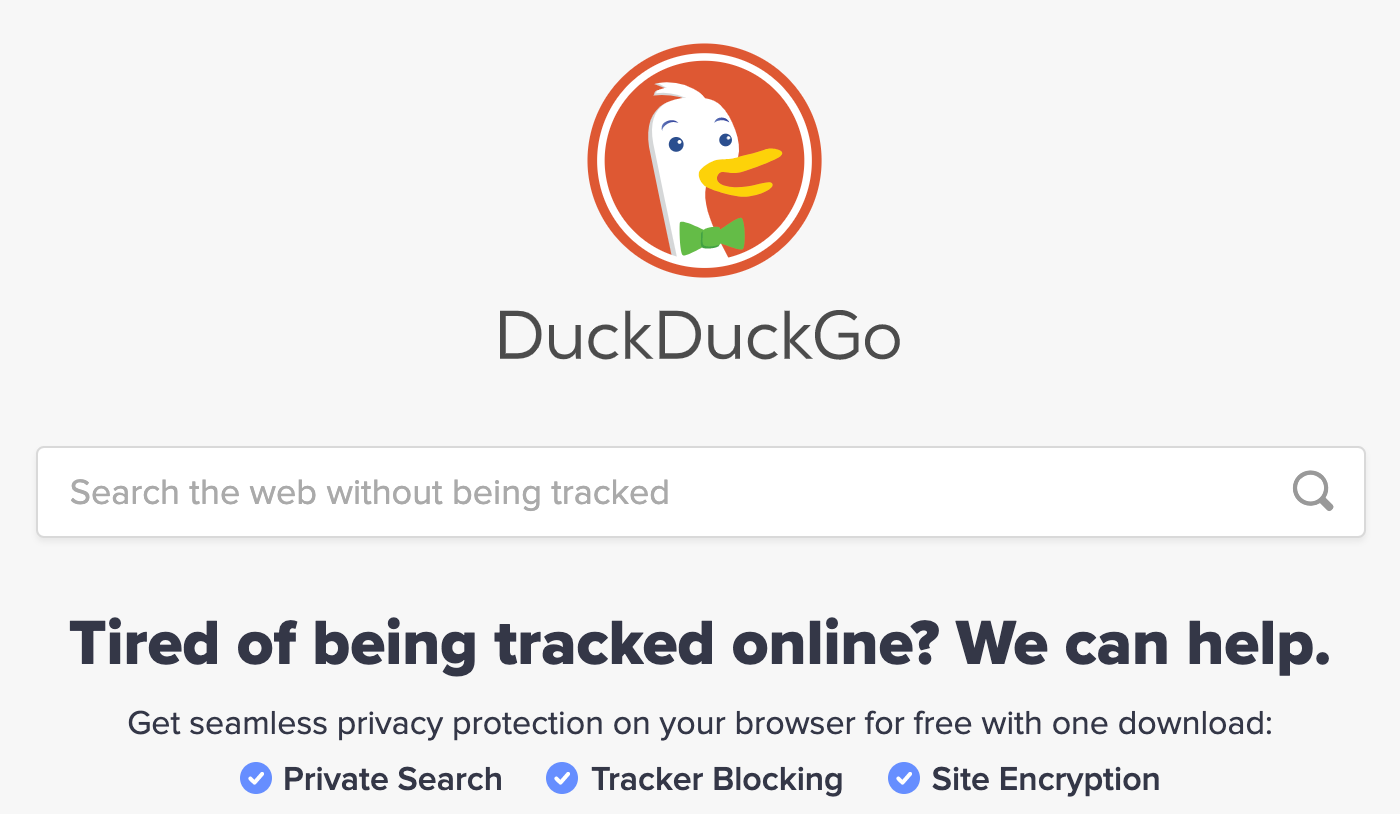 If you want to Break Free (not unlike Freddie Mercury), you can use a different search engine. If you find yourself craving more privacy protection - add the DuckDuckGo extension to your Chrome browser. 
DuckDuckGo was launched back in 2008 and their motto is "search the web without being tracked". Blocking advertising trackers protects you from all the unwanted ads and makes your internet experience more intimate. As good as that sounds, seeing the latest DuckDuckGo stats, one can conclude that not many people in 2020 care that much about their privacy essentials. (However, have in mind that those statistics do not include the DuckDuckGo Chrome extension, which was added in 2019.)
The popularity of the privacy-focused search engine increased more than twice in June 2013 after Snowden started revealing the truth about data collection. 
How popular is DuckDuckGo in 2020? 
Currently DuckDuckGo, the private search engine, is banned in China. One of the alternatives to Google, the one that is less invasive and respects users, is not available in the country with the largest population in the world. 
Honorable mentions: Yandex & Yahoo!

Not unlike Baidu, Yandex is one of the search engines which are mostly used locally. The leading search engine in Russia is very popular with the native Russian speakers. Nowadays, Yandex offers another service. It's called Yandex Zen and it uses machine learning to select content that would be most interesting for every individual user. It's a personal content feed and there's an English version for the non-Russian speakers. There's latest news on politics, gossip, sports, healthcare, and basically everything you'd like to read about, from every online media out there. Enjoy!
Here come the latest Yandex statistics 2021.
How popular is Yandex in 2021? 
Last but not least: 

We move on to one of the oldest search engines - Yahoo! It's about 26 years old today and we can safely say it was one of the first out there. There was Yahoo mail that most of us used back in the day, but few of us continue using today. In the recent years Yahoo is in a slow decline, being outrun by the best search engines we already talked about. According to the latest Yahoo statistics 2020, Yahoo is mostly popular among audiences in North America, the UK and France. 
How popular is Yahoo in 2021?
In 2021, Yahoo claims 1.65% of the total search engine market share across all platforms. 
2.89% of web traffic on any platform and device comes from Yahoo in 2020.
0.89% of mobile traffic comes from Yahoo in 2020.
Yahoo's decline in popularity is obvious. Why did Yahoo fail? One of the primary reasons is that Yahoo failed to optimise for mobile when they had the chance. During the rise of mobile search, one of the most popular platforms lagged behind Google and it seems that this was a critical blow. However, there are still Yahoo users in 2020, few as they may be. 
Wrap Up
We covered the six top search engines and their state in 2020. Some are on the rise, some linger in the shadow of Google, and others are facing their upcoming downfall. Technological progress demands that we embrace what's latest in tech and use it to our advantage.
Which are the most popular Google search alternatives in 2020? Checking the latest numbers gave us a pretty good idea of the state of search engine by market share. 
Key takeaways: 
Two of the six search engines we examined are only in a certain country and language group. (Baidu and Yandex)
One of them is in a state of decline. (Yahoo)
Two of them are used by a significantly smaller number of people, compared to Google. (Bing and DuckDuckGo)
And one is the one and only Lord of the Search Engines. (Sauron) (OK, OK, Google!)
And now, check out our FAQ list - maybe we missed something along the way and you need answers. We have you covered:
FAQ
Which is the best search engine in 2021? 
Google - best for site's relevance & topic relevance
Bing - best for image search 
Baidu - best for the Chinese-speaking audience
Yandex - best for the Russian-speeking audience
Is Bing better than Google? 
Bing is better for image search. However, Google's algorithms are better in recognising site relevance. Google users don't usually have to go to the second page to seek what they need. In terms of search engine optimisation Google is definitely the winner.
What is the difference between a search engine and a browser?
A browser gives you access to the internet and a search engine allows you to input a query. Google Chrome, Firefox and Safari are browsers - they open the door for the search engine to users. The world's most popular search engines are Google, Bing, Baidu and DuckDuckGo. 
How many internet users are there in 2021?
4.57 billion. This is 59% of the total population in 2020. 
How many people use Google in 2021?
More than 90% of all search engine users in 2020 prefer Google to any other search engine. 
What is Yandex Zen?
A news aggregator or a personalised content feed. Machine learning is used to tailor the news feed according to the preferences of each user. If you have an account you can leave comments and post your articles. It looks great on mobile and people love scrolling down for more. And of course, the more you click on certain topics, the more relevant posts you'll get. 
Finally:
We dug out the latest statistics on the topic of search engine by market share in 2021 for you. 
Leave us a comment & follow TechACake.com on Instagram.
Enjoy your , everybody!