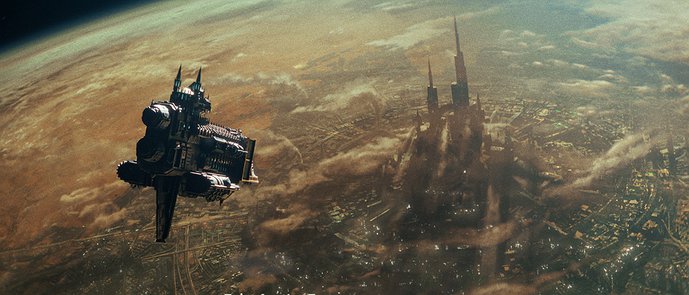 Warhammer 40,000: Darktide major update: what to expect?
February 23, 2023

The first MAJOR Darktide update since the launch in late 2022 is here! 
The new Patch #4 'Blessings of the Omnissiah' brought a lot of improvements and fixes as well as some new features fans have been requesting. What's new in Warhammer 40,000: Darktide and will there be more updates coming? 
Check out our News category for more gaming news every day!
Here we go:
Darktide patch notes 2023
Warhammer 40,000: Darktide was one of the most anticipated games of 2022. More than 100,000 people played the game immediately after the launch but the Darktide player count quickly plummeted after that. Maybe we'll see a resurrection of the game after the major update that was just published.
Darktide was released on November 30, 2022 from the developer and publisher Fatshark. However, fans were disappointed in many aspects of the game and the developers had to act quickly in order to keep their audience. After the excruciating open letter from the Fatshark CEO and Co-Founder Martin Wahlung, gamers have been waiting for a big update that would solve many of the issues the game was launched with. 
Since the beginning of 2023, there have already been two patch notes on Darktide. The first developer update was published on January 25, 2023—patch 1.0.22 came with an extensive list of upgraded weapons, crash fixes, fixed feats, and abilities. Patch 1.0.25 was mostly about balancing weapons and some changes of Crafting and Armory Exchange. 
And now let's see what's new in patch #4:
Patch #4 Blessings of the Omnissiah
The last Darktide update—patch #4 'Blessings of the Omnissiah', was published on February 22, 2023. The developers and publishers Fatchark made quite a few changes which improved the gameplay notably. There are now more missions displayed on the mission board and players will have more control over the abilities of their weapons via the Shrine. 
The game now offers better rewards after missions so the satisfaction of the game has increased significantly. Many changes were made to fix the weaknesses in weapons, weapon balance, and classes in general. Fatshark have made it clear that patch #4 is only the beginning of the changes we're about to get during the course of the year. 
Visit TechACake.com for more gaming news every day!
Featured image © TechACake