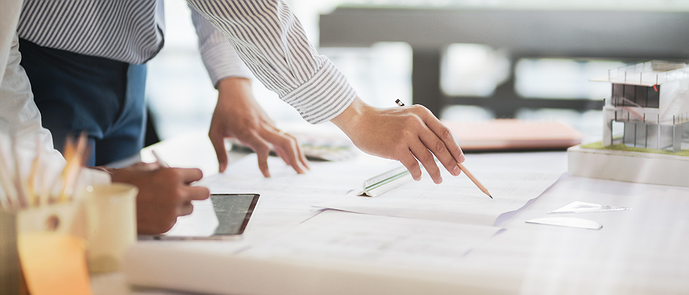 How to MANAGE your Chrome extensions? [Beginner's guide]
Last updated: November 7, 2020

If the concept of using Google Chrome extensions is new to you, this short article will give you a flying start. We'll provide you with a list of tested extensions to get started with. If your job requires you to use your browser, then you need to know how to manage your Chrome extensions. Let's get started! 
Adding extensions to Chrome without managing them is not a very good idea. You risk overloading your browser and slowing it down (unless you use an extension which speeds up your browser…). 
Managing Chrome extensions is not time-consuming or a pro task. What you need to do from time to time is to go to your Chrome extensions and then to Manage Extensions. You can do it right now, actually. 
First things first, visit the Chrome Web Store and select the extensions you need to add. If you're looking for a list of extensions which to add for starters, here are some that will be useful.
According to Chrome extensions statistics, there are more than 155,000 Chrome extensions in 2020. Choosing the first extensions to add which will actually work for you might be difficult and time consuming. That's why we made a list for you. All the extensions we recommend are tested, frequently updated, free and easy to use. 
Now, open a new tab and follow my lead:
How to get started?
Step 1 (look at the GIF below): Click on the Extensions icon.
Here you'll see a vertical list of your Chrome extensions. A good start is to pin some of the extensions to your toolbar. Make sure the ones you have pinned are those that need manual activation or change of settings (that is, more frequently are during the day than other extensions). There are extensions that do their job on the background and don't need daily attention (e.g. Ad Blockers, theme extensions). Unpin those and clear up some space on your toolbar.
Step 2 (look at the image above): Click on Manage Extensions.
When you enter your list of extensions you can pretty much do three things: 
Remove the extensions you don't use or you don't like/need.
Turn on/off extensions you do/don't need all the time.
Grant/deny access to all websites (Click on Details).
Turning extensions on and off is a good way to save yourself some trouble. Let's take a grammar-and-spell-checking extension like Grammarly (or Linguix) for example. They don't need to be on all the time, not to mention that depending on your job/activities most of the time they can just annoy you when they start correcting things here and there. 
The basic thing you need to do is to clean your extensions list free of those items you never use. Keep only the best Chrome extensions 2020 and you'll be fine. Doing this regularly ensures the high speed of your browser and you'll only use the extensions that actually work best for you. 
Sometimes you add an extension and nothing happens. That's because the extension needs you to grant access to some data. Go to Manage Extensions and click on Details. It's fairly simple and you don't need to be tech-savvy in order to get the job done and the extension going. You can also rearrange your extensions any way you like (drag & drop) — the toolbar is very flexible. 
Now you know. Moving on to:
How to choose a Chrome extension?
Now that's something you need to put more thought to. You can never say "Here, my list of extensions is finalized, I have all the extensions I need." The next awesome extension is just around the corner. 
There are tons of articles and YouTube videos out there that suggest the best browser extensions and some of the lists are really helpful. In reality, what they help you with is to get to know some extensions you never knew existed and add them to your browser. If you don't like them, the easiest thing is to just remove the extension. Anyway, adjusting Chrome extensions settings is kind of fun, once you get used to it.
It depends on what you need, whether you're a student or how your job requires you to use your browser, but if you try many extensions you will strike gold from time to time. There are things you should be on the lookout for, and we're here to help you with that. 
How to select Chrome extensions?
Updates: Make sure the extension has been recently updated.
Number of users: the more users the extension has — the better. There are extensions with 10 million + users, and those with 100 users (that most probably hasn't been updated since 2017).
Research the competition: whenever you open an extensions page on the Google Web Store you get to see related extensions underneath the product. (Check them out for "number of users" and updates as well, though.) 
After you add the extension: give the extension some time to show you what it's got. If you find that its performance doesn't meet expectations, remove it. (First, make sure you gave it access to whatever it wanted access to.) 
If the extension is a keeper, kudos! You made it.
Which Chrome extensions to add in the beginning?
Protecting yourself against unwanted internet advertising is a must and this tool will help you not see annoying ads all the time.
2. Momentum 
Arguably the best new tab Chrome extension on the Chrome Store. It's an all-in-one kind of tool. You get stunning images on your new tab (every day a different one). The extension has a weather forecast widget, a to-do list, and will motivate you with a different inspirational quote every day. Those will save space on your extension toolbar (otherwise you might want to add a Weather extension as well as a to-do list extension.)
3. Linguix
This grammer and spelling check tool will be there for you on every Chrome tab. You can trust it with every document or social media post.
4. Lightshot
The best screenshot tool you can get. It measures your screenshot before saving, so you won't need a ruler extension. 
5. Google Keep 
An excellent tool to help you keep URLs, text and images you like on the web. A must-have extension!
Key Takeaways 
The Google Web Store is a vast place with much unexplored potential. Many everyday users don't use extensions at all. Join us for more on TechACake.com and discover the best Chrome extensions for you in 2020. Not an easy task, so you can use our experience and find out what works best for you — quick and easy. 
We hope we helped you in your research on Chrome extensions. 
What did I learn today?
There are millions of Chrome users out there who use extensions to personalize their browser experience.
Managing your extensions properly is a must — contributes to your productivity and the speed of your browser.
Finding the right extension takes time but will boost your productivity. 
Did you find what you were looking for?
How to manage your extensions?
Not an issue anymore! 
TechACake.com is here for you. 
Enjoy your extensions, everyone!