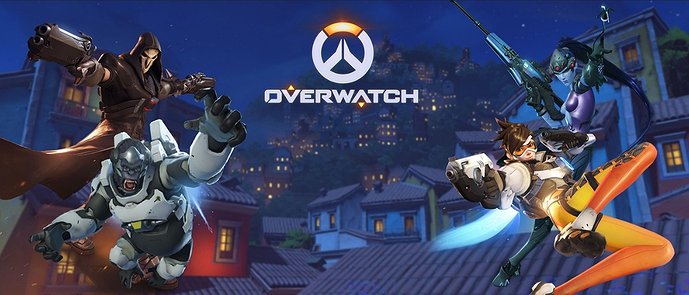 48 Best Overwatch gifts 2022 [Overwatch merch, wearables, LEGO, Funko Pop & more!]
Last updated: January 3, 2022

*Featured image © Razer
Check out our selection of the best Overwatch gifts 2022 and take a pick. Did you know that more than 800,000 people play Overwatch every day? It's one thing to simply "gift Overwatch'' (the game) to a friend or family member. But how about a really awesome present? Whether you wear an Overwatch shirt or a hoodie, or you have your coffee at work at your favorite Overwatch mug that your partner gave you, or add an Overwatch Funko Pop to your collection at home - it all sounds AWESOME! 🎁
With the next installment of the game coming up, we here at TechACake.com decided to make the ultimate list of all the AWESOME items you can give to the Overwatch fan in your life. Showing up with some Overwatch merch while you're streaming the game is a part of the fun and it's even more special if it was a gift from a special person in your life. Regardless if you're just window shopping or you actually need to buy an awesome gift for an Overwatch fan, this article is for you. 
There are so many gifts for Overwatch fans - choose the best for the gamer in your life today.  You will find every possible category on our Overwatch gift guide - merch, hoodies, shirts, wearables, figures, toys, and more. Let's dive in!
Best Overwatch gifts 2022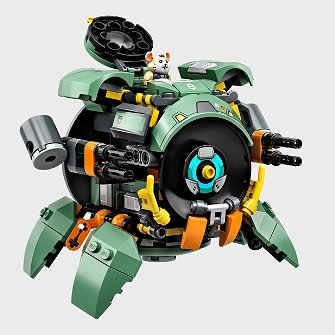 LEGO Overwatch Wrecking Ball
When it comes to Overwatch gifts, a LEGO set is one of the most popular options. The best Overwatch LEGO is fun to assemble, to play with, and to add to a cool LEGO collection or Overwatch collection. The Wrecking Ball is one of the coolest characters in the game - it's basically an evil hamster that has an awesome ultimate ability. This Overwatch toy is great for play dates because of the interactive LEGO elements (you can close the ball and just toss it around just like the hamster does in the game!).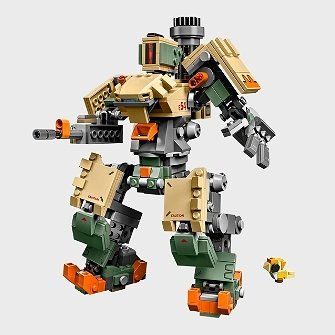 LEGO Overwatch Bastion
If you're looking for a slightly more expensive Overwatch gift, then this Overwatch LEGO robot is a wonderful choice. It's around $100 but it's still more expensive than most of the Overwatch gifts we included in our collection today. And it's a super creative toy to play with and who doesn't like a robot - in other words, it's a fail-proof gift. There are more than 600 pieces in this LEGO set, it's super realistic and it would also make a great collectable gift for Overwatch fans.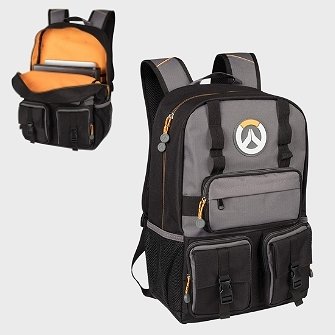 Overwatch laptop school backpack
If it's the back-to-school season - what could be more practical than a new Overwatch backpack? This 18x12x6 inches backpack would make the perfect Overwatch gift to anyone who goes to school/work with a laptop bag. It has a solid construction and features 5 accessory pockets, a laptop sleeve, and 2 pockets for a water bottle. "Any Overwatch fan would love this incredibly strong and sturdy backpack which is very roomy and has versatile uses." - says God'sglory Oge from Whattogetmy.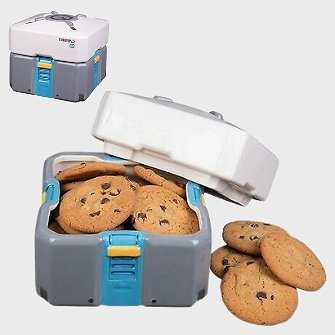 Overwatch loot box ceramic cookie jar
"You must have unboxed various Overwatch loot boxes in the game, but surely you've never had one in your kitchen. The ceramic jar is super durable and comes at a reasonable price.The loot box cookie jar measures 8x8x8 inches. Store your favorite snacks and protect your loot in this beautiful Overwatch loot box." - says Eden Cheng from WeInvoice.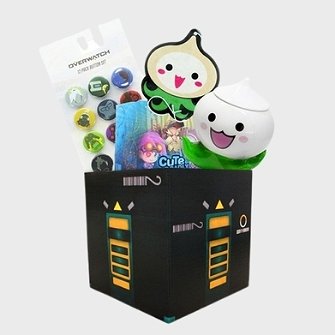 Overwatch loot box Pachimari
Here's the perfect gift basket for the Overwatch fan. If you're looking for an Overwatch gift but you don't know exactly what the person you're giving the gift to wants, then this is the product for you. "This box contains various Overwatch items such as a Pachimari lidded jar, a Pachimari air freshener, a Tracer action figure, one random Overwatch Hangers series figure, and a 12-pack Overwatch button set with character silhouettes. This combo is simply irresistible and comes at an amazing price." - God'sglory Oge from Whattogetmy.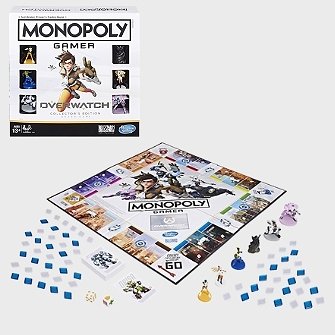 Overwatch Monopoly
One of the world's most popular board games ever comes with an Overwatch theme! It's a Monopoly collector's edition and includes six awesome Overwatch character tokens - D. Va, Lúcio, Mercy, Reaper, Tracer, and Winston. Why play Overwatch only virtually when you can fight with your favorite characters and friends at a gathering using Monopoly as a platform. It's a win-win situation! The game is appropriate for 8+ years of age and since most people are familiar with the rules of Monopoly, this would make an excellent gift.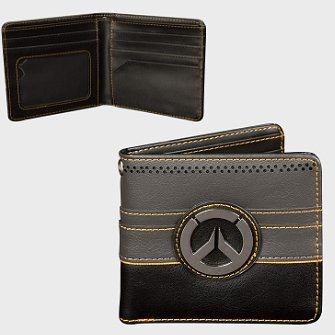 Erik Overwatch wallet multicolor
Here's a great man gift - this wallet is one of the best Overwatch gifts for him! If you're looking for a gift for the gamer husband, something that's both practical and thoughtful - an Overwatch wallet would be just the perfect pick. This wallet includes a money pocket and five card pockets and its sleek design makes it perfect for teenagers and adults. It measures 3.75x4.25 inches - the standard measures for a male wallet. The metallic Overwatch logo and the amazing yellow stitching give this wallet a cool modern vibe!
Overwatch: The Official Cookbook
Cooking enthusiasts can benefit from this awesome Overwatch cookbook. How exactly? It includes recipes from all over the world - from China to Russia, from Australia to Germany, from the US to Japan, and you can read about all kinds of recipes, their origin and ingredients. Even if you're not buying the Overwatch premise here, this book will definitely help you add some international recipes to your repertoire. It contains more than 90 recipes from each Overwatch hero's homeland. Throwing an Overwatch-themed party would be a blast if there are Overwatch recipes on the table!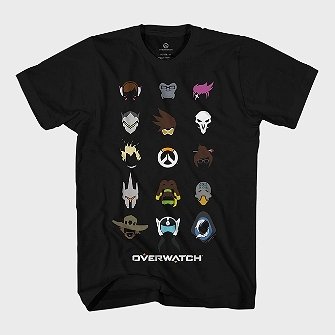 Overwatch video game shirt
If you're looking for an Overwatch gift under $25 - this one is an excellent choice. This officially licenced Overwatch t-shirt features the graphic silhouettes of 14 Overwatch characters as well as the Overwatch logo right at the center. It's made of 100% cotton, it's machine washed, and it comes in five sizes (XS - X). One of the best features of this Overwatch shirt is the crew cut neck. It's recommended for boys more than adults because of the smaller sizes it actually comes in.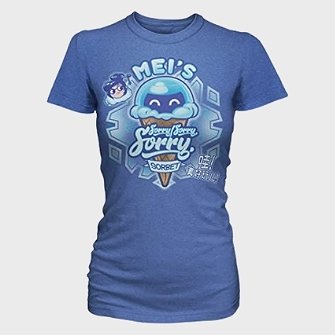 Mei's sorry Overwatch t-shirt
A shirt is one of the most practical gifts ever. And if you're on a budget - this shirt might be the perfect item for you. If you know for sure that the person you wish to buy a gift for loves this character (May) it would be even better. May's always so kind and apologetic that you just want to hug her. She's also quite a dangerous opponent though… (We also have an Overwatch Funko Pop Mei figure on the list - scroll down and check it out. It would be a cool idea to go with the shirt and the Pop.)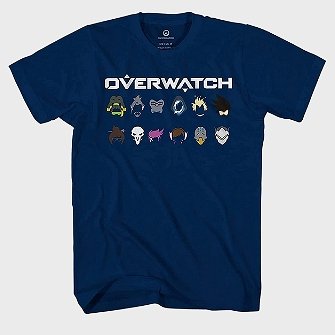 Overwatch cotton t-shirt (12 game characters)
This Overwatch shirt features the graphic silhouettes of 12 Overwatch characters. "My son really loves this video game so I thought it would be a wonderful present to give, since he wears a lot of graphic t-shirts. He loves it, the fit is nice and the shirt is soft and colorful." - says John Peterson from SafeDriveGear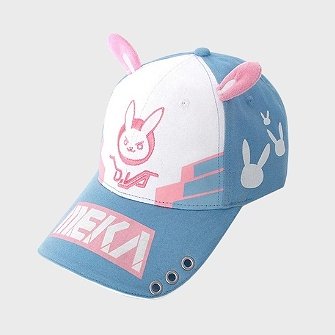 Overwatch baseball hat D.Va cosplay
A D.Va hat to be cute and adorable just because! Overwatch cosplay is wildly popular and D.Va costumes are super sought after. This D.Va baseball hat with bunny ears is just charming and it would make a wonderful addition to a D.Va costume. The hat is perfect for cosplay, Halloween costumes, Overwatch-themed parties, and Twitch streaming. Aw!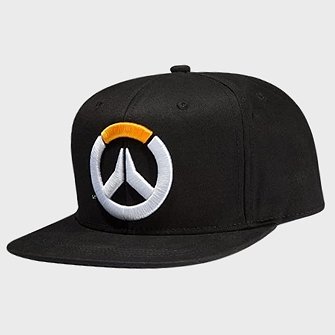 Black Overwatch hat with the logo
"One of the best gifts to give your gamers is a Overwatch Snapback Baseball Hat. Not only is it a classic and recognizable logo - and is not significantly changed in the sequel - but it's also a universal and practical gift. Now they can be protected from the heat of the sun and add gamer cred to any outfit!" - says Tom from DevSkiller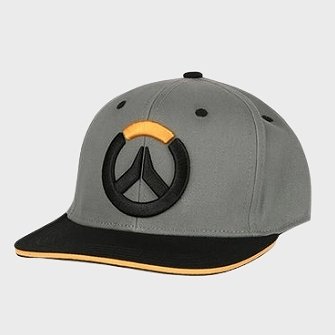 Gray Overwatch hat with the logo
Looking fabulous with the cool Overwatch logo on your hat makes all the difference. An Overwatch hat would make a perfect gift for the gamer boyfriend or husband. This one is particularly stylish with it's gray and black colors and just a splash of orange.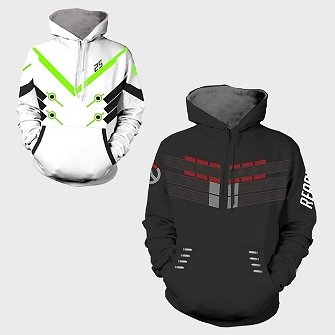 Overwatch black or white Reaper hoodie
For the boyfriend who plays Overwatch every night. If you're choosing a gift for anyone that's impossible to shop for - then have a look at this Overwatch hoodie. And let's face it - Reaper is one of the coolest Overwatch characters. "This Evere OW Reaper Hoodie from Amazon is a brilliant present for an Overwatch fan! Even for someone who hates clothes as presents, this will be a big hit! Great for cosplay for both Men and Women." - John Peterson from SafeDriveGear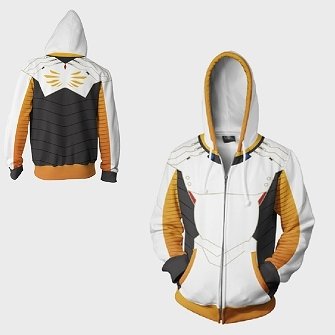 Overwatch collection white Mercy hoodie
This hoodie pays homage to Mercy - one of the coolest Overwatch female characters. The color palette is just gorgeous. "I'm sure every Overwatch gamer will certainly appreciate that item. This hoodie is on the lighter side as far as warmth goes, so it's perfect for gaming and streaming. It's unisex and it's made of high quality materials. Rest assured your children or your partner will absolutely love it." - Baker Mesh from Survival Mesh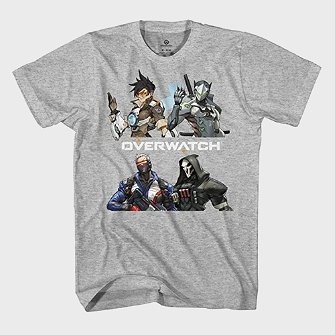 Overwatch official video game t-shirt
Shirts are a fail-proof gift - who doesn't need a shirt, especially one that's themed. Here's a classic style graphic t-shirt with four Overwatch heroes at the front. Here are Tracer, Genji, Soldier 76, and Reaper. It's an officially licensed Overwatch merch as well. Unlike other darker t-shirts, the gray colored one makes the characters stand out.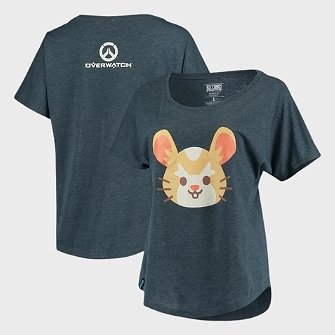 Wrecking Ball Overwatch women's t-shirt
What an awesome short-sleeved Overwatch t-shirt for women! The Wrecking Ball at the front is just adorable, isn't it? The shirt comes in XL and 2XL sizes, it sports a tagless collar and it's officially licenced by Blizzard Entertainment.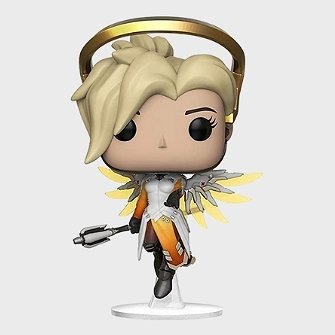 Overwatch Funko Pop Mercy
"Everything about this Mercy pop is great! The details they put in are exquisite - isn't Mercy just gorgeous? I put her on my office desk and my colleagues loved it and thought it was so cool. This Mercy pop is super cute and worth the value as a collectors item from Blizzard. It is easily one of the best Overwatch Funko Pop figures, especially if you love the character." - says Jessica Teh from Survival Mesh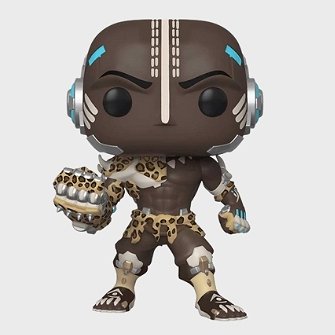 Overwatch Funko Pop Doomfist
Doomfist is just fabulous in this cheetah leopard skin! This collectable Overwatch figurine is an amazing gift for anyone who is interested in the character and let's face it - he's one of the best damage dealers in the game… he is definitely to be feared! The Nigerian Overwatch character Doomfist is super fast and he inflicts a lot of damage with his right hand - cool!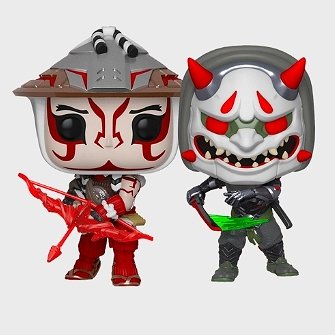 Overwatch Funko Pop Hanzo and Genji
"Not only is it a very rare Pop but also it has 2 exclusive skins that are unlockable from playing Hero of the Storm. Both of them have a very traditional Japanese Kabuki mask style design with weapon animation like effect design added to it. Genji with the green dragon blade and Hanzo with the charged red bow effect." - says Tom Sun from Geek-it! Entertainment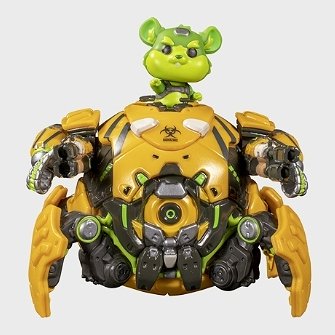 Overwatch Funko Pop Toxic Wrecking Ball
"A small hamster on a giant ball… cuteness overload. The best part about this Pop is that it comes apart, so you can keep Hammond (the hamster) separate from the ball or combine them together. Keep in mind that Wrecking Ball also has a rare "radioactive" skin version of the Pop sold during the Funko Pop convention." - says Tom Sun from Geek-it! Entertainment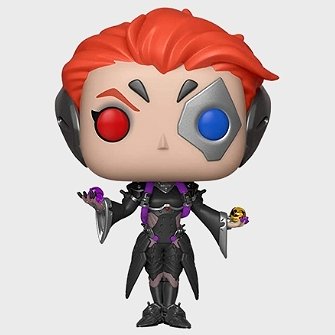 Overwatch Funko Pop Moira
Moira is just so much fun to play with - she is this formidable healer you don't want to mess with. This Overwatch Funko Pop is a super cool collectable item for Overwatch fans - it's 3 ¾ inches high and would stand proud on any gaming desk. Enemies - beware!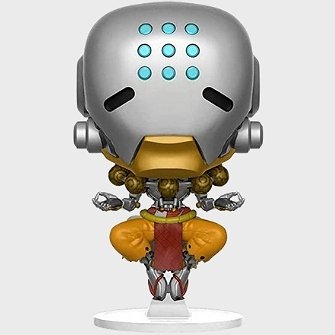 Overwatch Funko Pop Zenyatta
Zenyatta is super extravagant! This Overwatch hero comes from Nepal and is often to be seen in a meditative pose. He inspires others to search for more harmony in their lives and he heals discord wherever he sees it. Zenyatta is a monk who seeks enlightenment and looks more detached from his Overwatch peers. Just like Moira, he is a support character who is also a Healer.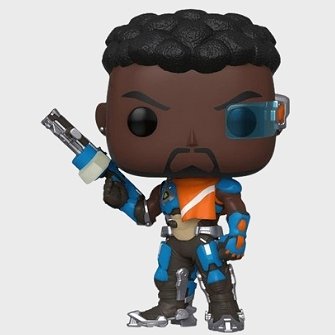 Overwatch Funko Pop Baptiste
Undoubtedly, Baptiste has more swagger than any other Overwatch character. He's from Haiti, he's an orphaned child (poor baby) who joins the military forces as a combat medic. Pure awesomeness, as advertised! What an addition to an Overwatch Funko Pop collection that would be!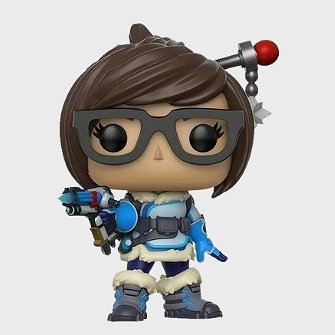 Overwatch Funko Pop Mei
Here's the Chinese Overwatch character Mei and she's awesome! She can alter the weather because she is a climatologist in the game, which makes her a formidable opponent. Mei wants to preserve the environment and fight against climate change and she is an awesome role model for younger Overwatch players.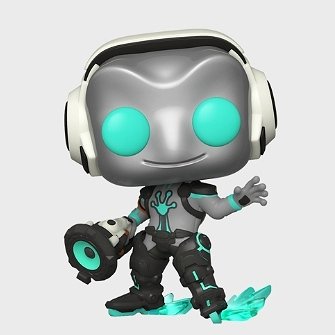 Overwatch Funko Pop Lúcio
Lúcio is the cool guy! The Brazilian Overwatch support hero always sports some outstanding skins. The one you see here is called Ribbit - it's a part of the Legendary Skins for this character and it's definitely a more unconventional one. That's why this vinyl figure is an awesome gift for a Lúcio fan.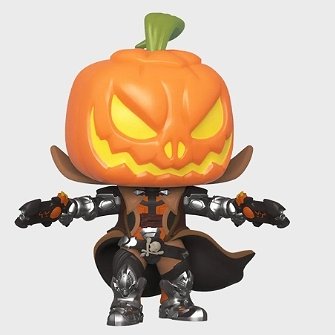 Overwatch Reaper Pumpkin
This is one of the best Halloween gamer gifts for Overwatch fans regardless of their age. That seasonal image of Reaper in a pumpkin skin inspired many fans of Overwatch cosplay after it came up and the Funko Pop is just a spectacular Overwatch figurine to add to an Overwatch-themed collection.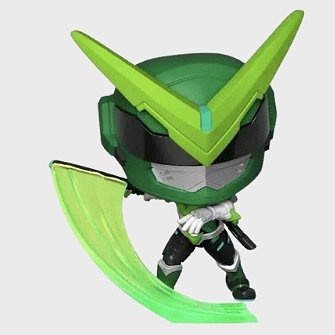 Overwatch Funko Pop Sentai Genji
Here's a Japanese warrior worthy of the name! Genji is awesome but also deadly - you don't want to be the target of one of his Shurikens. In this version of Funko Pop Genji we see him with his awesome dragon blade sword which is so in tune with his green helmet… a must-have!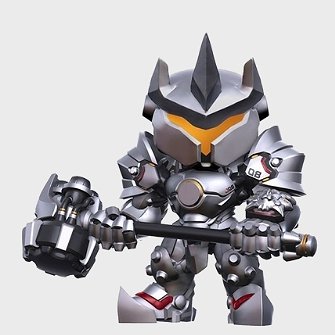 Overwatch Funko Pop Reinhardt
He looks just so formidable, doesn't he! Reinhard is the bane for many other Overwatch characters - he's German and he's so strong and (nearly) unbeatable. This Reinhardt Funko Pop is one of the coolest on our list today. Just look at him - goosebumps!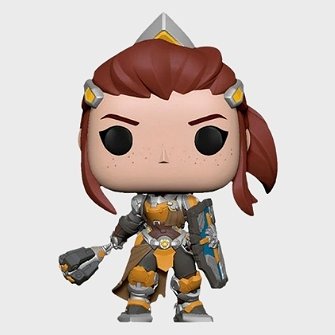 Overwatch Funko Pop Brigitte
Overwatch female characters are the embodiment of the amazing warriors we all like to imagine ourselves as sometimes. Brigitte, Moira, Tracer… those video game role models mean the world to us all. This Overwatch Funko Pop would make an awesome present for girls all over the world and inspire them to aim for the stars!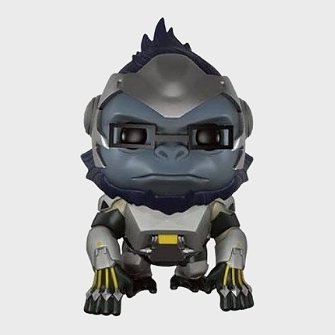 Overwatch Funko Pop Winston
Regardless of how cute Winston looks in his Funko Pop version, he's so scary in the game. "I'm feeling angry!" is one of his lines during the Overwatch gameplay - he's feared and adored by the fanbase. This Pop vinyl from Funko of the Overwatch tank hero Winston is a wonderful representation of one of the most powerful Overwatch characters. Winston is agile and menacing and a great character to add to any collection - this figure is actually several inches taller than most of the other Overwatch Funko Pops.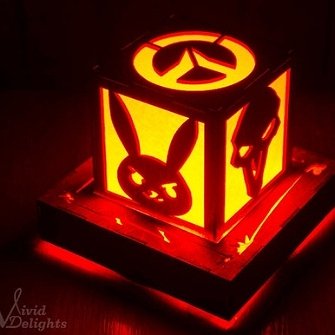 Overwatch-inspired color changing lantern
If you're looking for more atmosphere during your Netflix binge - this lamp is exactly what you need!And of course, if you wish to help someone feel cosy every evening - this is the perfect gift for them. It's also one of the most beautifully designed Overwatch gifts on our list today. An Overwatch- inspired lantern that changes colors (16 colors in total). Reviews say the colors of this lamp are super vibrant and the quality of the materials - optimal.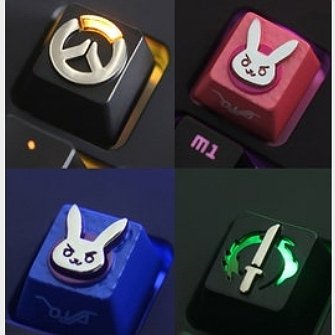 Overwatch Theme Keycap - logo, D.Va, Dragonblade
The keyboard is one of the most important gaming accessories for every gamer out there. Imagine a personalised Overwatch keycap on a gamer's keyboard - ah, goosebumps! The keys are handmade, with awesome vibrant colors, and they support backlight. Reviews say that the quality is super high and that swapping the keycaps takes just a few seconds. The price is for one keycap and you can choose from one of the four - the Overwatch logo, D.Va bunny pink keycap, D.Va bunny blue keycap, or the Dragonblade.
Overwatch water bottle Tracer
"Stay hydrated while gaming with this beautiful Overwatch water bottle. The vacuum-insulated stainless steel will keep beverages hot or cold for hours. The bottle features the incredible graphic silhouette of Tracer's hair and goggles on one side and the Overwatch logo on the other. It's an exquisite gift for the Overwatch fans." - says Eden Cheng from WeInvoice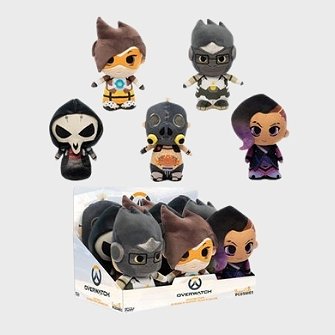 Overwatch Funko Super Plush
It's a cheap thing that will make someone smile! When it comes to Overwatch toys, this is one of the best choices ever. Meet plush Sombra, Road Hog, Winston, Tracer, and Reaper. The Overwatch figurines are adorable and would make a wonderful addition to an Overwatch collection of merchandise. Instead of buying an expensive Funko Pop figure, you can go with this set of five plush minifigures. You can get the five figurines separately on Amazon $10 a piece, or the set from Walmart (follow the links below).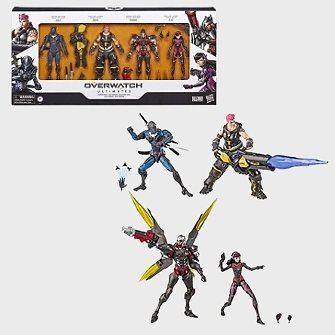 Overwatch carbon series - 4-pack
This 4-pack contains the carbon figures of four Overwatch characters: Genji and Zarya in Carbon Fiber skins, and Pharah and D.Va in Midnight skins. The set is great for adding to a collection in a mint condition or playing with the characters outside the packaging. And the figures are way bigger than they look in the pack. Judging by the price, it's more likely that this is an Overwatch collectable item - the quality of the 6-inch high Overwatch figures is worth every cent.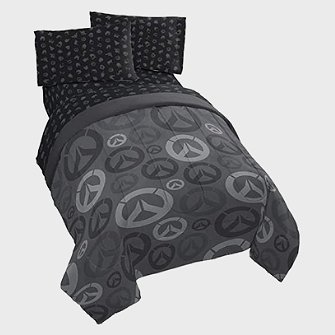 Overwatch comforter - super soft
Decorating a kid's room? No problem. The Overwatch logo goes perfectly with this stylish gray comforter, doesn't it? Girls and boys who play the game would definitely appreciate this thoughtful present. The inside of the comforter is stamped with the graphic silhouettes of Overwatch heroes and the outside - with the Overwatch logo in darker and lighter gray. Sleek and cool!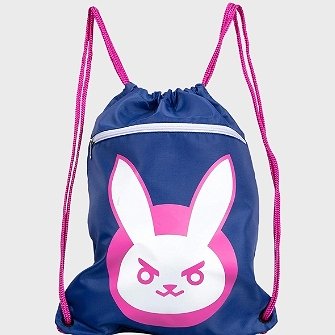 Overwatch D.Va bunny loot bag
Perfect for teenagers! With this vibrant color scheme and the raging bunny of D.Va this bag is good for any season. If you combine that with a D.Va Funko Pop you've just made the best Overwatch present for a fan of D.Va.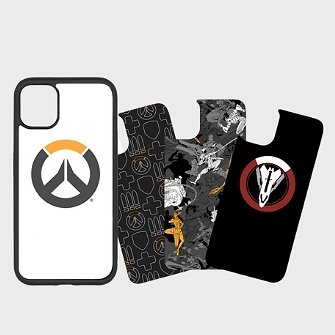 Overwatch iPhone case bundle
Personalise your phone with this awesome Overwatch case bundle. The infinite swap cases are available for iPhone models from iPhone X to iPhone 12 - all customers need to do is select their model and go to the card. You can go with the white cover with the Overwatch logo, or select a different cover as often as you like.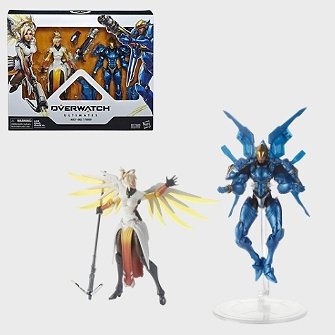 Overwatch Ultimates Series Pharah and Mercy
This dual pack features Mercy and Pharah in their classic skins and accessories that the fans enjoy so much. There's a platform included for Pharah so she can be displayed as flying above the ground. Mercy is just gorgeous in this representation of the character - she's strong and powerful and we just love seeing her in this carbon edition. Both Overwatch characters really come into life with these figures.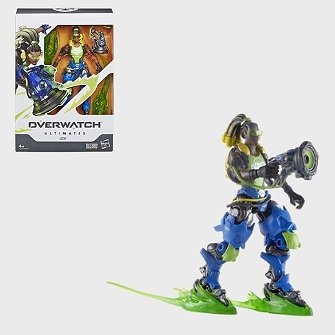 Overwatch Ultimates Series Lucio
Action figure Lúcio in his classic skin is as cool as ever! The carbon fibre version of one of the most popular Overwatch characters is more detailed than the Funko Pop we included (which has its merits as a collectable item, of course). Out of all the heroes in the carbon fibre series, Lúcio is definitely one of the most glamorous. He holds the Sonic amplifier and slides on hard-light skates. And the price is just awesome!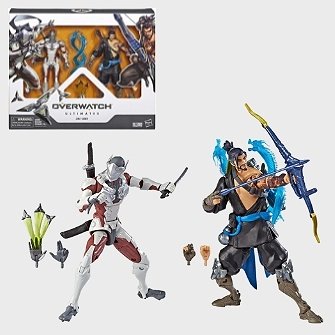 Overwatch Ultimates Series Hanzo and Genji
Those two are brothers as well as best enemies - the golden duo Hanzo and Genji. This collectable pack is awesome for kids and adults. Isn't Carbon fibre Genji just AWESOME with that beautiful tattoo on his left hand? The Overwatch-inspired design of this dual pack is gorgeous regardless if you keep them in their mint condition or if they are used outside the box so to speak.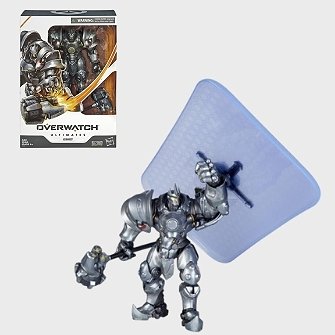 Overwatch Ultimates Series Reinhardt
Ah, Reinhardt! If you're looking for a super cool robot kind of character that sort of looks like Sauron from Lord of the Rings, this carbon Reinhardt figure might be the best choice for you. Expand the roster of heroes of your Overwatch friend or relative with this beautifully designed carbon figure from Hasbro's ultimate series.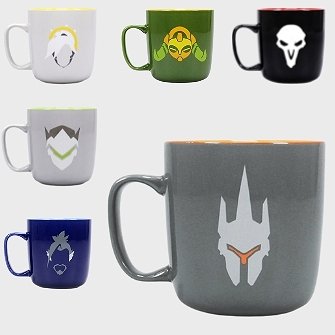 Overwatch ceramic mug with graphic silhouettes
You can choose the gray Reinhard mug and click on the button below. However, follow the links if you'd like one of the other colors and characters better - Mercy (white), Genji (light gray), Orisa (green), Hanzo (blue), or Reaper (black). An Overwatch mug for those who wish to celebrate every tea or coffee Overwatch style. As you can see on the image, this Overwatch mug comes in several different colors and Overwatch characters. "I'm an SCA certified barista and the founder of Coffee Semantics. I manage a team of coffee lovers who write product reviews, teach brewing techniques and review coffee gear. So, a friend bought me this Overwatch mug ages ago and it was honestly my favorite morning cup ever. Just the right size, shape and held the right amount of coffee. Well made and doesn't feel cheap at all. Plus it has Reinhardt on it which is a very cool logo!" - Jamie Hickey from Coffee Semantics
Overwatch logo & character mug
"This easily holdable Overwatch mug measures 5x4x4 inches and holds 13.8 ounces of your favorite beverage with a firm grip for you to enjoy your drink with your favorite characters on the mug. This mug is an official Blizzard Entertainment merch. Any fan of the game would love to have it because they will be getting all the heroes to enjoy their drink with." - says Usman Ahmed Khan from PureVPN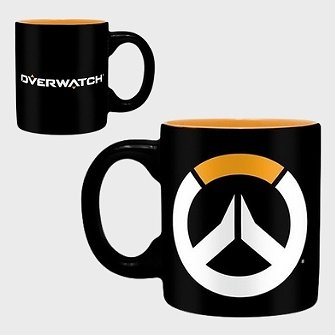 Overwatch multicolor ceramic logo mug
This Overwatch mug looks so classy! It sports the Overwatch logo on a black background. The color inside the mug is a warm orange which comes as a pleasant surprise. (There's also a black-only logo mug - follow the link.) This is an officially licensed high quality item and it's made of ceramic and glass. Overwatch sessions are long so make sure you have your favorite beverage next to you while you fight other heroes. Enjoy!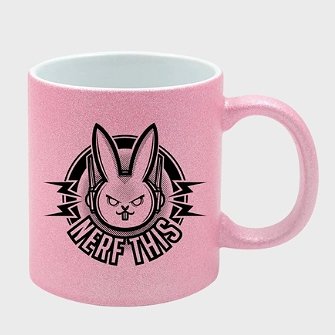 Overwatch D.Va ceramic neon mug
This Overwatch D.Va mug is a great collector's item for people who are looking to get their hands on any Overwatch items. There's the D.Va bunny at the front which works so cool with the bright neon pink. The mug comes in three neon colors - pink, yellow, and green but of course the pink one is just the best.
Best Overwatch merch 2022
We started our list of the best Overwatch gifts 2022 with some quality Overwatch merch to enjoy this year. It's high time we get our loved ones Overwatch merch and ride high with the hype. In this category you'll find the best Overwatch LEGO, merchandise, backpacks, and more. 
Surprise the Overwatch fan in your life with a thoughtful gift that will say "yes, I know what your favorite game and character is and I'm excited about the things you're excited about." Nothing says "I love you" like a gift that they really wanted, right? So, our list of the best Overwatch items to buy is here to help you decide. The secret lies in diversity - the more products you see, the better choice you'll make.
Best Overwatch shirts and wearables 2022
With Overwatch 2 on the horizon, Blizzard's multiplayer FPS will have a lot of hype around it once again. Overwatch players are a part of a very large community so wearing the Overwatch logo on some part of your clothes or accessories is a part of the fun. Regardless if you're buying a present for an Overwatch Twitch streamer or an enthusiast, if you're looking for something wearable - have a look at our best picks for you today.
We recommended some of the best Overwatch shirts and wearables to enjoy in 2022. There's something for everyone for sure. Overwatch shirts, hoodies, and hats are so much fun to collect and show off with. Regardless if you're a Twitch streamer, an Overwatch cosplay, or just want to dress up with some Overwatch-themed shirts and wearables - here's your chance to choose the very best.
Some of the best Overwatch t-shirts feature a collection of the more recognizable Overwatch characters and come in different colors (black, gray, and blue). Most of them are unisex, with the exception maybe of Mei's sorry Overwatch t-shirt which is designed for women.
Best Overwatch Funko Pop 2022
Some Overwatch characters are more popular than others - there's D.Va and Tracer, Mercy and the Wrecking Ball, and of course the Reaper and Lúcio. On our list of the best Overwatch Funko Pop figures, you'll see all of the above plus some interesting and collectable Pops. They are also great for kids - a play date with a Funko Pop is awesome!
Collect and display! Funko Pop figures have existed since 2010 - they are adorable, collectable, and feature our beloved characters from many franchises. Overwatch is of course no exception. You can give a Funko Pop figure to your loved one just because, or if they're having a hard time - it's a ridiculously clever gift, especially if you ask around for their favorite character first. 
People all over the world collect Funko Pop figures. If you don't have one already, no worries. It's never too late to start your own Funko Pop collection or add to the one of a friend. Now, if you're looking for a Secret Santa gift, or an affordable-but-awesome birthday gift for an Overwatch fan - have a look at the best Overwatch Funko Pop figures in this category.
Here are 10 Overwatch Funko Pop figures to consider as gifts for the Overwatch fan in your life: there's Mercy and Doomfast, the golden duo Hanzo and Genji, Moira and Zenyatta, the cute but deadly Wrecking Ball, Mei and Lúcio, the whimsical Pumpkin-head Reaper, Reinhardt, Brigitte, and Winston. Make your pick!
Best Overwatch gifts 2022
Here comes the fun part: we gathered many Overwatch-inspired items which would make an awesome and unusual present. The items we collected in this category obviously don't fit anywhere else - mugs, shirts and wearables, Funko Pops, merch. However, they are so amazing - from Overwatch-themed lamps, water bottles, Overwatch toys, and more, you'll find some really intriguing products to consider in this category. 
Best Overwatch figures 2022
The Overwatch ultimate series is AWESOME! The beautiful figurines and their ultimate abilities on display would capture the attention of any gamer in 2022. As far as Overwatch merch comes, this ultimate series is one of the best gifts to buy for a fan of the game. One of the best things about the carbon fibre series is that most of them come at a reasonable price.
Players will be able to showcase the series in a mint condition of course, and each of them looks so fabulous in the pack. However, if you're buying an Overwatch gift for a younger player you should know that the ultimate series are simply awesome for role playing. 
If you or the person who you're choosing a gift for are not Funko Pop fans but you like collecting Overwatch-themed figures, this is the perfect opportunity for you to choose something new for your display. If you're not familiar with the Overwatch ultimate series, you can start by checking out the products we included on our list. There's Mercy and Pharah, Lúcio, Hanzo and Genji, and Reinhardt. 
The cool thing about this series from Blizzard and Hasbro is that the Overwatch figures are made of carbon and they are super detailed. When you have a closer look at the figures you can see the amazing carbon fibre detailed features of each figure and players will really be able to appreciate the artwork. 
Best Overwatch mug 2022
Would you like to have your favorite beverage in an Overwatch mug every day? How awesome does that sound? Or maybe you wish to buy an Overwatch mug for the friend or partner so they know you're thinking about them when they are at work? Even if you're buying a mug with your favorite character on it for yourself, the four best Overwatch mugs we recommended for our readers in 2022 are just awesome. 
There's a series of ceramic Overwatch mugs that come in different colors and feature the graphic silhouette of a different Overwatch character. Each of these mugs sports an inscription on the back of the mug that says something different according to their style. For example, the Reaper mug has the words " I work the graveyard shift", Mercy's says "The doctor is in" and so on. It's a really unique selection that is worth your attention. And it was recommended to us by a certified barista - they know the best way to have your coffee and tea. 
You can also choose between a mug with the Overwatch logo - a classic black mug with an orange inside, or a white mug with the most popular Overwatch characters on it (also orange inside). The final item in our selection is a black mug with the D.Va bunny on it. So cute!
How did we come up with this list?
Our team of gaming enthusiasts went through every single Overwatch-themed product we could find on Amazon, Walmart, and Etsy. We divided the products into several categories for the convenience of our readers - it's not easy to decide when you don't have the full picture. 
Reading the reviews for every single item gave us the advantage of knowing what customers thought about each item so we could make up our mind whether to include it or not.
Unlike many articles with gaming gifts, we selected only Overwatch-related items which is one of the things that makes our lists of items unique. The final list of products includes only the items we found to be the most desirable, with the best prices and reviews, as well as some innovative items that we found simply irresistible.
Wrap up
What a collection of the best Overwatch gifts 2022 that was! We selected the best items which were only Overwatch-related and we hope you enjoyed our list of products. The Overwatch fan in your life will definitely be happy with your gift for them - an Overwatch Funko Pop or an Overwatch shirt, anything wearable. Accessories are so important, aren't they? Show up in your office with the best Overwatch mug and feel the love from the person who gave it to you every time you get a coffee. 
If you're looking for an Overwatch toy, then have a look at the Funko Pops or the carbon fibre Ultimate series. Our list includes a quality selection of the best Overwatch Funko Pops and the carbon Overwatch figures. Have fun choosing the best Overwatch gifts 2022. 
Visit TechACake.com for more awesome gaming gifts every week! 
User-generated content
We'd like to give a huge thanks to the people who helped us select the best Overwatch gifts 2022. We included the best pitches in this article. Here's the list of websites they pitched from: