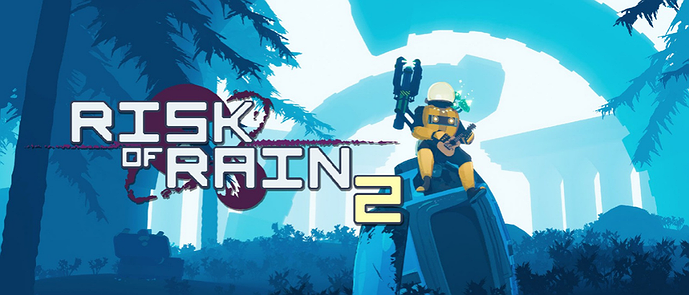 Risk of Rain 2 characters [how to unlock each character]
Last updated: December 30, 2020

Featured image © Nintendo Switch
There's a world where you can find 3D printers lying on the ground practically anywhere. Where the bosses are a cool blend between robots and animals (think horns or tentacles… on a robot body!). And where you can give game money to an altar with a 50/50 chance to win an object for your collection. 
Welcome to Risk of Rain 2, a 3D third-person shooter game set in a sci-fi environment. The plot basically concentrates on killing waves of enemies and various bosses. (There's a boss in the form of a walking tea kettle made of clay - Clay Dunstrider. How cool is that!)
Today, we here at TechACake.com decided to share our experience and thoughts on the existing Risk of Rain 2 characters. What are the best characters in the game? What are the best and worst features of each character? How to unlock a character? 
In this short article we'll share with you: 
A short description of each character 
Helpful links to provide you with more information 
An extensive list of FAQ with the hottest questions about the game so far
The official release of Risk of Rain 2 took place in August 2020. Fresh out of the oven, there were 71,000 Risk of Rain 2 players in the first month of the official release. All of those players started the game with the same character, a.k.a. survivors in the game. Let's dive in and discover more.
Risk of Rain 2 characters
Here comes the time to say that the game is addictive and one can pull an all-nighter in the game easily. However, there's a steep learning curve when it comes to items and equipment, meaning if you're just starting it will take you some time to get to know what each object can do. The same applies to the survivors — keep reading so you get a first impression on what you can expect of each character and how to unlock the one you have set your eyes on. 
One of the curious things about the game is how every Risk of Rain 2 character unlocks. It's a challenging task. You need to collect various items to unlock each of the ten available characters and rescue some of the playable characters from other entities. Not such a difficult task when you have all the information you need, though! If you need more information on how to unlock game characters see the FAQ section down below. 
Now, we get started with: 
Commando: the basic character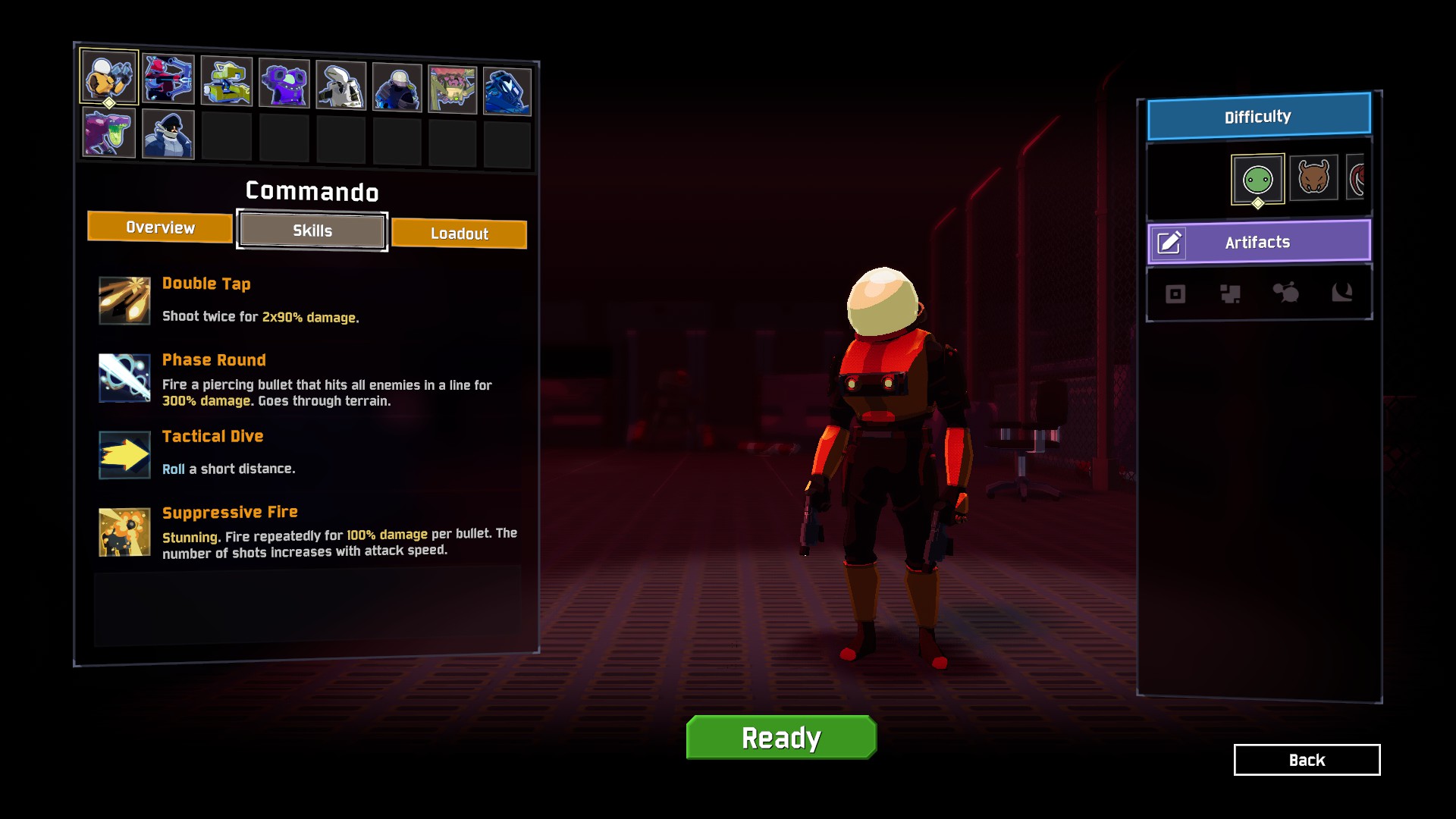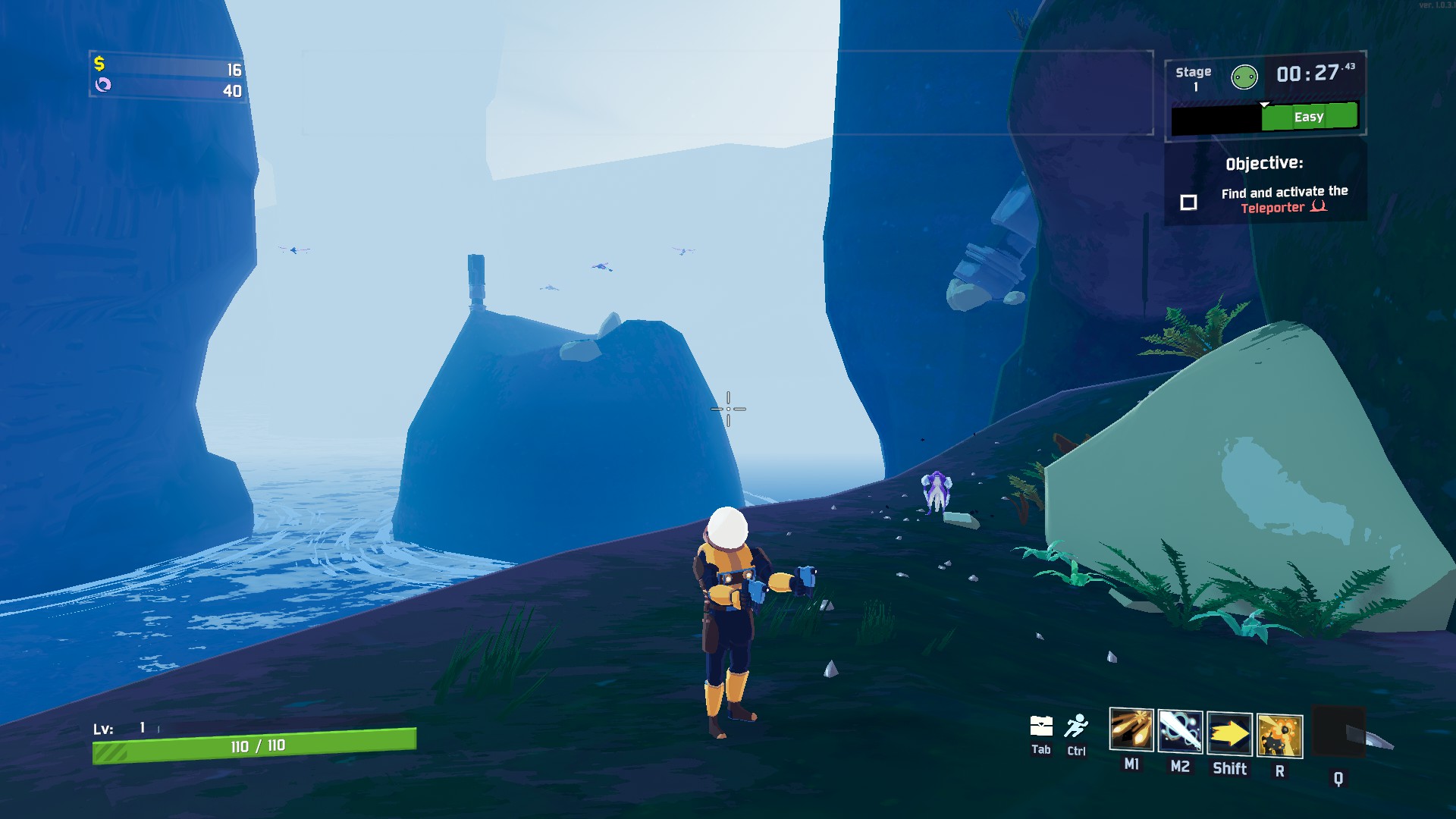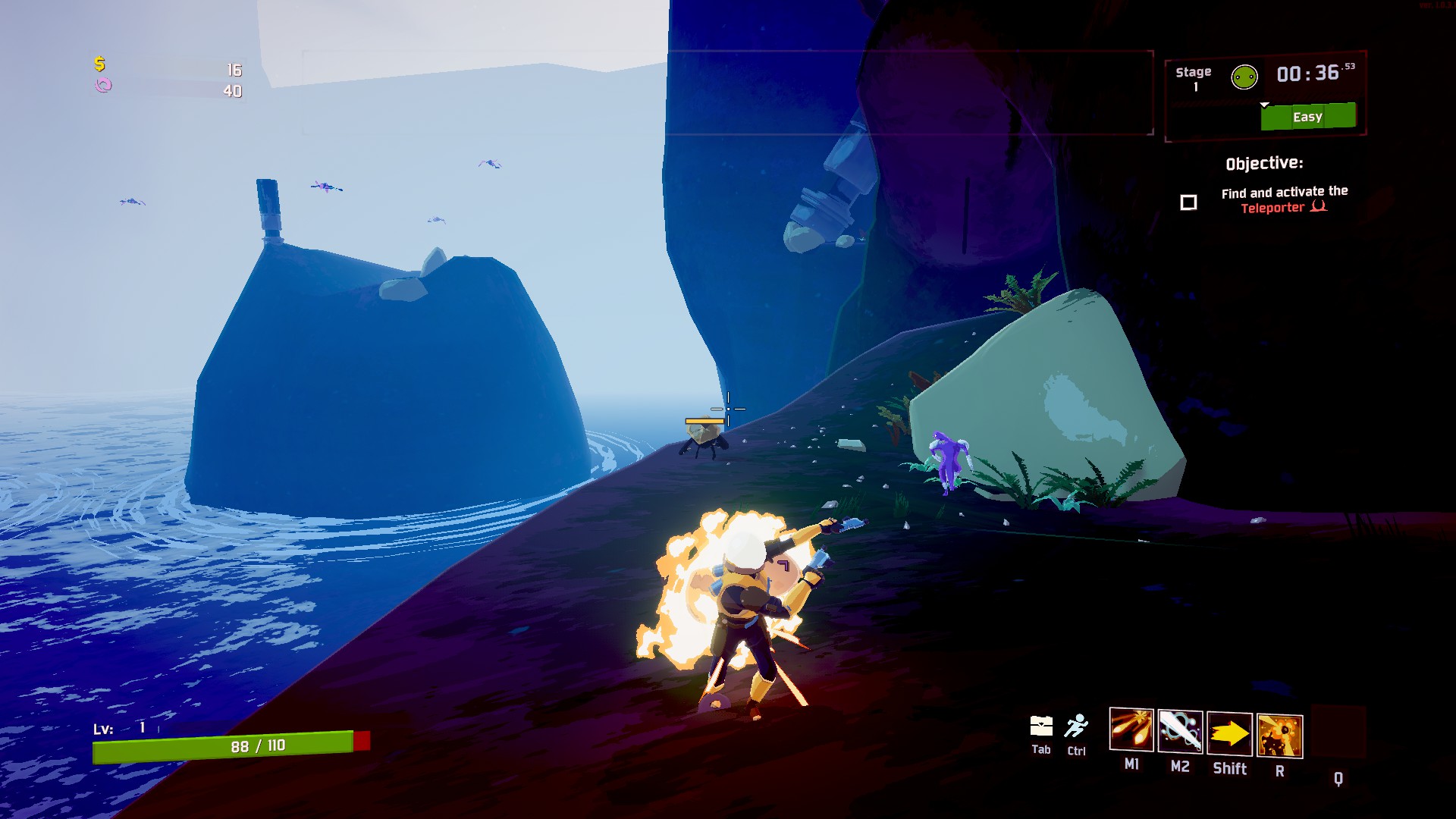 Commando is the first character that you get when you start the game - the only one that's unlocked for you. (It was one of the original characters in the first Risk of Rain.) This survivor comes with two pistols, a fairly good mobility, and four basic moves. Stunning multiple enemies is no issue for Commando. The fact that he is the noob-friendly character every gamer starts with doesn't mean that he is the weakest. 
Huntress: fast but not strong enough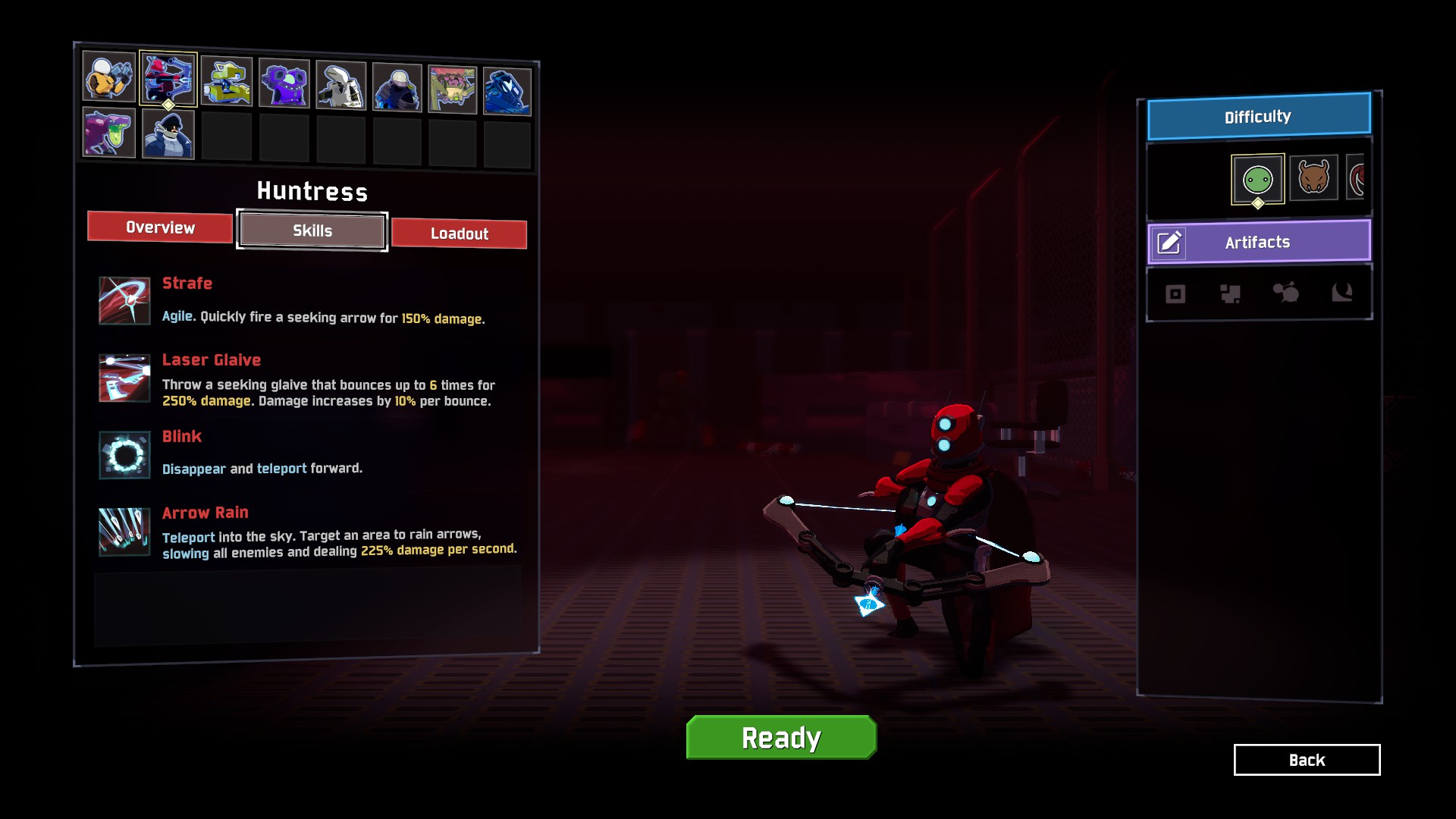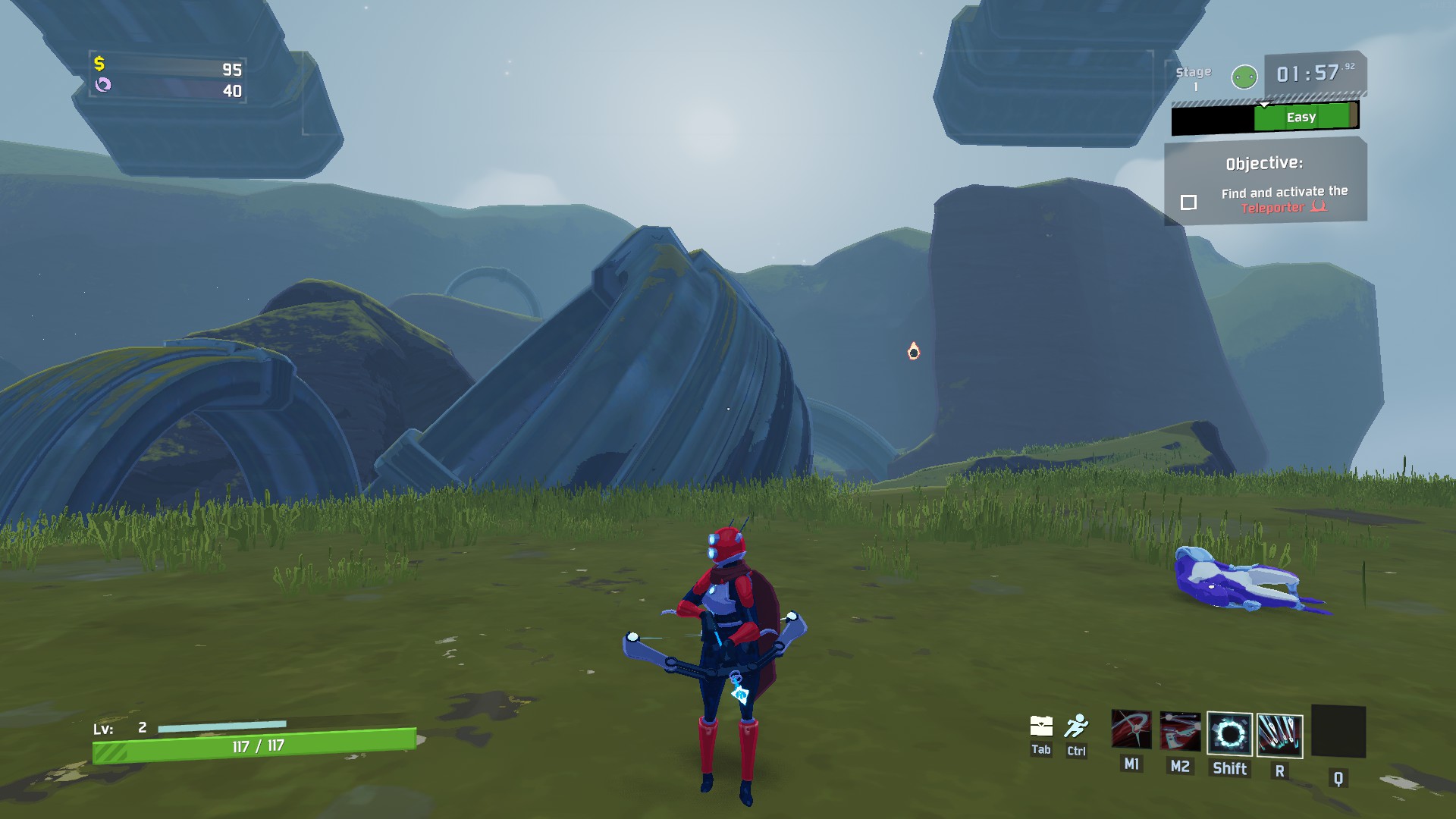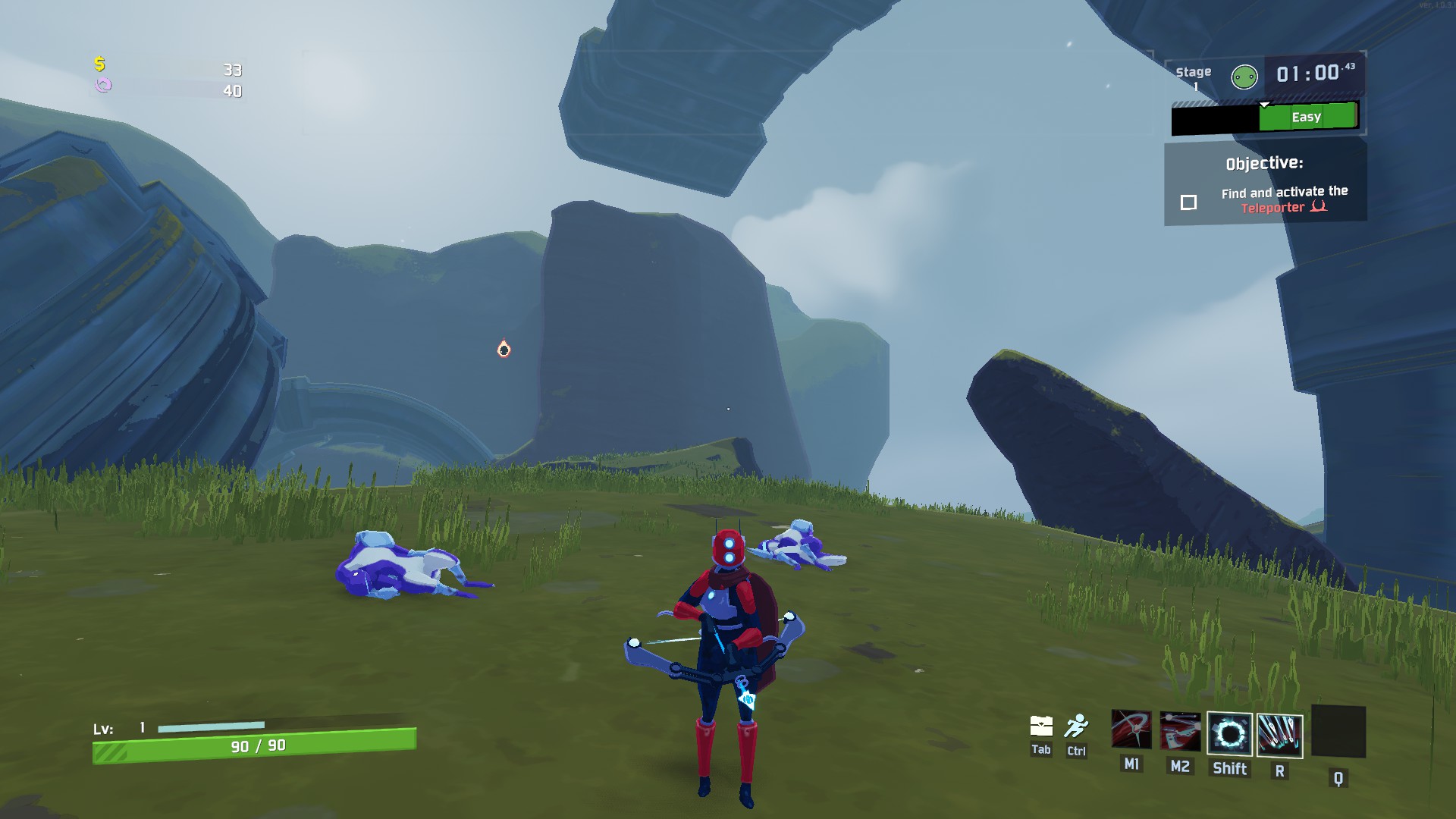 Huntress is one of the fastest survivors in Risk of Rain 2. Her mobility is the main reason many gamers choose her as their favorite game character. She comes with some powerful weapons which combined with teleporting skills is pretty useful. However, my overall opinion of her is that she is not tough enough and you can die pretty early in the game with that survivor. 
MUL-T: the cool robot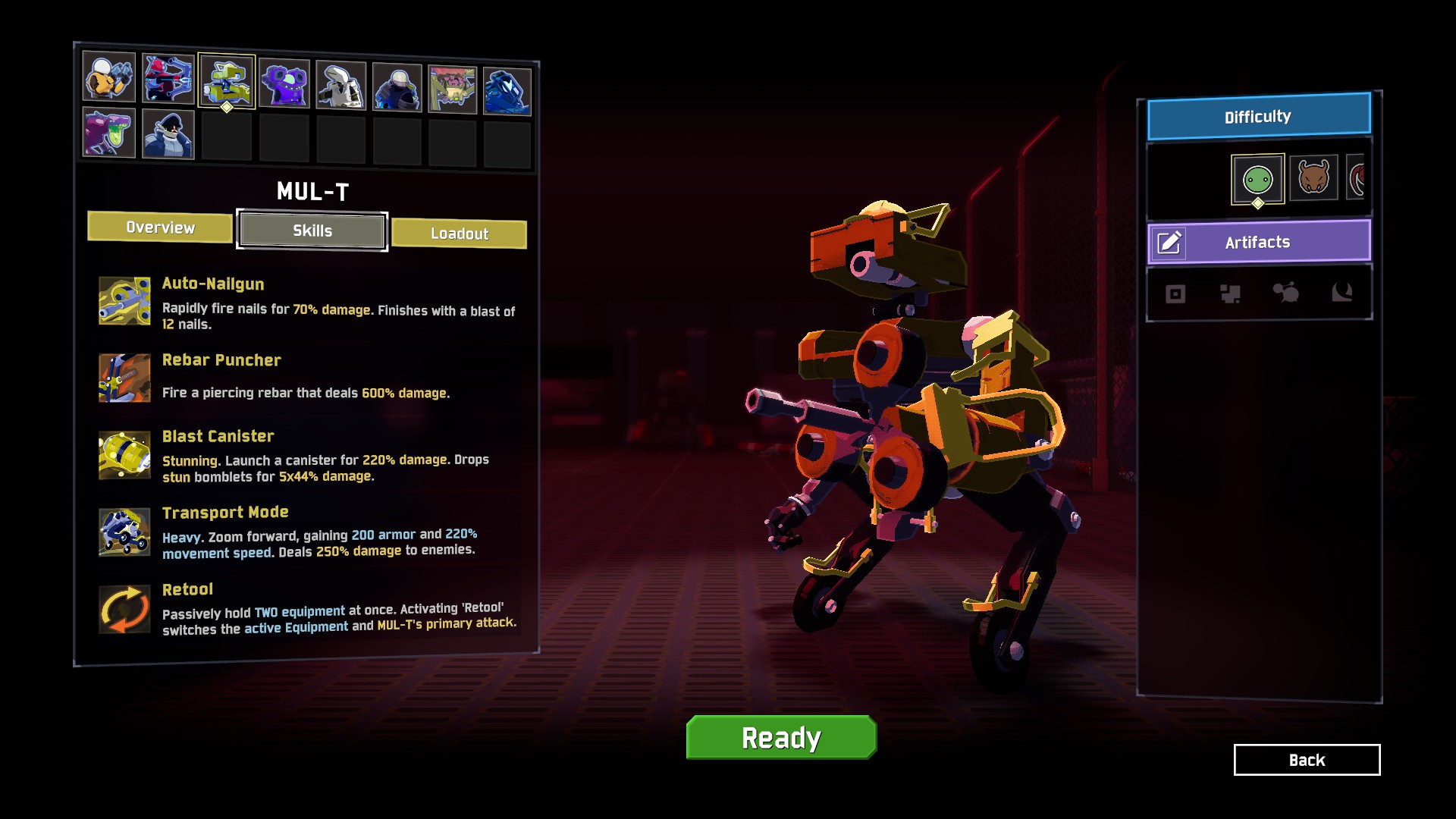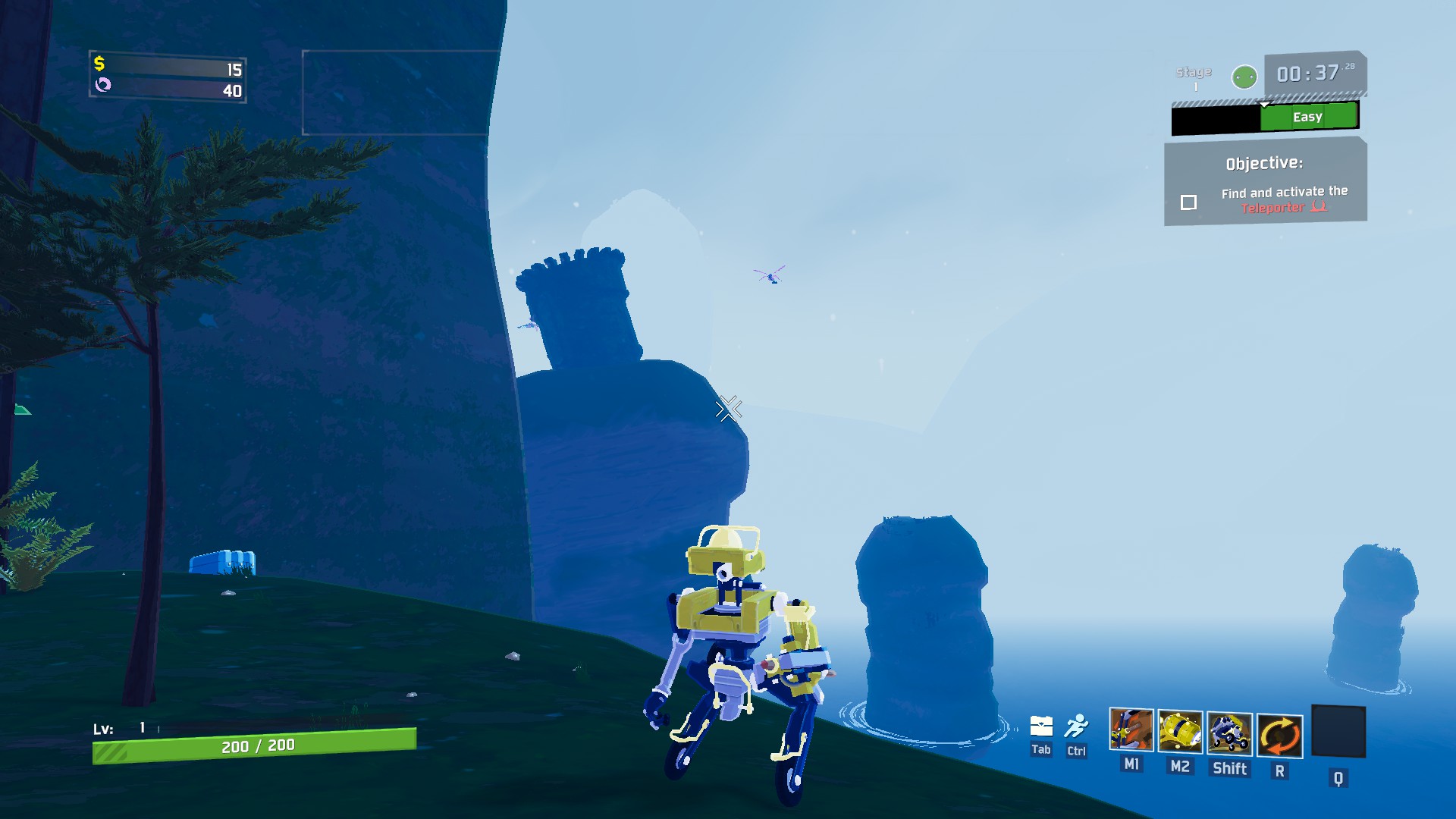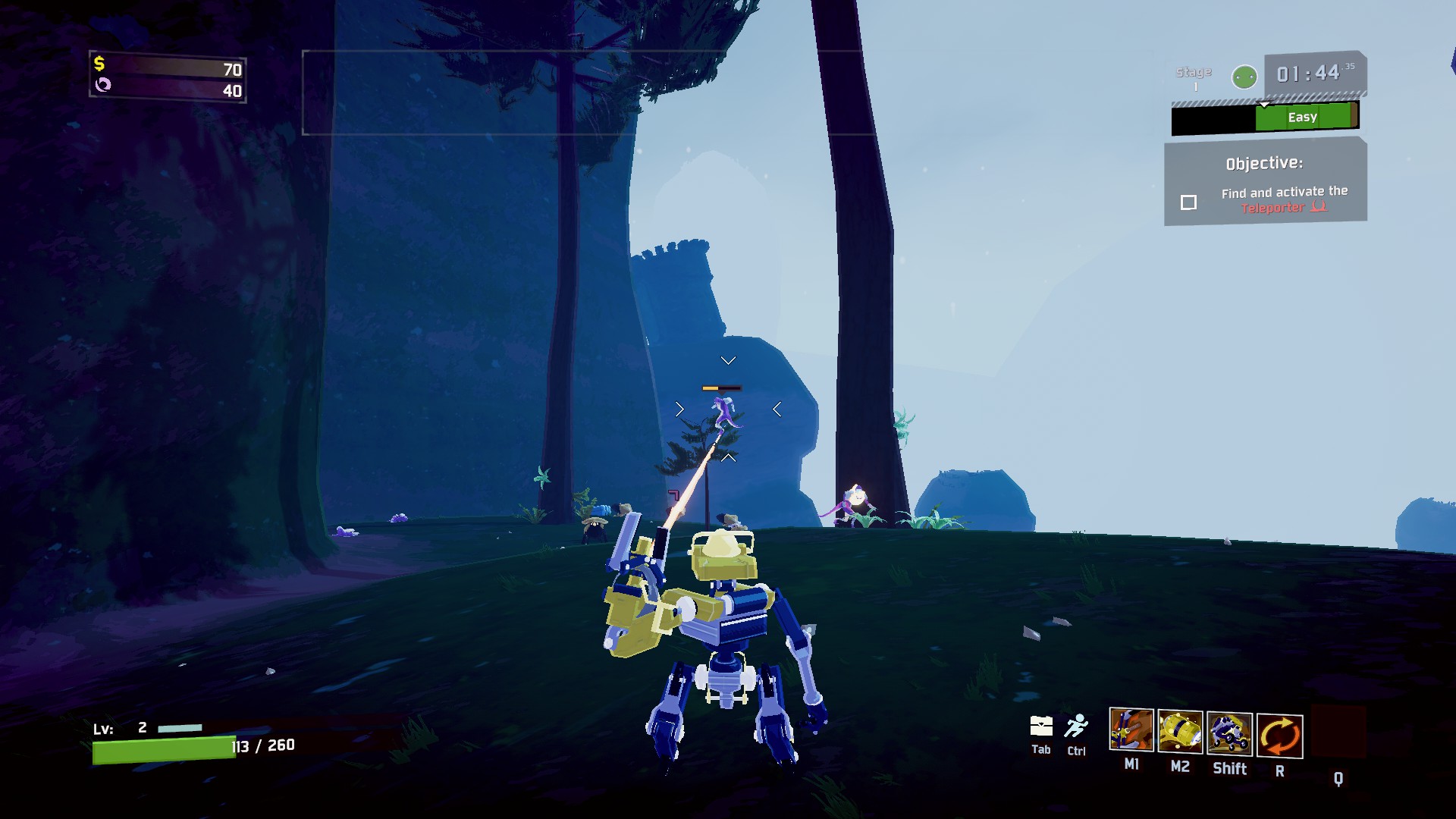 Personally, my favorite character is MUL-T. There are three features I love about it. First, it has one more slot for additional equipment (a feature that no other character possesses). Second, there are different shooting modes that have proven to be pretty convenient. And third, if you press the Shift button, you activate a fast forward movement. That has saved my life on countless occasions. 
Engineer: a tough cookie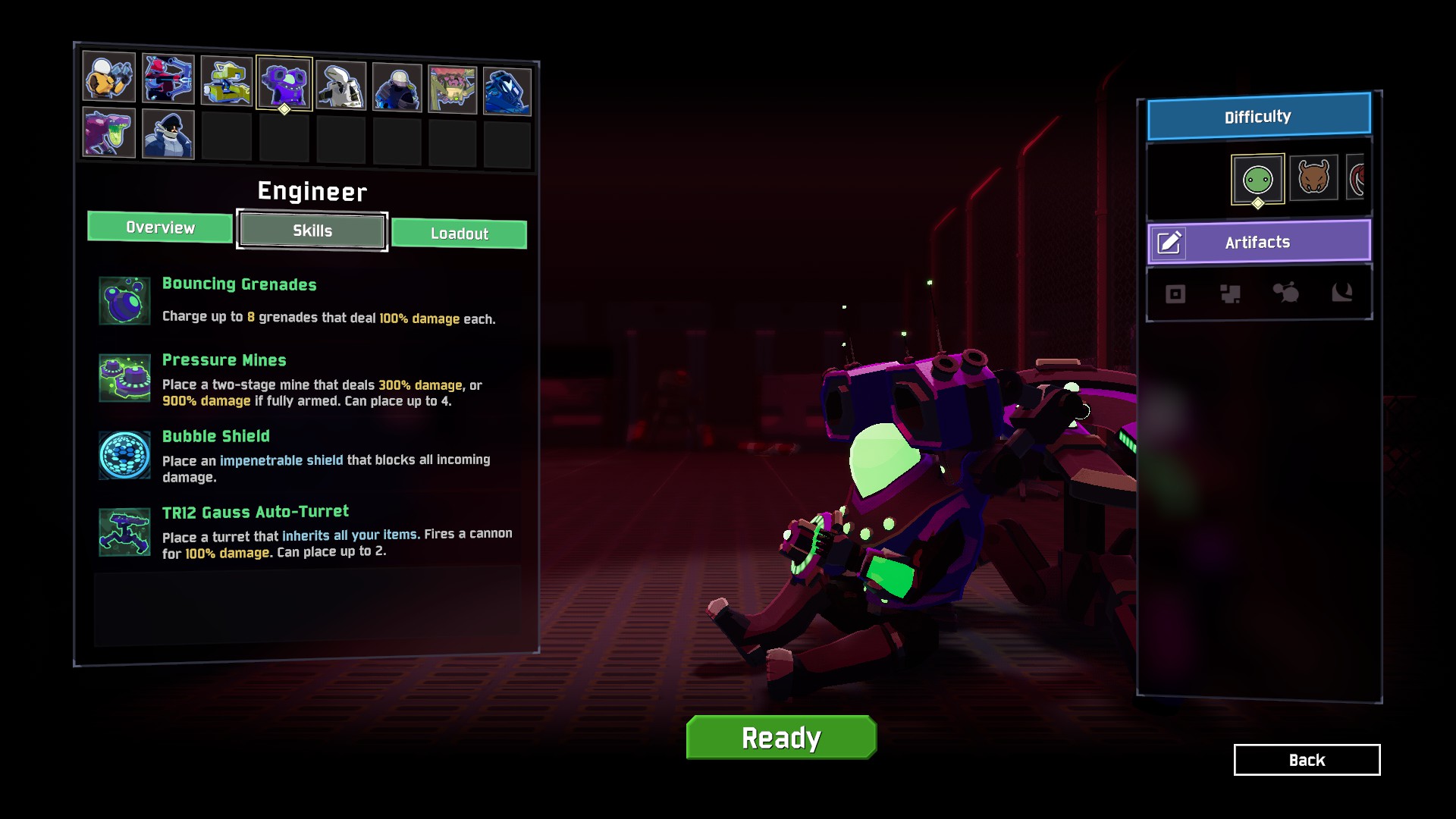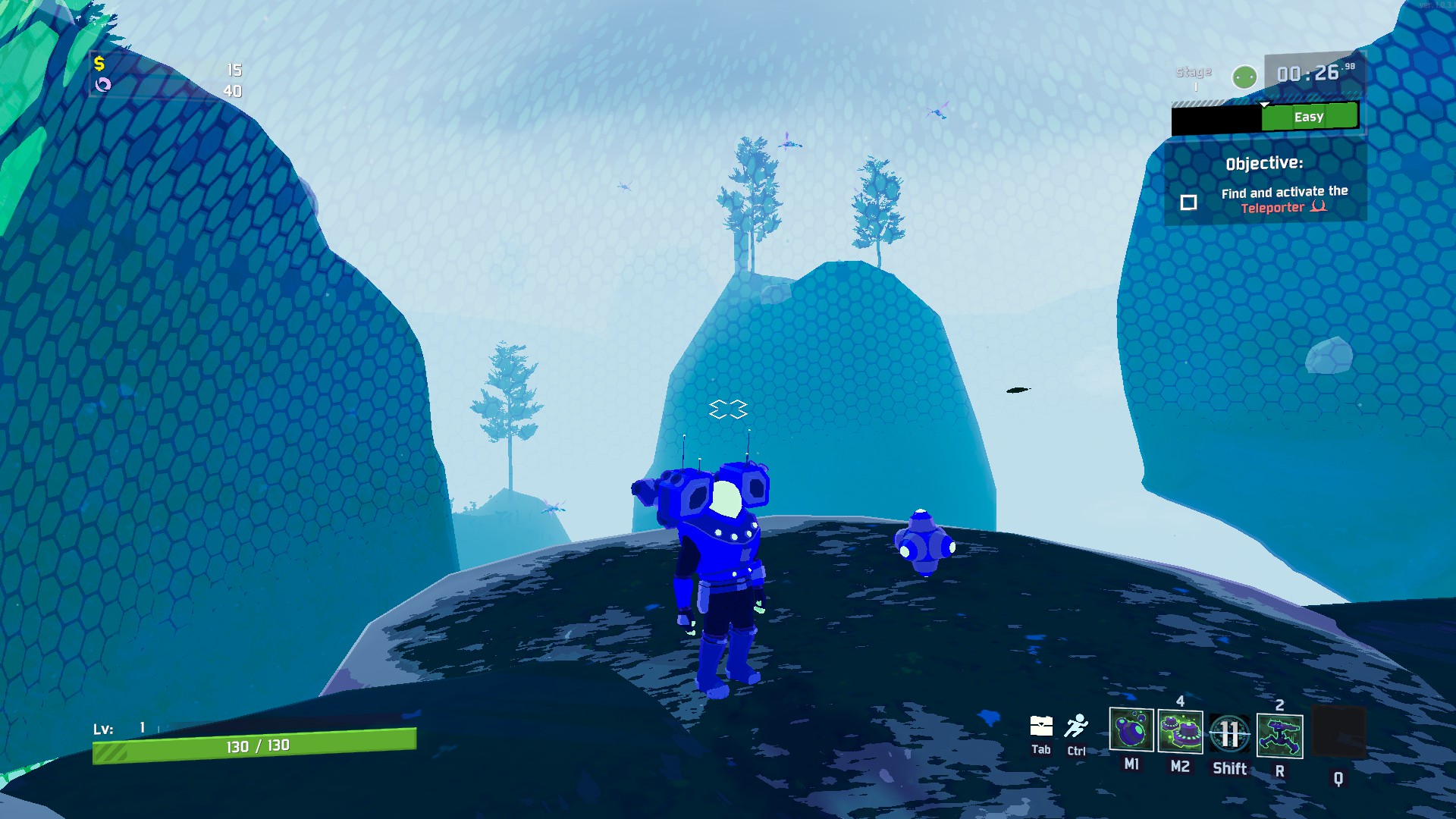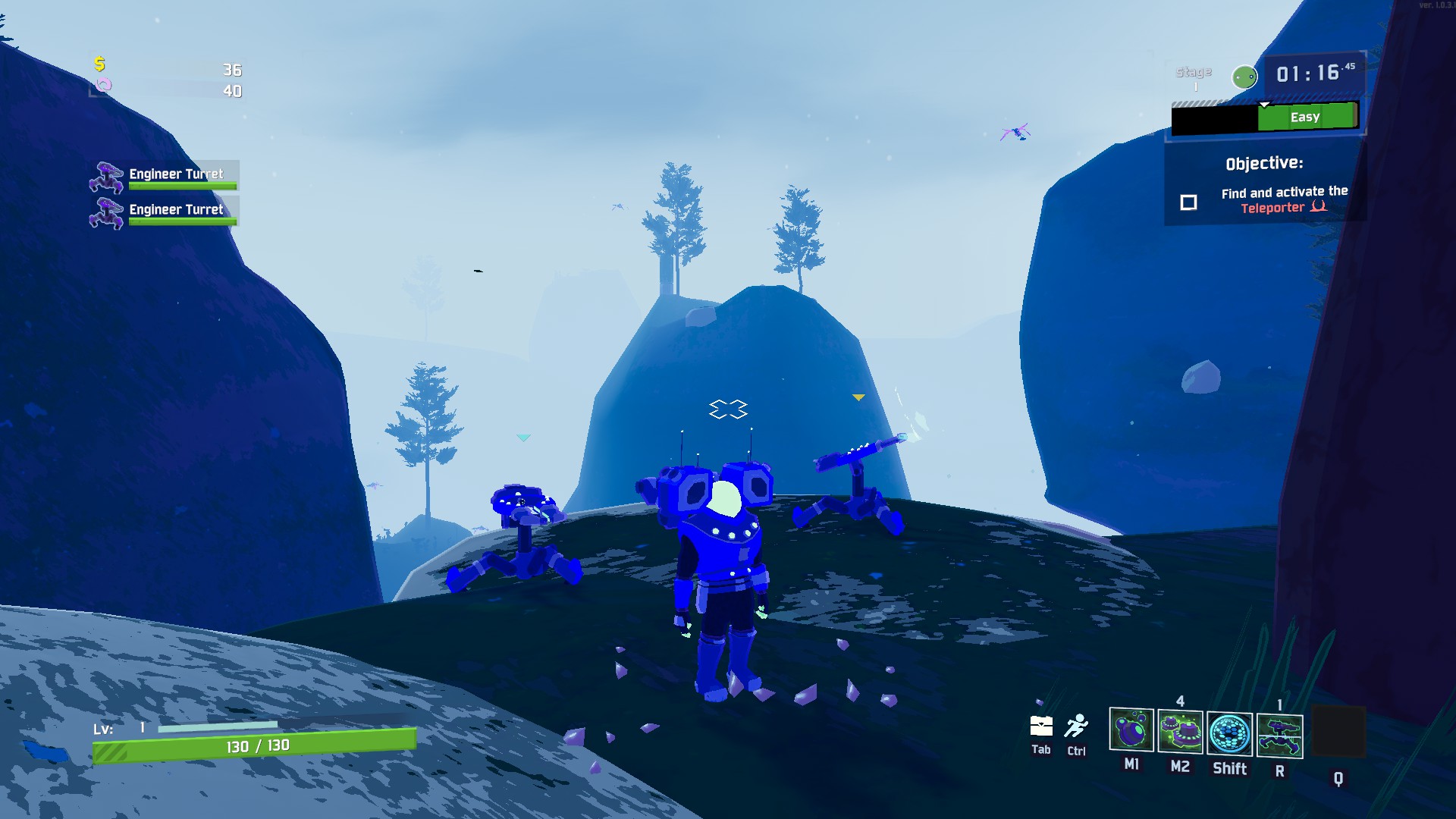 Powerful survivor, can put turrets and land mines which make damage for him. The Engineer is also a pretty tough character, surviving easily in comparison with other characters. (It often happens that if you have an Engineer in your squad, at some point all the other characters die while the Engineer keeps fighting.) He gets the protection of his sphere and overall, he's pretty hard to kill. However, some gamers say that this ability to survive easily makes gamers themselves lazy and unappreciative to other characters which will teach you how to play the game better. That's why the Engineer is not recommended for noobs. 
Artificer: the girl in the air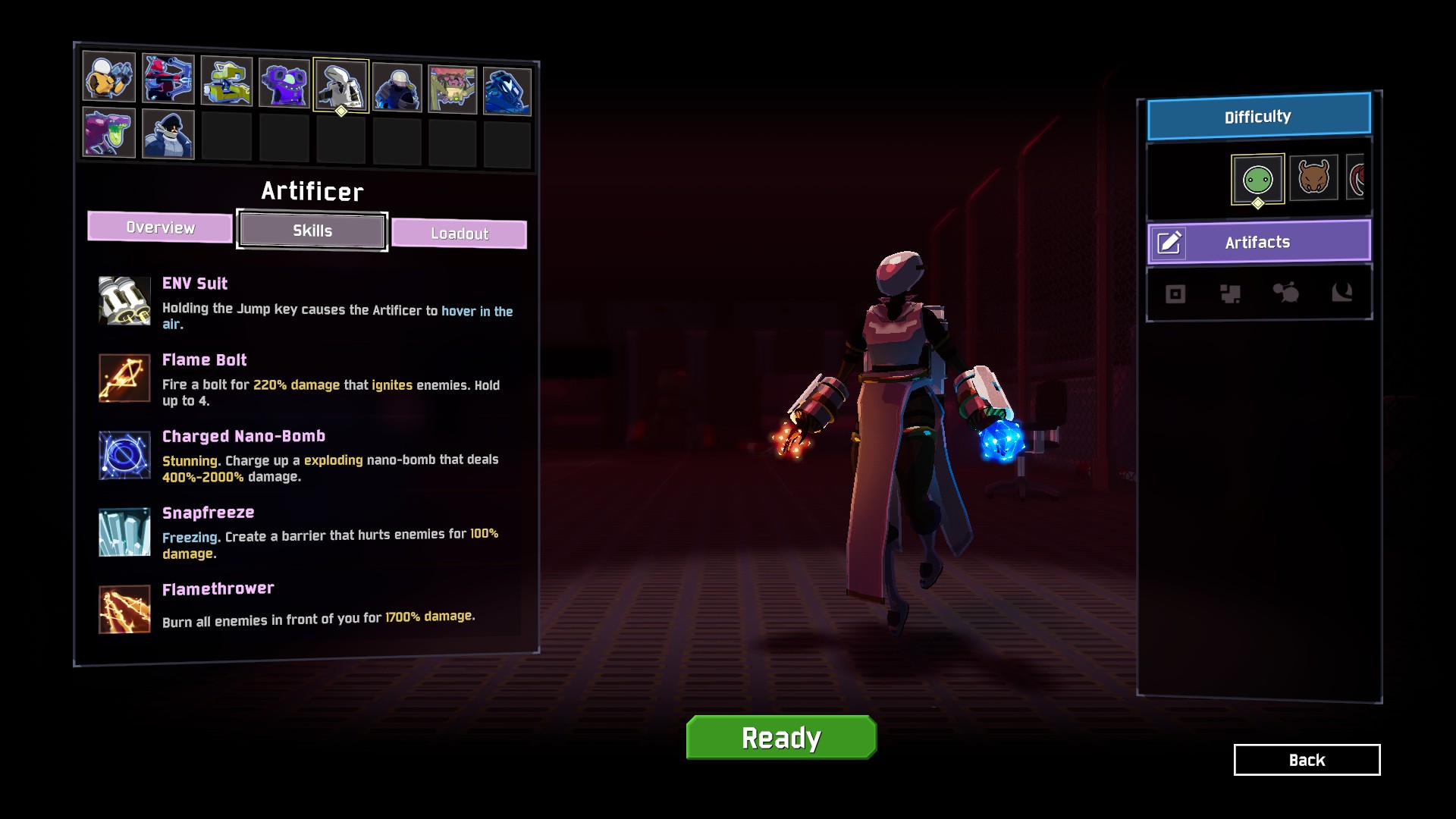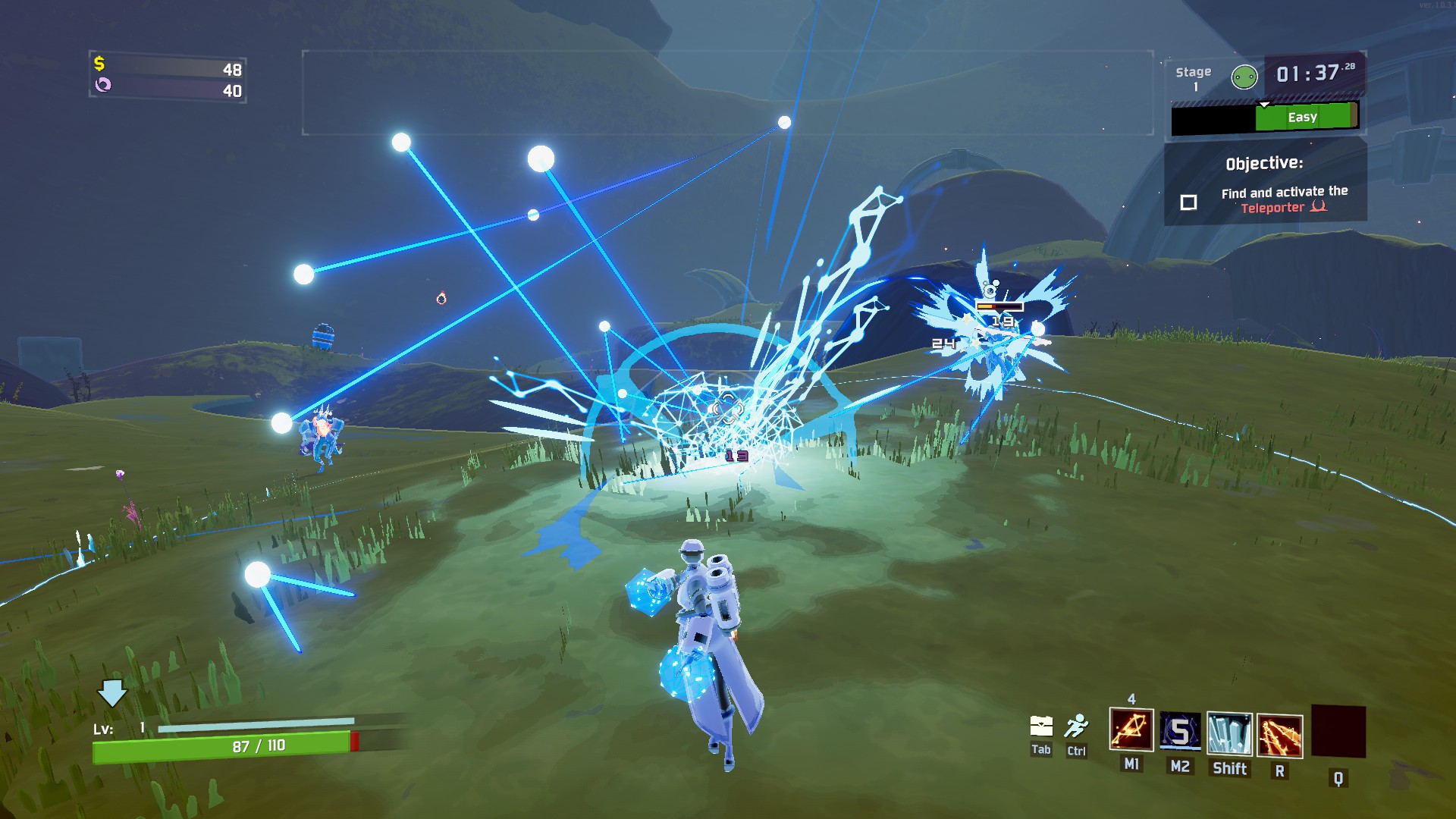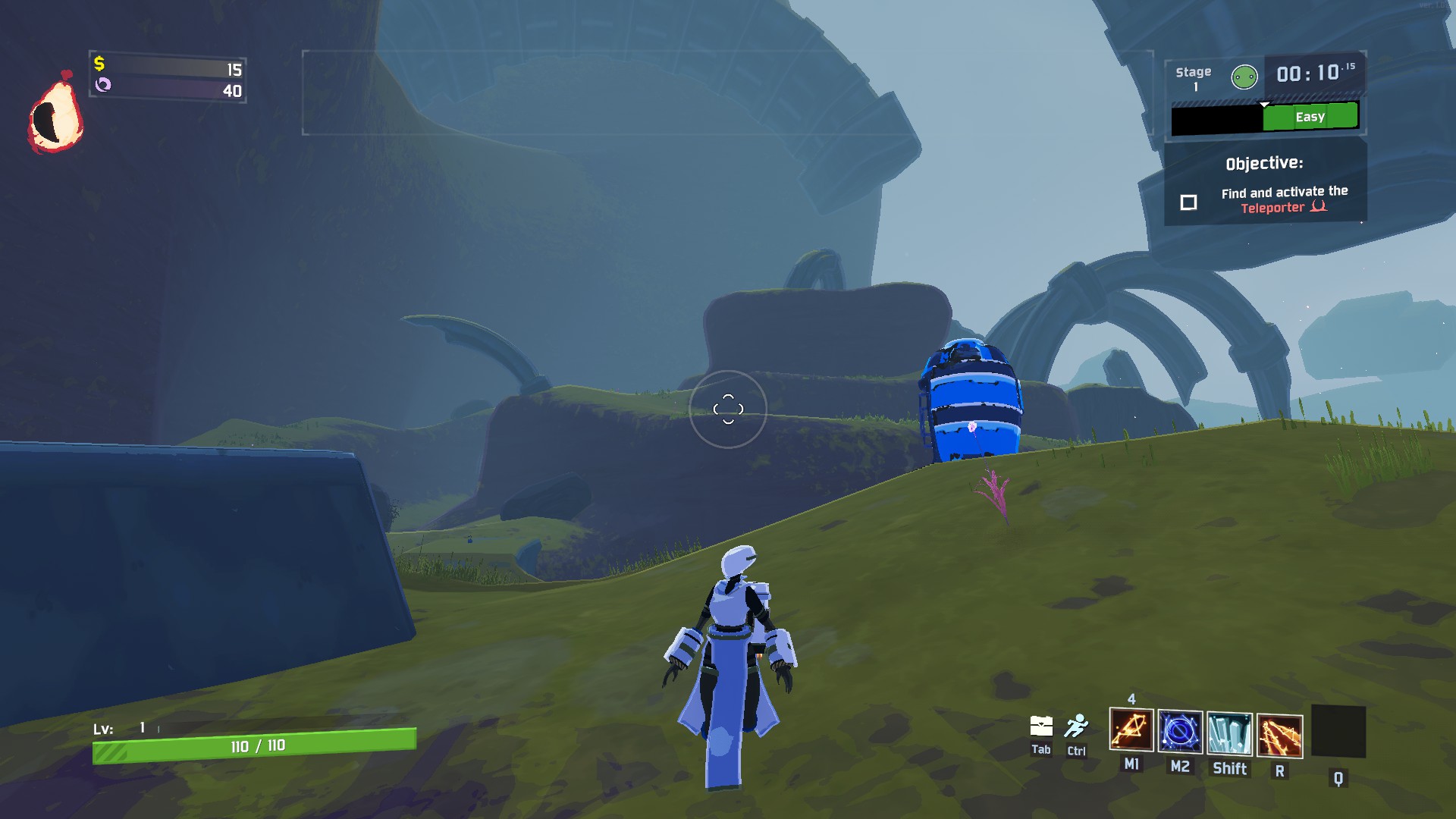 The Artificer is one of the least popular Risk of Rain 2 survivors. She can jump pretty high and hover in the air, which can be useful if you want to avoid fall damage but in reality gamers don't use the hovering that much. The Artificer has a pretty cool freezing weapon (Snapfreeze) that I used a lot during the gameplay. 
Mercenary: the samurai survivor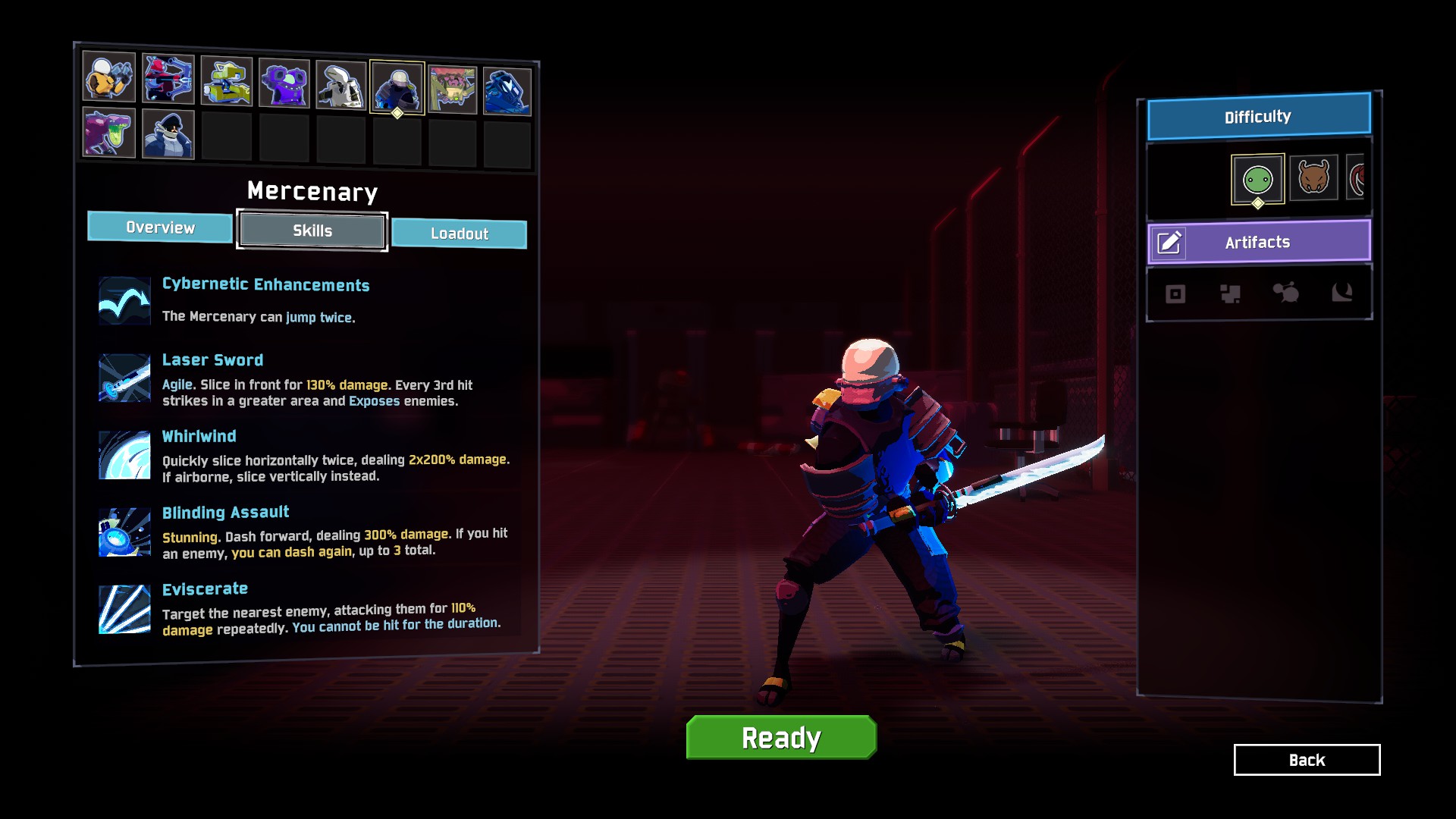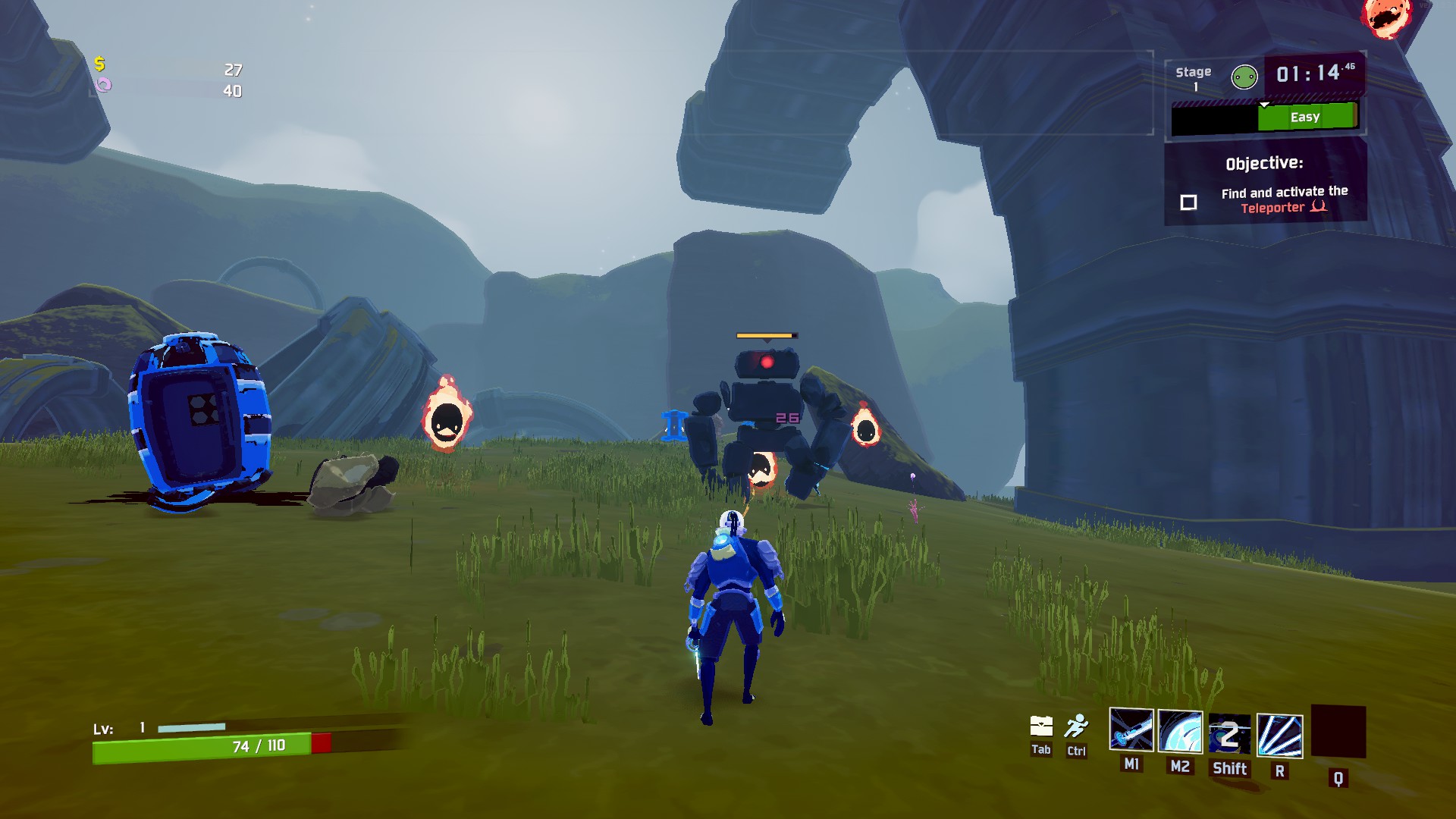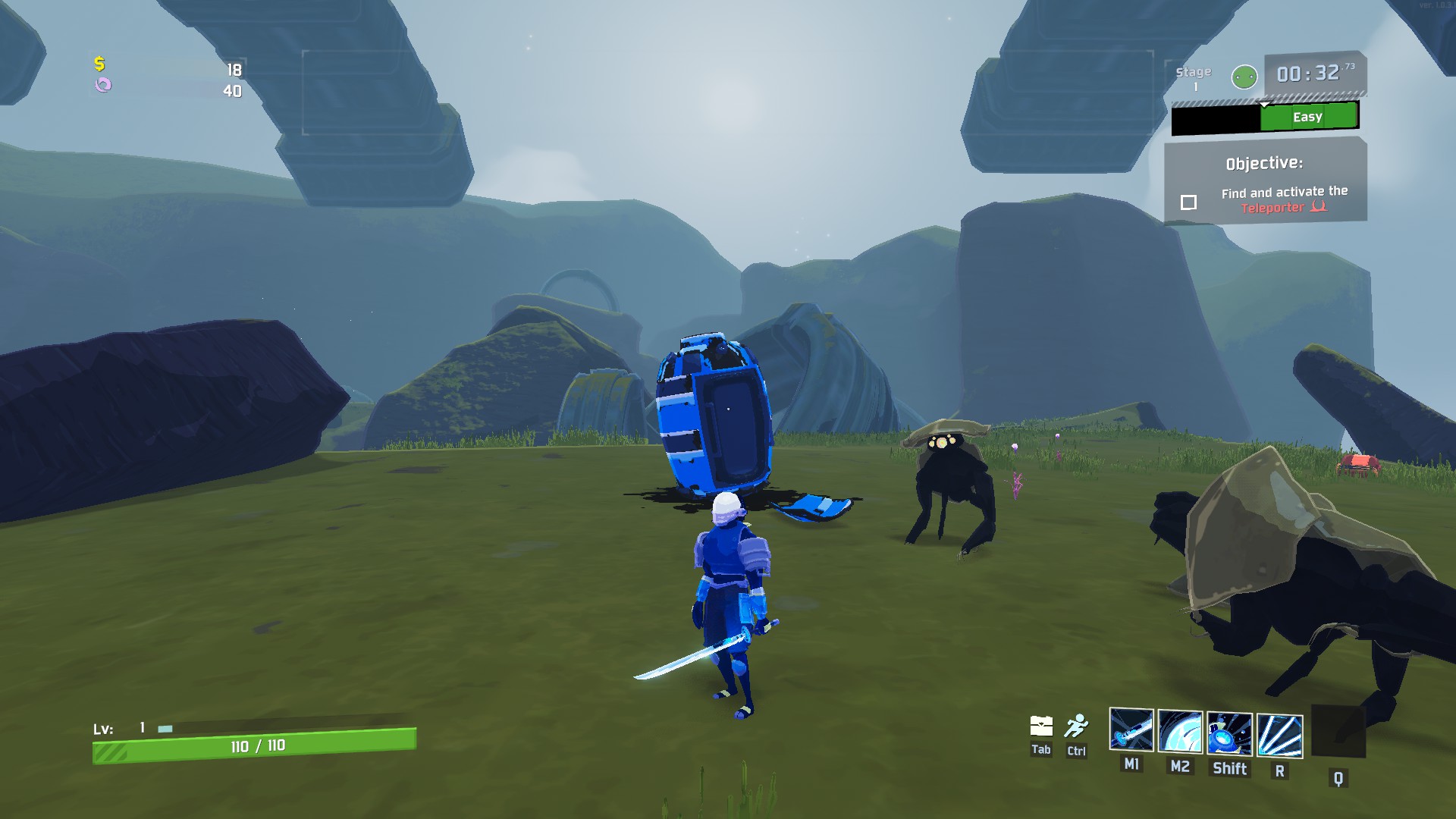 It takes a lot of effort to unlock the Mercenary. More than the other characters. It was a character in the old Risk of Rain (as well as Commando). However, it's one of the best Risk of Rain 2 characters, it comes with a double jump, it's hard to kill and it's basically perfect in the earlier stages of the game. The Mercenary possesses only his katana sword and doesn't have any long range weapons which makes him vulnerable. In a fight with the final boss Mithrix, the Mercenary dies almost immediately. 
REX: a jumping Plantera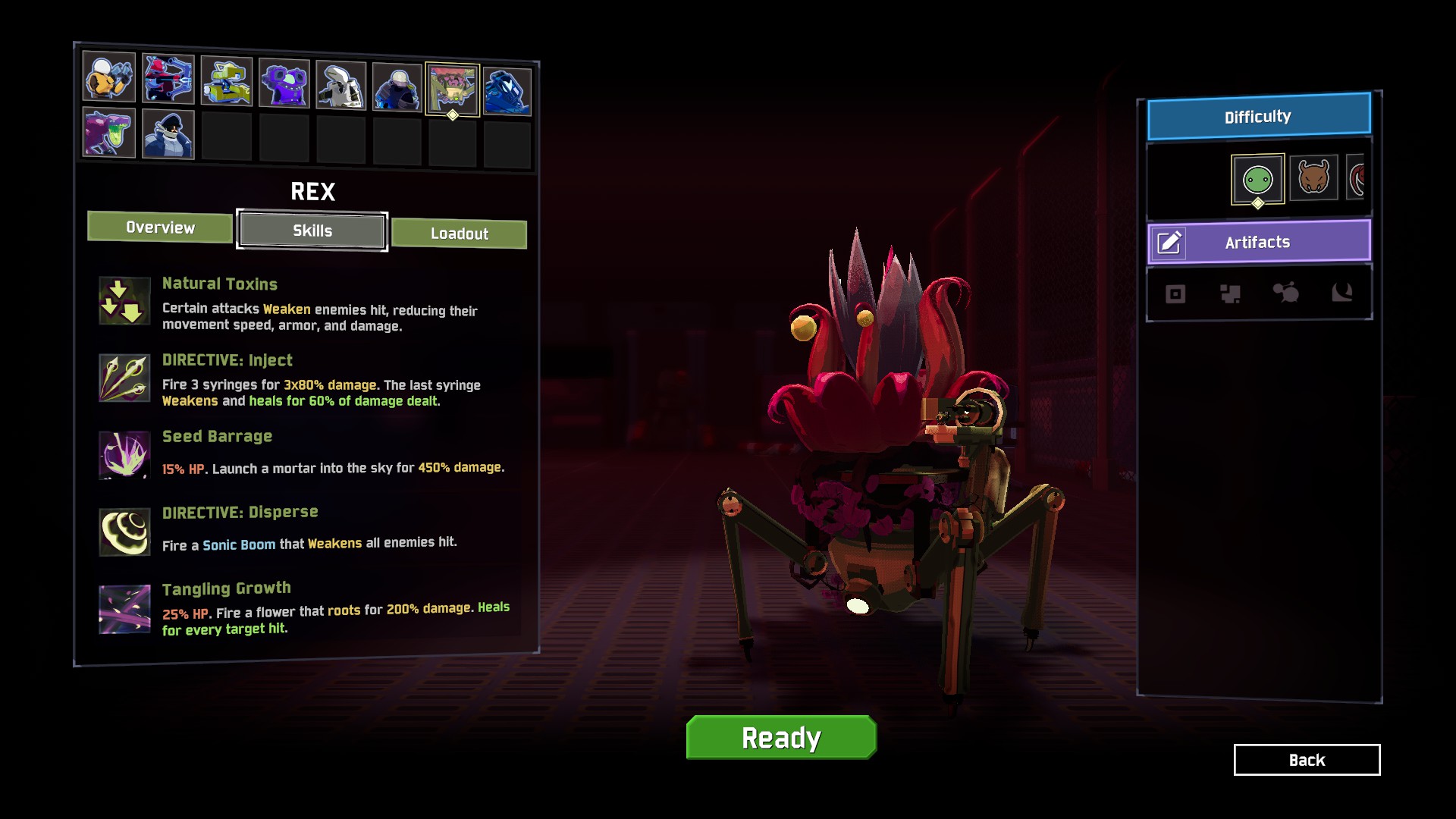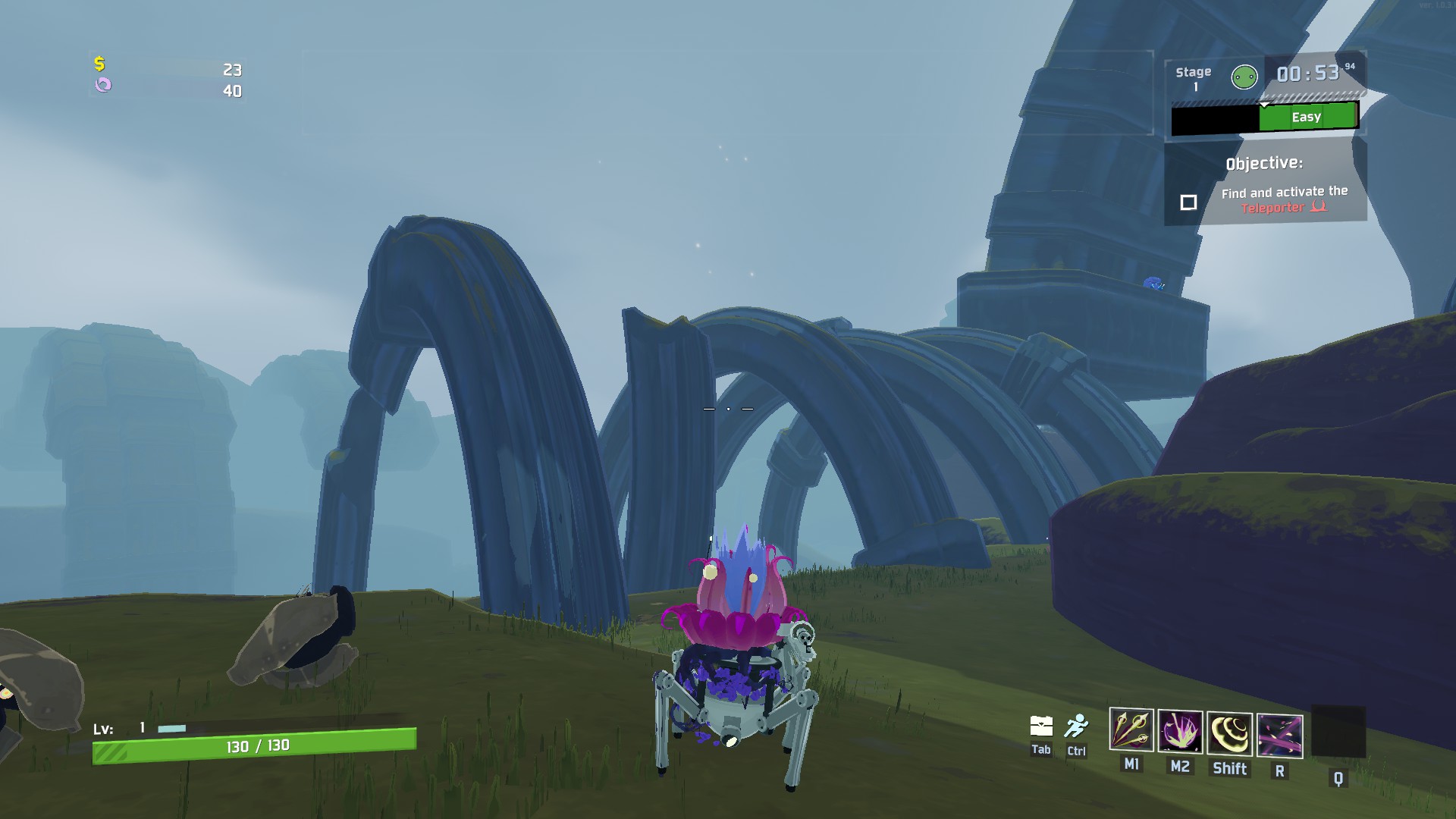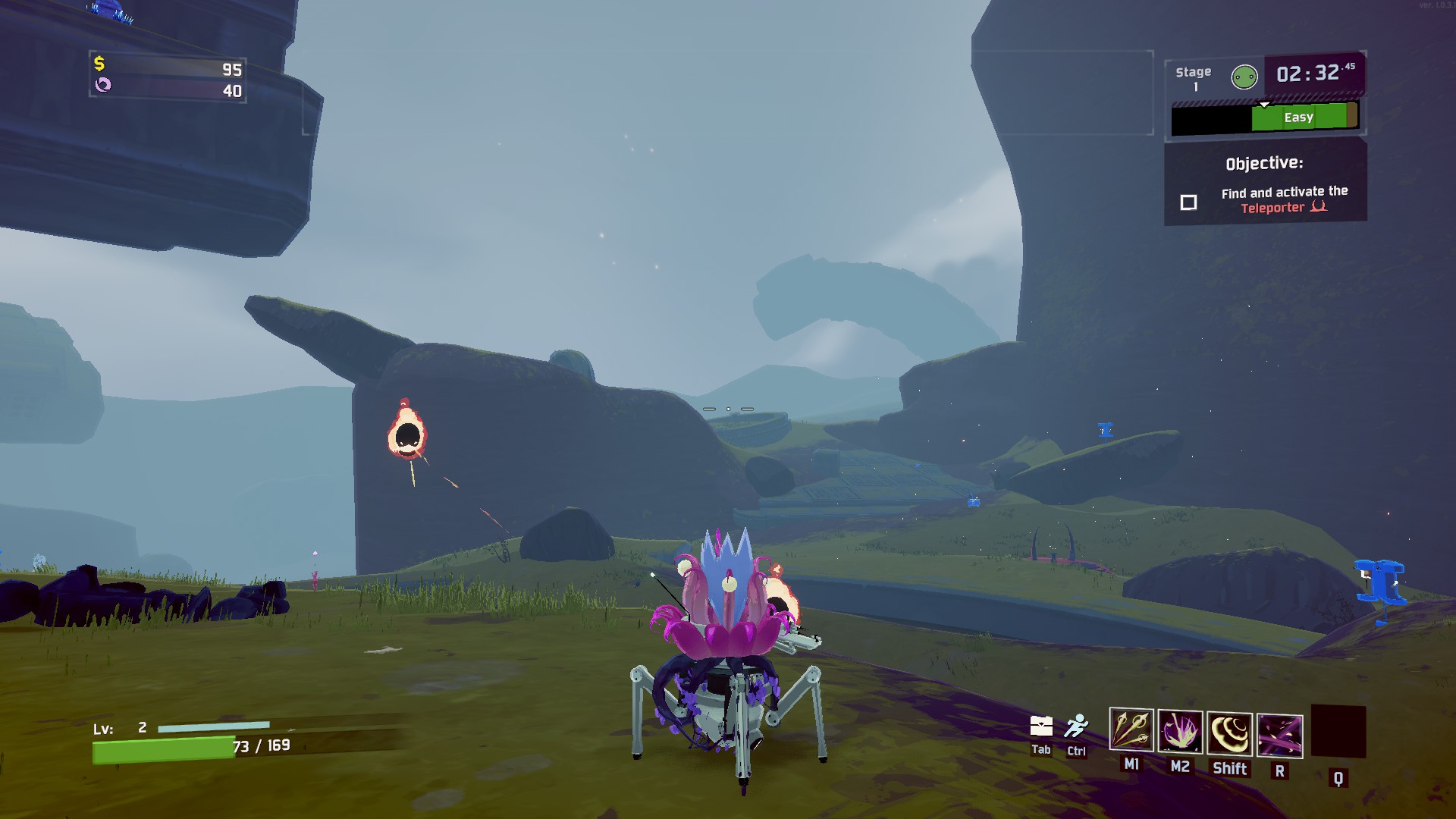 (For those who are wondering what Plantera is, this is one of the bosses in Terraria, basically a pink rose that's really mean. Are you a Terraria enthusiast? Check out the latest Terraria statistics 2021- they are an eye-opener.)
In Risk of Rain 2, REX is a cute jumping robot and it's a fun survivor to play with. After it lands on its robot feet it sort of dives into the ground and can move quickly forward, thus avoiding some damage done from its enemies. The character comes with built-in healing and the weird thing is that when it charges it actually loses some health points. 
Loader: a very strong robot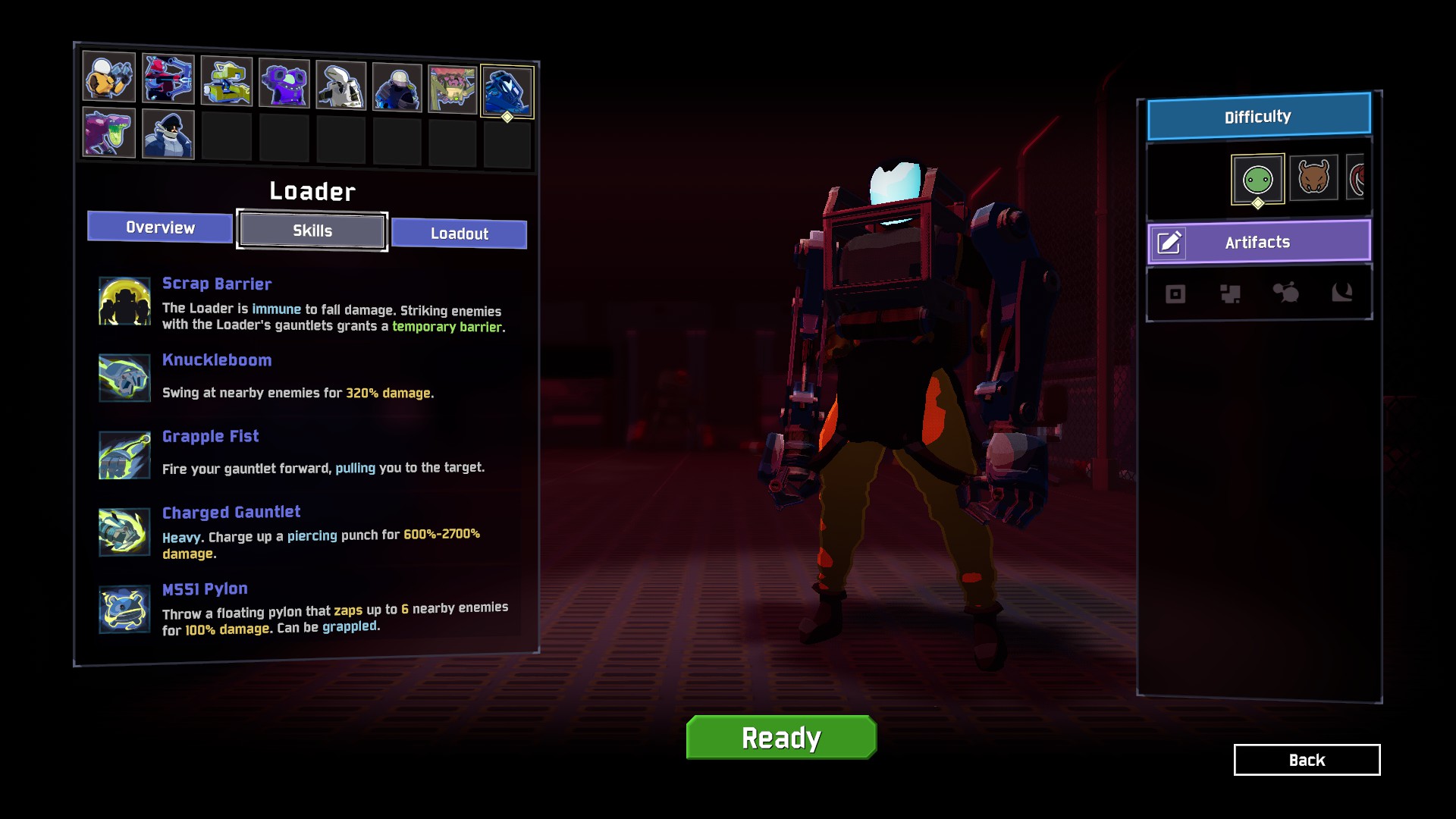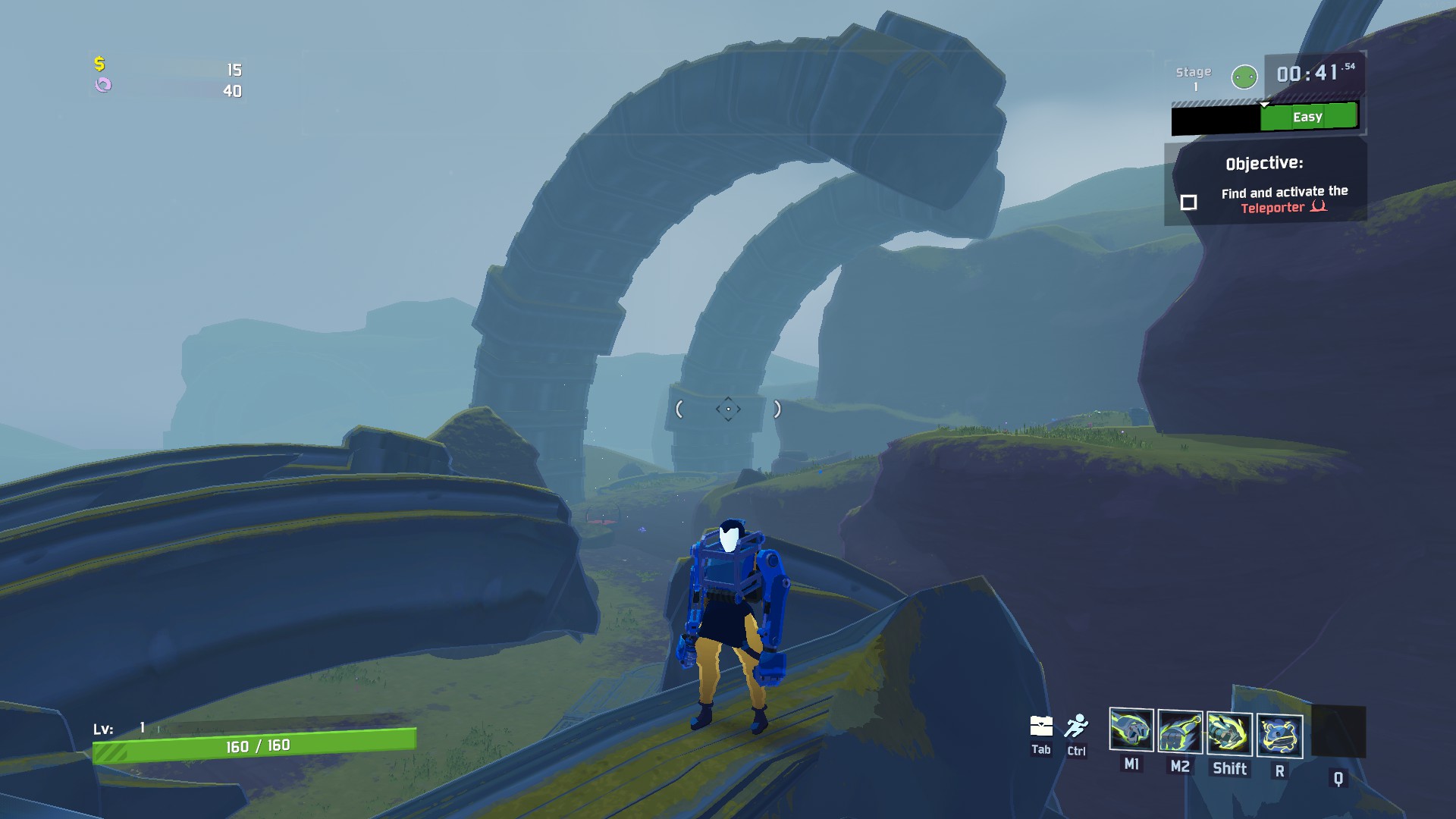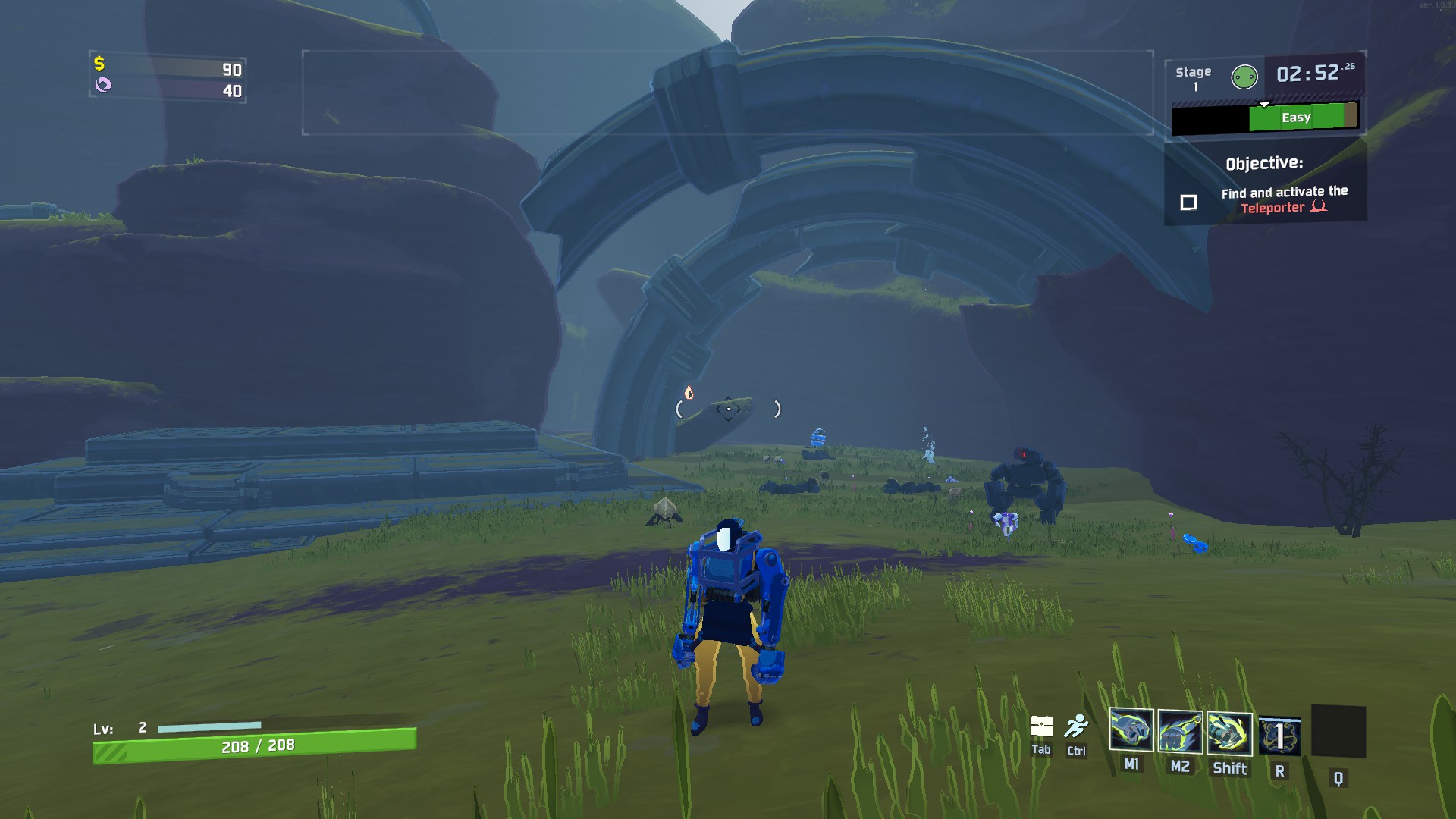 The Loader is a robot survivor girl with very enlarged hands that serve her pretty well on a short distance. It's one of the characters in the game with the highest Health but very limited abilities. Not a very gracious character, but it does move fast forward and can make a lot of damage with its fists. Not to mention that it takes no fall damage whatsoever. 
Acrid: the toxic lizard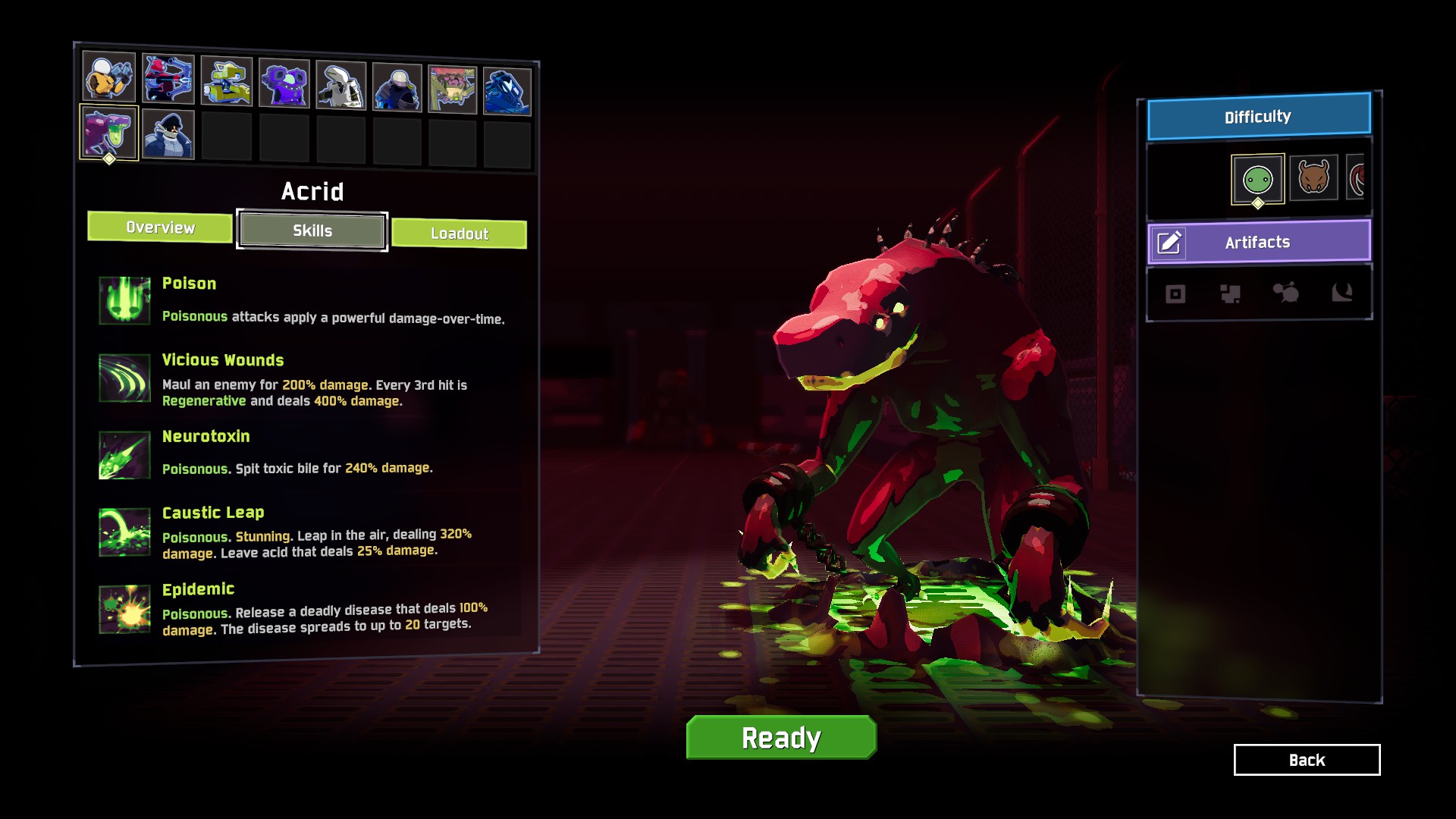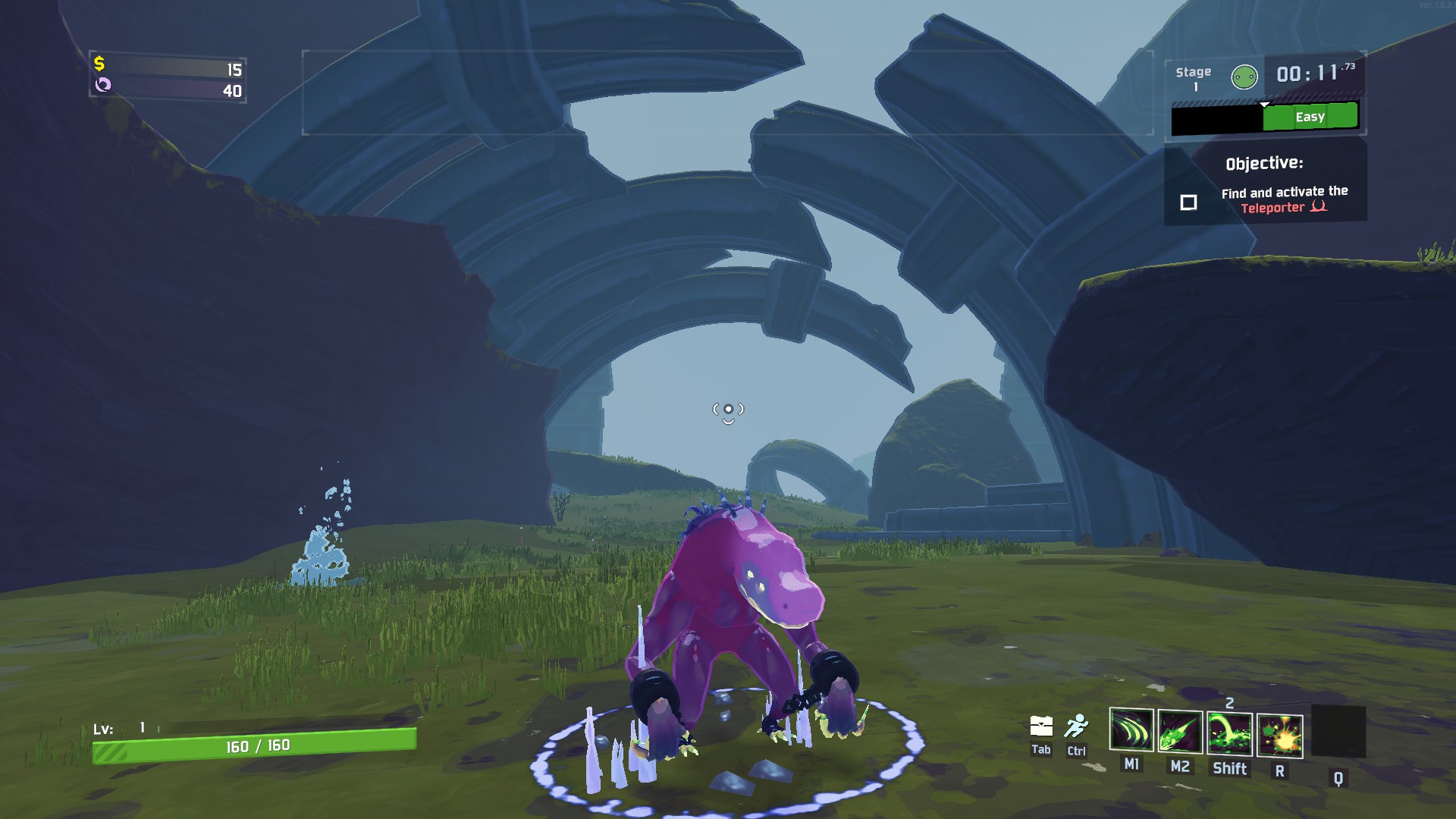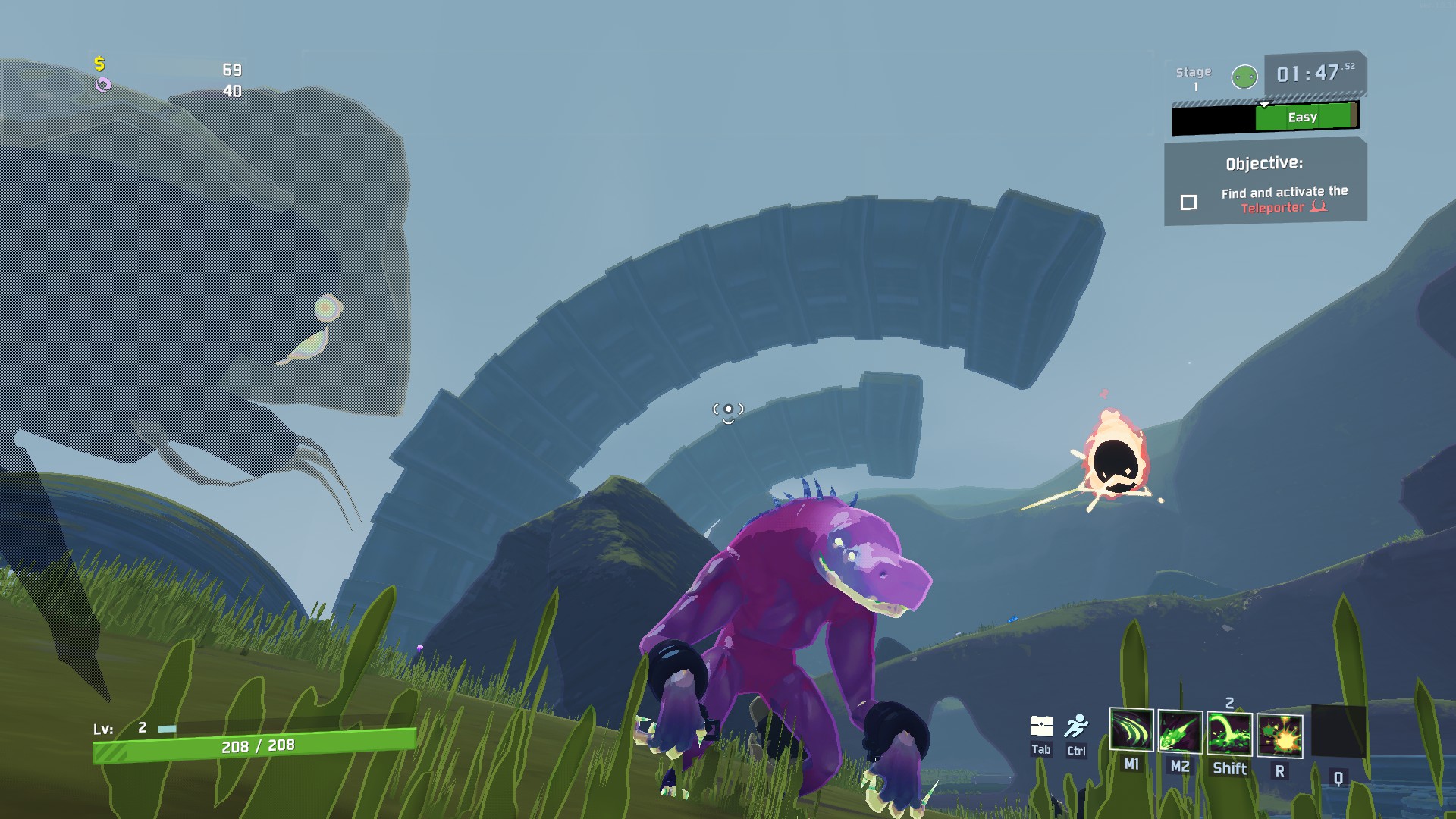 Acrid is a lizard that moves like a monkey and can produce mass poison damage. Not an easy character to play with. (Fun fact: if you take the name of Acrid and remove the 'r' you get acid. Just saying.)
Captain: humanoid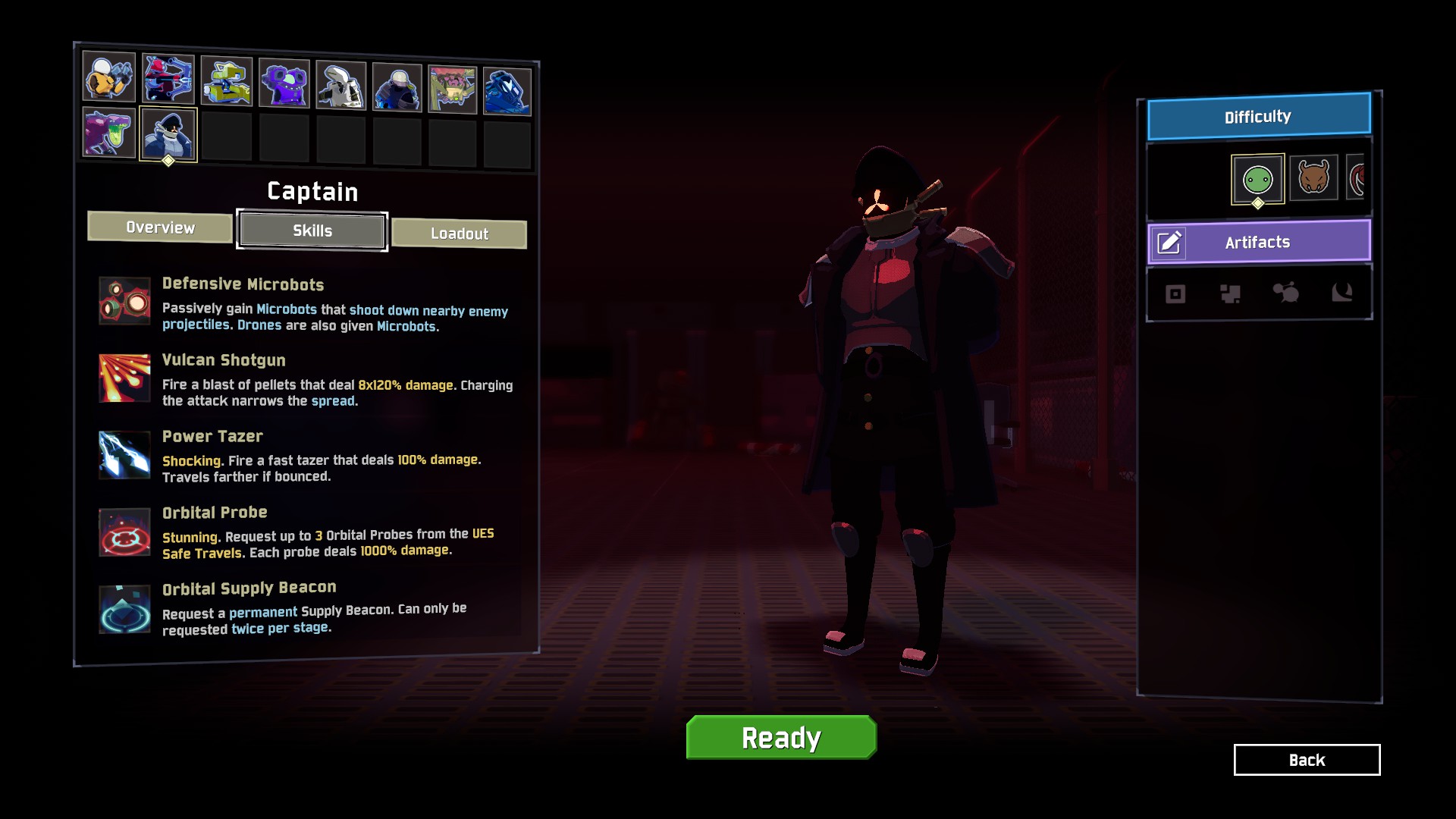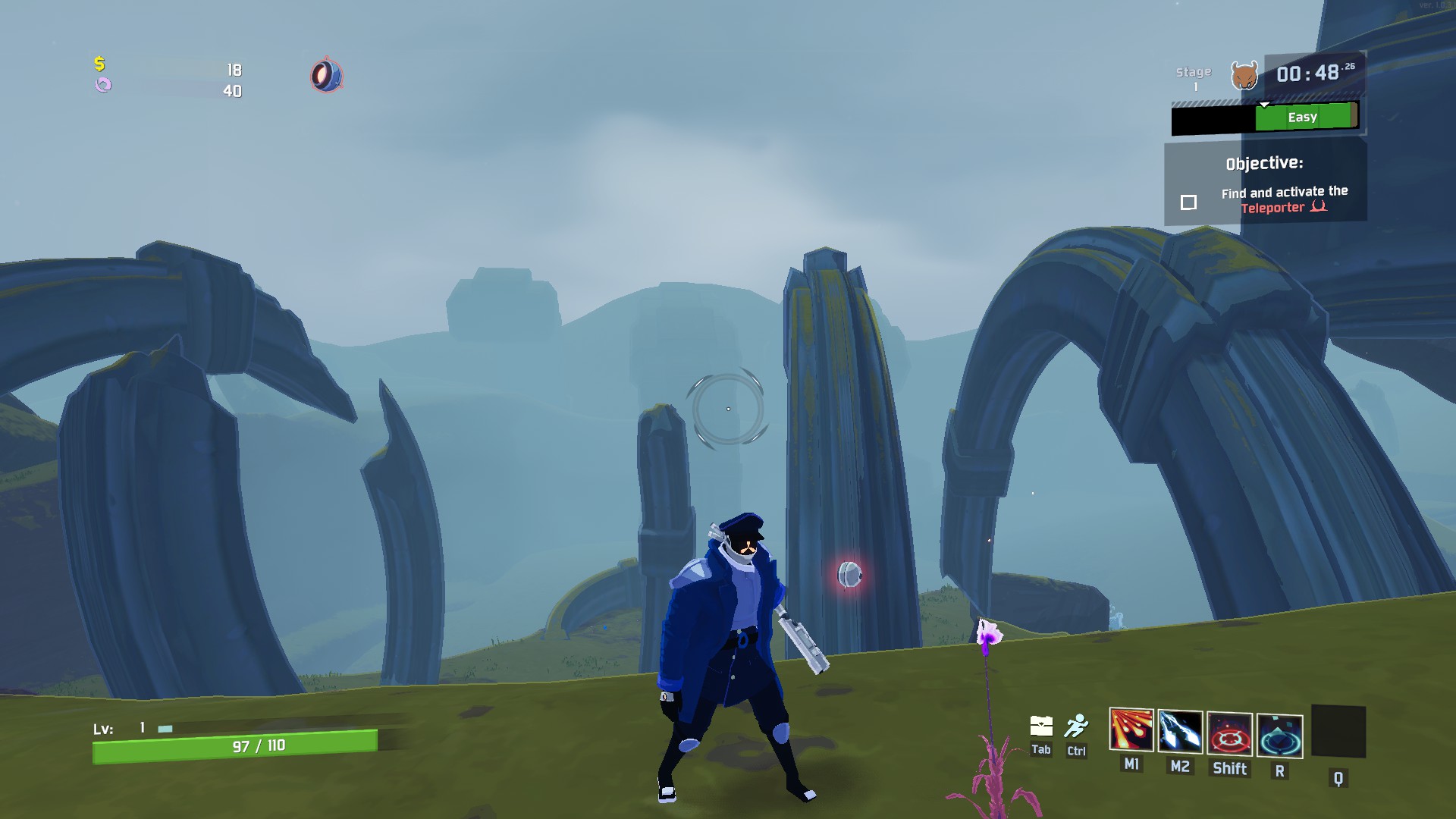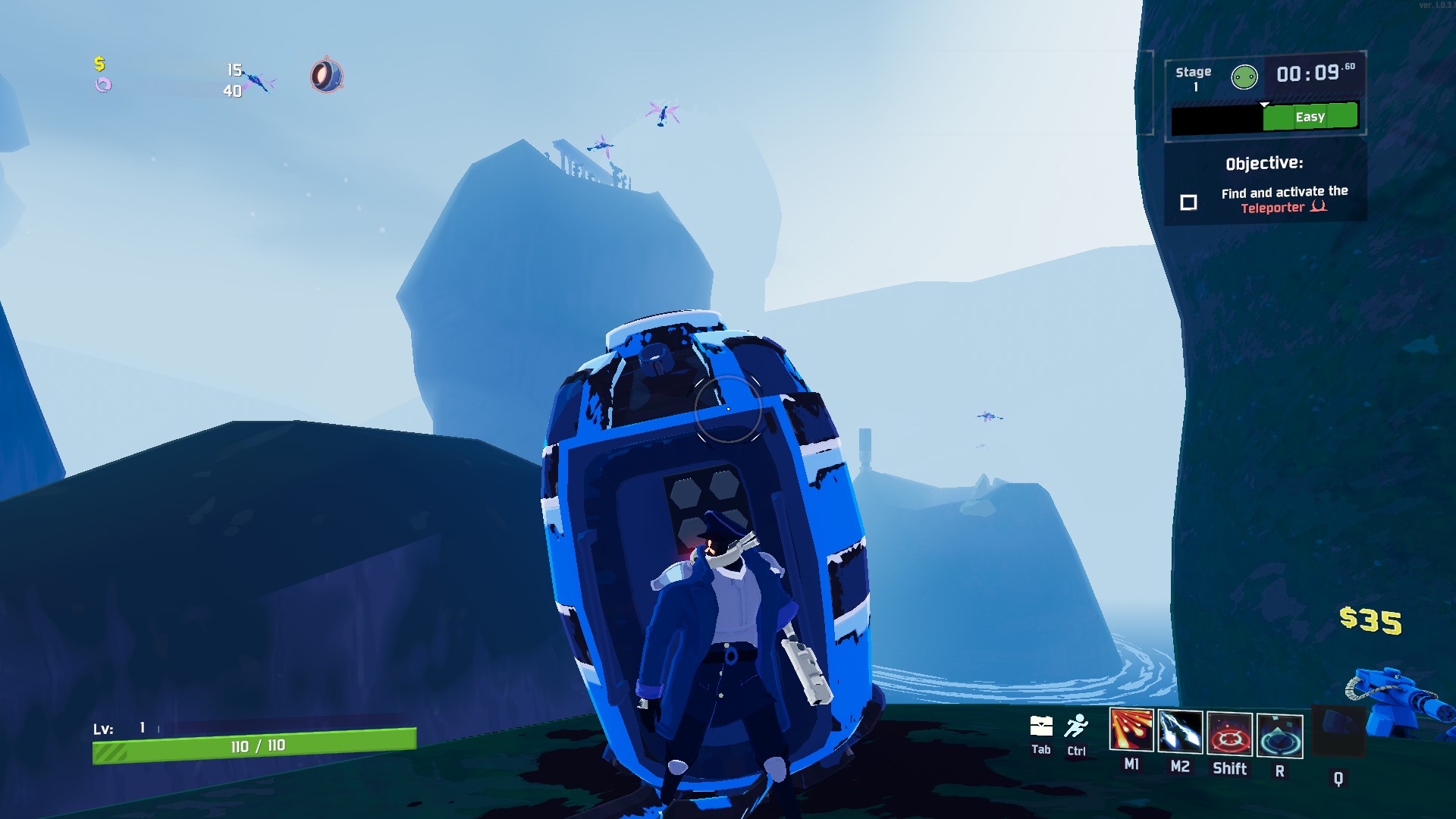 The Captain is the one who's leading the mission of survivors (you can see him in the opening of the game). 
An altogether complicated and powerful character, the Captain is one of the best warriors in the game. He's not very mobile and his defence is not the best, but the Captain is one of the most enjoyable characters, according to many gamers. Now, in order to unlock the Captain you need to get the final boss Mithrix. The Captain has a shotgun and you can shoot from a long distance. He can use orbital bombardment, which is a really cool skill.
As you can see the list of survivors in Risk of Rain 2 is pretty diverse. Which is your favorite character?
If you're interested to find out more about the best video games - check out our list of the most anticipated video games of 2021.
FAQ
How to unlock characters in Risk of Rain 2?
How many characters are there in Risk of Rain 2?
Ten characters. Commando, Huntress, MUL-T, Engineer, Artificer, Mercenary, Rex, Loader, Acrid, Captain.
How many monsters are there in Risk of Rain 2? 
35 monsters. 
How many bosses are there in Risk of Rain 2? 
8 bosses. 
Which is the final boss in Risk of Rain 2? 
Mithrix. A Risk of Rain 2 boss fight is always fun, but the last one is simply awesome. You fight Mithrix in the final boss arena, he has a large hammer that you'd better avoid. You can find a pretty detailed guide on how to defeat Mithrix here. 
How many stages are there in Risk of Rain 2? 
30 stages
How many artifacts are there in Risk of Rain 2?
How much does Risk of Rain 2 cost?
On which devices can you play Risk of Rain 2? 
Stadia, PC, PS4 and XBox One, Nintendo Switch.
So, here we are guys, leave us a question or a comment down below. How did you find our descriptions of the Risk of Rain 2 characters?
Visit TechACake.com for more tech & gaming-related content. 
Happy gaming!