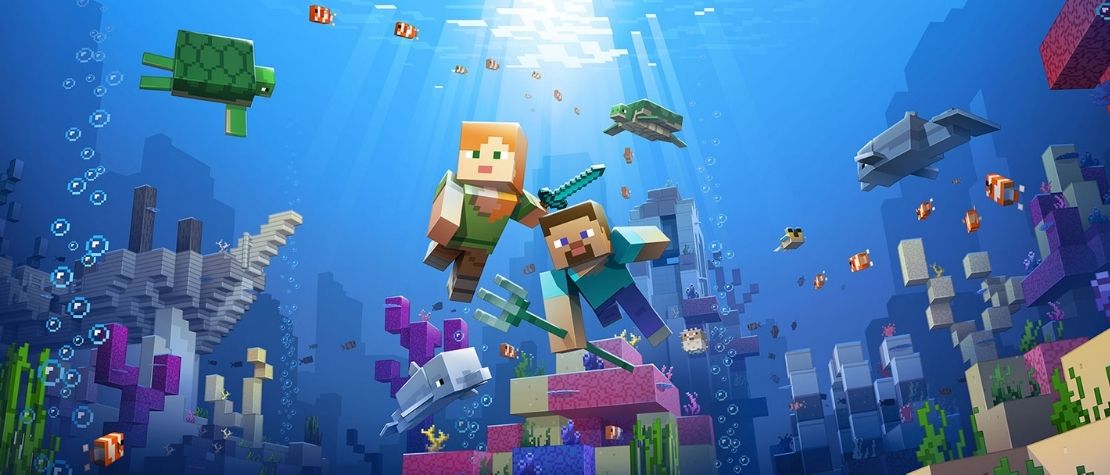 Minecraft statistics 2021: how many people play Minecraft?
Last updated: January 31, 2020

Minecraft is one of our favorite 3D sandbox games of all time. It was released back in 2011 and a decade later, the game is even more popular than it used to be. How many people play Minecraft in 2021 exactly? You're here to find out the latest Minecraft statistics 2021. Join us!
Find out the latest statistics from the video gaming industry in 2021 on TechACake.com. Today we decided to dive deeper into the 3D world of Minecraft and check out if people are still interested in one of the most successful games of the last decade. The answer may surprise you!  
Latest Minecraft statistics 2021
It's true that the game became wildly popular during the years after the release. But we're here to find out more about the audience interest in the game in 2021. The allure of the 3D-generated infinite world is undeniable and is still going strong in 2021. Here we go: 
1. In 2020, 126 million people played Minecraft monthly. 
(Source: The Verge)
Sandbox video games are still very popular in 2021. The other popular sandbox game is Terraria and it's currently the 20th most popular game of Steam in 2021. According to the latest Terraria statistics, more than 24 million people have played Terraria on Steam. If we compare those numbers with Minecraft it's obvious that Minecraft is the more popular sandbox game.   
2. The Minecraft app has been downloaded more than 10 million times on Google Play. 
(Source: Google Play) 
Minecraft is on the list of most-downloaded Google Play applications of all time. It's also the most-downloaded paid gaming app on the Store - the app was downloaded on more than 10 million unique devices, and this is an app that currently costs $6.99 on Google Play. Of course, that's nothing in comparison to mobile game titans like Candy Crush and Subway Surfers which both have around 1 billion downloads on Google Play Store. 
3. By August 2020, a total of 5.43 million Minecraft copies were sold for XBox One in 2020 worldwide. 
(Source: Statista)
Out of all 5.43 million total copies, more than 3.20 million were sold in the US only. Another 1.71 million were sold in Europe, and 490,000 - in the rest of the world. According to the latest MC statistics, the game is most popular in the US.
4. In November 2020, gamers all over the world watched a total of 76.5 million hours of Minecraft gameplay on Twitch.
(Source: Statista)
A record number of hours of Minecraft gameplay were watched on Twitch in November 2020. The sudden interest in the game after so many years probably came after the Minecraft update that month.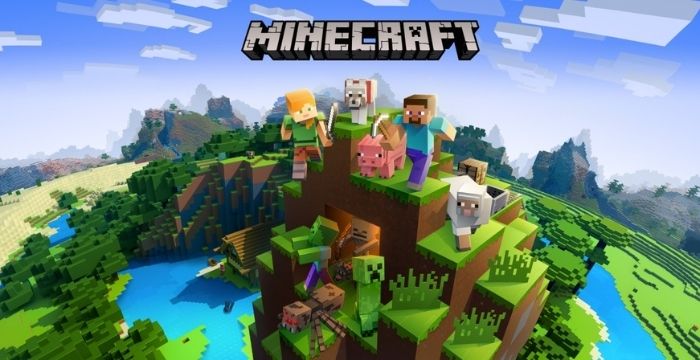 Minecraft revenue statistics
After a decade on the video game market, Minecraft's revenue is still on the rise and it's still one of the best-selling video games of all time. The game is still growing in users and as a result it made more money in 2020 than ever before. Have a look: 
5. In 2020, the total revenue of Minecraft amounted to $415 million.
(Source: Business of Apps)
According to the latest Minecraft revenue statistics, the revenue of the game is ever increasing in 2021. Each year Minecraft has made more money than the previous one. The still increasing popularity of the game is astonishing after 11 years on the market. We can safely say that the coronavirus pandemic is one of the main reasons for the increase of interest in many video games in 2020 and 2021.  
6. In May 2020, 200 million Minecraft copies were sold worldwide.
(Source: Statista)
Minecraft is already on the list of the best video games of all time. Another old-but-gold video game that received a lot of attention in 2020 was CS:GO. According to the latest Counter-Strike statistics, more than 23 million people played CS:GO in January 2021. The secret is always in the diversity of modes and the frequency of updating that the developers schedule. They keep expanding the Minecraft universe and gamers keep coming back for more! 
7. In 2020, Minecraft $200 million from sales.  
(Source: Business of Apps)
Minecraft is one of the most popular paid mobile apps on the market. The enormous popularity of the game with children has made it a rock star on the stage of video gaming. And the profits are rising every year. 
8. Back in 2018, Minecraft earned $110 million only from the mobile app.
(Source: Sensor Tower)
In 2018, the worldwide player spending on Minecraft amounted to the astonishing $110 million. There was a 7% increase over the previous year - in 2017, the game made $103 million.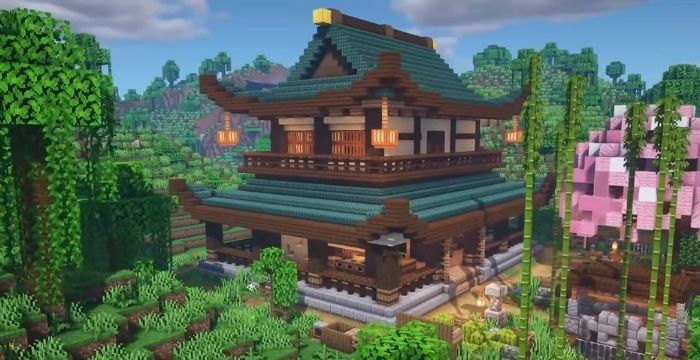 Minecraft player statistics
According to the Minecraft demographics, the game is extremely popular among younger players. Kids love Minecraft and are still playing it in 2021. Let's have a good look at the latest Minecraft player statistics and check out which is the most popular Minecraft device:
9. Most Minecraft gamers play on PS4.
(Source: Gamestat)
The game is currently available on PC/Mac OS, Android and iOS devices, Nintendo Switch, PlayStation (3,4,5), and Xbox (360, One, Series X/S). The popularity of Minecraft on consoles is not abating. There are so many Minecraft mods that keep people exploring the game ever more.
10. As of November 2020, a total of 71 million people have played Minecraft on any device. 
(Source: Gamestat)
The game is available on many platforms (excluding Steam, of course), and an astonishing amount of people have already played the game. Having in mind that the average age of the Minecraft gamer is 24, we can safely say that most of those 71 million are kids and teenagers. 
11. In 2020, there were 132 million Minecraft monthly active users. 
(Source: Mobile Marketing Reads) 
Counting the monthly active users of each game is one of the ways to put things in perspective. In 2020, just around the time of the coronavirus outburst in Q1, there were 24 million CS:GO monthly active users. Now, compare that to the 132 million Minecraft monthly active users! 
12. 255 days is the median retention period of Minecraft players. 
(Source: Gamestat)
With more than 120 million people playing the game after so many years after the initial release, it's hardly surprising that people like to hang out in the open world of Minecraft so much. 
13. 36% of all Minecraft players come from the US. 
(Source: Gamestat)
It's a well-known fact that video gaming is popular in the US. However, the game quickly became popular in China as well - in 2018, a year after the Minecraft release in China, there were already more than 100 million downloads of the game. 
The learning-focused game is popular among kids all over the world, and China is no exception. 
14. 68% of boys between 6 and 8 years-old play Minecraft. 
(Source: The Conversation)
The Minecraft world-building is famous among the younger audience. In fact, it's so famous that almost 70% of boys between 6 and 8 years of age play Minecraft. The game offers a one of a kind world to explore your creativity and it's kids-friendly.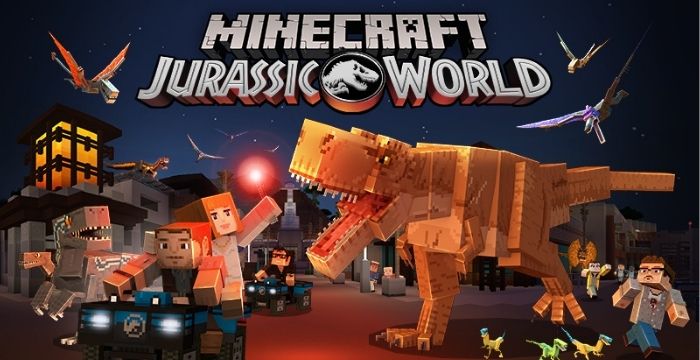 Minecraft facts 2021
Let's dig in some interesting Minecraft facts to spice things up, shall we? 
15. You can play Minecraft on a Hogwarts map. 
(Source: PCGamesN)
There are many Minecraft games available in 2021. As it turns out, the Harry Potter universe is not the only one you can dive in when playing Minecraft. People can enter Minas Tirith and enjoy the 3D splendor of Middle Earth at the ancient keep. The famous Minecraft buildings never disappoint. And there's also Minecraft Jurassic World. It's no wonder the game is doing so well nowadays! Exploring the Minecraft realms has never been more fun!
16. Videos about Minecraft have been watched more than 201 billion times on YouTube. 
(Source: Forbes)
The game is extremely popular on Twitch and apparently, on YouTube as well. People love playing Minecraft, but apparently - they love watching other people play as well. Minecraft videos are popular on YouTube and maybe one of the reasons is that there are many mods to choose and people want some insight on how to play better as well. 
17. In 2021, Minecraft players will have to get a Microsoft account in order to keep playing the game.
(Source: Mobile Marketing Reads)
Users need to create a Mincrosoft account in 2021, if they want to keep playing Minecraft. The developers Mojang compare this migration to the logistics of moving your house. They promise to provide users help and support in order to make sure everyone has moved on successfully. 
18. Back in 2014, Microsoft acquired Minecraft for $2.5 billion. 
(Source: Microsoft)
The current owner of Minecraft is Microsoft (through Xbox). The developers Mojang sold the game to Microsoft in 2014 for the incredible $2.5 billion. According to the latest Minecraft revenue statistics, the game made more than $400 million in 2020 so we can safely say it was a good investment. 
19. Minecraft is a winner of three BAFTA awards. 
(Source: Imdb)
The open-world sandbox game has won three BAFTA awards so far. There were two BAFTAs for Best Kid's Vote - Game in 2014 and 2016. And one BAFTA for Best Family Game (for the console editions) in 2015.
Wrap up
Minecraft players can create 3D structures out of blocks and unleash their imagination in an open-world sandbox game. Today we gathered all the latest Minecraft statistics so we know how many people play Minecraft in 2021. There are more than 120 million people who played Minecraft in Q4 2020 and the revenue of the game is higher every year since the initial release. 
Visit TechACake.com for more gaming every week!
Enjoy Minecraft, everyone! 
Sources
________________
*Featured image credit - Microsoft
(Image credit 1 - Minecraft)
(Image credit 2 - PCGamer)
(Image credit 3 - Minecraft)