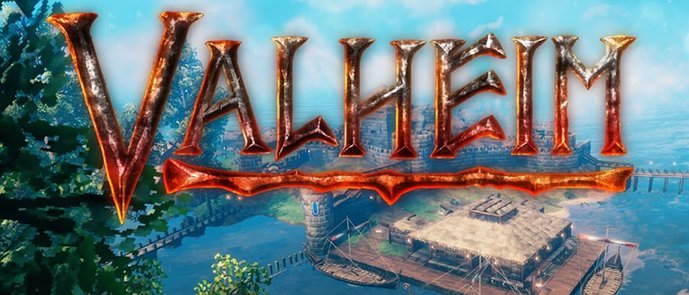 Valheim player count 2021: how many people play Valheim?
Last updated: March 10, 2021

Featured image © Valheim game
Valheim came into the gaming world and became a sensation overnight! The hottest new PC game entered the history of video gaming in a flash within the first month after the release. How many people play Valheim in 2021? The Valheim player count 2021 will definitely SURPRISE you! 😱
The huge fantasy world of Valheim lured hundreds of thousands of players in just a few weeks. What is the secret and how did this Viking game become so popular in such a small time frame? We here at TechACake.com started to investigate and gathered all the information there is about the game so far. Here we go:
Valheim player count 2021
The first impressions of the survival and sandbox video game is that it's super immersive and combines the charms of combat with sandbox building. Have you already played Valheim on Steam? Maybe this article will help you make up your mind about the game. Let's get started:
1. In March 2021, Valheim ranks #3 on Steam.
(Source: Steam Charts)
Valheim's success on Steam is just overwhelming! The game has been on Steam since February 2021 and several days after the Steam debut, it already ranked in the top 3. At some point it even hit #2 thus leaving Dota 2 one position behind. (Of course, it couldn't dethrone the Steam king - CS:GO.) Games like PUBG and Dota 2 took way more time to get to the top 3 which makes the achievement of Valheim look even more impressive now.
2. In February 2021, 500,000 people played Valheim concurrently on Steam.
(Source: The Verge)
After the early access release of Valheim - people went crazy about the game. According to the latest CS:GO player count, more than 1 million people play CS:GO on Steam concurrently in Q1 2021. The Steam sensation Valheim managed to rank #2 on Steam but hasn't made it to the first position. Yet.
3. The 24-hour peak of Valheim concurrent players on Steam is more than 306,000.
(Source: Steam Charts)
In the span of one day, as many as 306,000 people played Valheim concurrently on Steam. Now, the game obviously gets people coming back for more and its success makes us think about Terraria and Minecraft a lot. According to the latest Terraria statistics, the 2D sandbox game is still in the top 20 most played games on Steam. 
4. Two weeks after the early access release, Valheim sold 2 million copies.
(Source: Collider)
In less than a week, they sold 1 million copies. In other words, over 1 million people played Valheim in the first two weeks after the early access release. We can compare that to the success of Minecraft. According to the Minecraft player count, 126 million people play the game monthly. As of 2020, Minecraft had sold over 5 million copies for Xbox. (Unlike Minecraft however, the visual effects of Valheim feel way more lifelike.) However, Valheim sold 5 million copies for PC in a month… 
5. Valheim sold 5 million copies in the first month after the release. 
(Source: Steam)
Five million Vikings have already played the game on Steam. The shocking success of Valheim on Steam entered the history of video gaming. Now, there are other games which started breaking records immediately after their release. There's Grand Theft Auto 5 for example. According to the GTA 5 player count, a total of 143 million people have played the game as of Q4 2020. GTA 5 made the staggering $1 billion just three days after the release.
6. In March 2021, Valheim ranks #17 on Twitch.
(Source: Twitch Tracker)
This is also quite an achievement for a new game. Valheim already has more Twitch viewers than games like Rocket League, Overwatch, and Call of Duty: Modern Warfare.
7. In March 2021, an average of 33,200 people watched Valheim concurrently on Twitch.
(Source: Twitch Tracker)
Valheim is still fresh out of the oven, so to speak, but it's already attracting the attention of the crowd. More than 30,000 people are watching Valheim gameplay on Twitch in March 2021.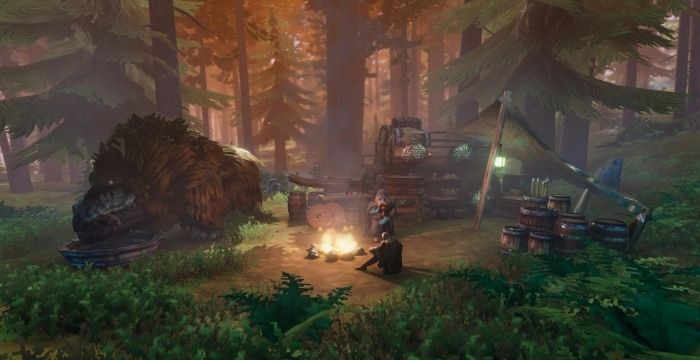 Image © Valheim game
Valheim facts 2021
Let's have a look at what we already know about the game so early on. The developers are still fixing issues and adding content but we'd like to shed some light on the Valheim facts that are worth mentioning in this early stage:
8. Valheim was released on February 2, 2021.
(Source: Valheim game)
The early access of the game was released in early February 2021. A week after the release, the game sold 1 million copies. A month after the release - 5 million copies were already sold to gamers all over the world. The word about this awesome new release spread like wildfire and more than 500,000 people played the game concurrently on Steam.
9. Valheim was created by the Swedish developers Iron Gate Studios and published by Coffee Stain Studios.
(Source: Valheim game)
A team of five people developed the game and what a success that was! Valheim has already received positive feedback from IGN (9/10) and continues to attract thousands of players on Steam.
10. Valheim is a survival and sandbox video game.
(Source: Sportskeeda)
The game features 1-10 players and it combines crafting and fighting not unlike Minecraft and Rust. The developers are already making updates to improve the game for the early access players. 
11. Currently, Valheim costs $19.99 (16.75 Euro) on Steam. 
(Source: Steam)
If we calculate the profits from the first month on the video game market (5 million copies sold), Valheim has already made $100 million in sales.
The exploration and survival video game became an immediate hit on Steam in February 2021. Valheim is still available only for PC (Windows and Linux) but we can only assume what will happen in terms of player count if they make a release for the new gen consoles. The pay-to-play survival sandbox game seems to be worth every penny that was invested in it.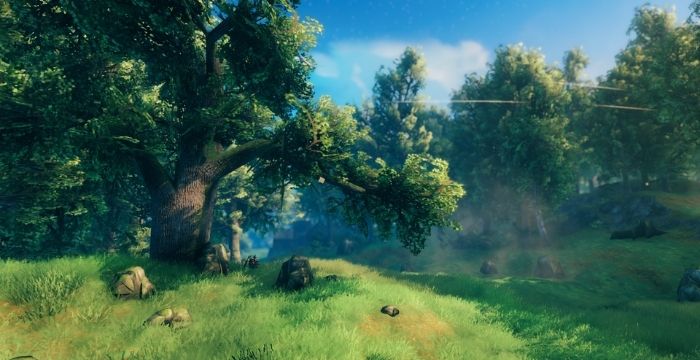 Image © Valheim game
What does Valheim mean?
Valheim is the tenth Norse world. The game is inspired by Norse mythology and the Viking culture and Valheim players are actually Viking warriors in the afterlife. The third-person action game takes place in a mysterious and stunningly beautiful representation of Viking mythology - Valheim. There are multiple biomes featured in Valheim - each biome features a different level of difficulty, enemies, bosses, and items. 
Why did Valheim become so popular?
Valheim combines the features of a survival gameplay with the charms of a 3D sandbox game. It attracts different audiences - people who come for the fights and those who want to build their own Viking mead halls. The Valheim lore is full of mythical monsters, Valkyries, and… warriors. Who knows what might happen to you in the deep dark forests of Valheim.  
The game is beautifully designed in its own way - the environment feels mythical and charming (and somewhat romantic). The atmosphere of Valheim is extremely immersive and the gameplay is nothing less than addictive. No wonder so many people purchased the game early on. 
The Valheim gameplay is not a traditional sandbox game like Minecraft or Terraria for example. But still, the game offers a sandbox element - players build forts and barns in order to survive. Sitting around the campfire is so immersive and this is one of the main reasons why so many people got hooked so quickly. 
Key takeaways
Valheim is the latest sensation in the video game industry in Q1 2021. The world of Valheim is immersive and the game attracts people from all over the world with its monsters and beautiful design. Half a million people played Valheim concurrently on Steam in February 2021. The game sold 5 million copies in just a month after the release! We expect great things from the Valheim player count. Stay tuned for more on our website!
Visit TechACake.com for more awesome video game statistics in 2021!
Sources