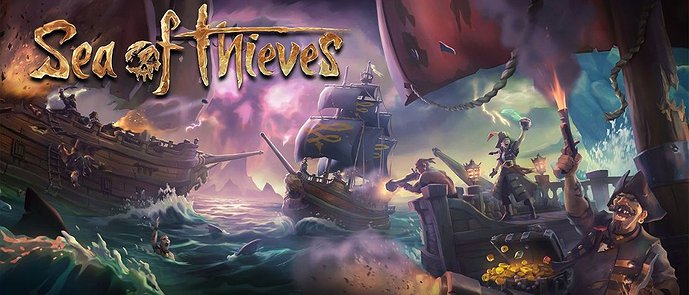 Sea of Thieves player count 2021: how many people play Sea of Thieves?
Last updated: March 26, 2021

Featured image © MSpoweruser
Bloody sea battles, living skeletons, vengeful pirates, storms at sea, renegade captains, gold and glory, shattered ships, firing cannons, giant squid, barrels of rum - let's face it - we all love some quality pirate games. ☠️ And movies… and Jack Sparrow! Now, Pirates of the Caribbean aside, we're here to shed some light on the Sea of Thieves player count 2021 and answer some burning questions about the game. Yo ho ho, everyone!  
Ahoy mate! You're here because you want to know more about the popular pirate game Sea of Thieves. It offers an unforgettable maritime adventure we here at TechACake.com simply can't resist. We're going to get through the latest Sea of Thieves statistics and facts, and we included a bonus for you — a list of games like Sea of Thieves to enjoy if you want to get to know more about pirate games. How many people play Sea of Thieves in 2021? Let's find out:
Sea of Thieves player count 2021
Nowadays, Sea of Thieves is definitely one of the best pirate games on the video game market. Gather a small party of friends and start the game in a multiplayer mode. The action-adventure game is hard to let go once you start your pirate career and thousands of people all over the world are enjoying the newly found pirate life. How popular is Sea of Thieves on Steam nowadays? Here we go:
1. In March 2021, Sea of Thieves ranks #83 on Steam. 
(Source: Steam Charts)
One of the most successful pirate games on the video game market ranks on the Steam top 100. In order to get to the Steam Charts, a game needs to have a vast potential. According to the latest Titanfall 2 player count for example, the game is nowhere near the top 100 on Steam. Unlike Sea of Thieves, the fanbase of Titanfall seems to be disappointed with how things worked out. On the other hand, the Valheim player count entered the history of the platform with more than 5 million players in the first month after the early access release. Score!
2. In March 2021, 22,000 people played Sea of Thieves concurrently on Steam.
(Source: Steam Charts)
2020 was a big year for the video game industry due to the global pandemic. Because of the lockdown, many video games saw a new peak of concurrent players. Now, Sea of Thieves was released on Steam in June 2020 and immediately more than 66,000 people played the game concurrently. There was another peak of Sea of Thieves players in January 2021 when 52,000 people played the pirate game, and in March — that number has dropped to 22,000. 
3. The all-time peak of concurrent Sea of Thieves players on Steam is 66,000.
(Source: Steam Charts)
The game made its Steam debut in June 2020, and during the first month after the release it reached the peak of concurrent players so far. In June 2020, more than 66,000 people played the game concurrently on Steam. The 24-hour Steam player count of the game is 16,000 players.
4. In March 2021, Sea of Thieves ranked #42 on Twitch. 
(Source: Twitch Tracker)
The average popularity of Sea of Thieves on the video game live-streaming platform Twitch still keeps the game in the Twitch top 50 most watched games in Q1 2021. Let's compare that to other game giants. According to the latest Modern Warfare player count, the legendary Call of Duty: Modern Warfare ranks #27 on Twitch, Overwatch is #24, and Path of Exile - #47. The fact that Sea of Thieves ranks in the top 50 is admirable. 
5 In March 2021, an average of 7,300 people watched Sea of Thieves gameplay concurrently on Twitch.
(Source: Twitch Tracker)
Let's be honest here: the game is awesome to watch as well as play. In March 2021, there was an average of 535 concurrent Sea of Thieves Twitch streams and an average of 4.52 million hours watched of Sea of Thieves gameplay. 
6. In March 2021, most Sea of Thieves players came from the US and Germany. 
(Source: Playercounter)
More than 23% of all Sea of Thieves players come from the US in 2021. Another 7.76% come from Germany, 6.37% — from France, 6.11% - from Brazil, and 5.54% — from the United Kingdom.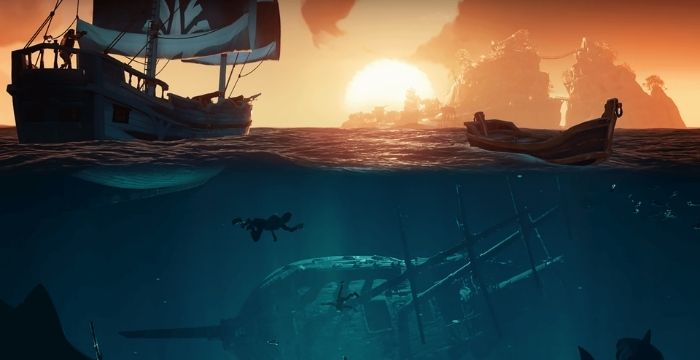 Image © Rare Thief
Sea of Thieves stats & facts
We can safely say that Sea of Thieves is a beautifully designed game which feels very immersive and the atmosphere is just so Caribbean. 🌴🌊☀️The graphics are just cartoony enough to make us appreciate the fictional world of pirates as opposed to the very realistic representation of let's say WWII Battlefield series. 
The game was developed by Rare and published by Microsoft Studios in 2018. How many people played Sea of Thieves so far and what are some interesting facts about the game you might have missed? Here we go:
7. In July 2020, Sea of Thieves surpassed the 15 million players milestone. 
(Source: Venturebeat)
Sea of Thieves has become one of the most successful games for Xbox. In January 2018, the game surpassed the 10 million players milestone, as it was announced by Microsoft Studios. The game was already played by people from more than 80 countries around the world and in just six months after the 10 million milestone the Sea of Thieves player count skyrocketed to 15 million. 
8. The rarest object to obtain in Sea of Thieves are the Banana Sales.
(Source: GameRant)
The infamous Banana Sails are the rarest object one can obtain in the game, for some reason. It's a reward from the Banana Quest which unfortunately is no longer available and players hope it will come around again, so they could compete for the rare item. Among the other rare objects in Sea of Thieves are things like Ebon Flintlock — a fancy pistol, Box of Wondrous Secrets - look for it at Devil's Roar, it's still available, and the Triumphant Sea Dog Figurehead - an item which can be positioned at the bow of the ship for splendor. 
9. There are 6 types of quests in Sea of Thieves. 
(Source: GamePedia)
The Sea of Thieves quests are like tasks the crew needs to complete in order to receive a reward. You can obtain a quest from various sources - Tattered Parchment, Message in a Bottle, a Voyage, Skeleton's Orders, Mysterious Journal, Emissary Quests, Tall Tales. The 6 types of quests are: Skeleton Bounties, Riddle Maps, X Marks the Spot Maps, Merchant Contracts, Tale Books, and Cargo Runs.  
10. There are 8 factions in Sea of Thieves. 
(Source: GamePedia)
The factions in Sea of Thieves are called Trading Companies. Each of them is oriented to a specific in-game content — Quests, Voyages, themed Cosmetics, Treasure, and of course Adventure. The factions offer the crew characters a way to trade and get promoted, or a quest for gold and glory. The Trading Companies are: Sea Dogs, Athena's Fortune, Order of Souls, Gold Hoarders, The Hunter's Call, Bilge Rats, Reaper's Bones, and the Merchant Alliance.
11. The maximum crew size in Sea of Thieves is 4 players. 
(Source: IGN)
The party size of Sea of Thieves is four crew members because the biggest ship in the game is designed for a maximum of four people. The developer's arguments are that a larger crowd would not work together as well as a group of four and the whole point of the multiplayer mode is to be a well-oiled machine that functions as one. 
And last but not least, a Sea of Thieves fun fact:
12. Pirates can use their vomit to help them during Sea of Thieves battles. 
(Source: GamesRadar)
Gross but true. Characters can get drunk in the game and sometimes a fight starts at the same time. (What are the odds, ha?) If you manage to vomit in the face of your enemies, well, this can blur their vision for a while and help you escape or kill them. 
Image © PCGamesN
Games like Sea of Thieves
The first-person perspective action-adventure game Sea of Thieves has become popular in recent years. The gameplay is addictive, the design of the game - awesome, and those bloodthirsty pirates and buried treasures just keep us coming back for more. If you crave more exciting sea voyages and you'd like to discover more games like Sea of Thieves — here's our list of four recommendations. Have a look: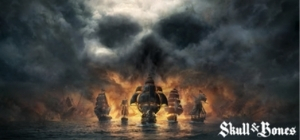 Skull and Bones
This is the obvious first choice for a game like Sea of Thieves. The 18+ tactical action-adventure video game was developed and published by Ubisoft. It's available in a single-player and multiplayer mode on PC (Windows), PlayStation 4, and Xbox One. The game is expected to be a maritime sensation with lots of treasure hunts and battleship fights to sparkle the interest of the audience. 
Blackwake
A classic pirate game set in a dark and gloomy reality, Blackwake was initially released in 2017. The FPS naval multiplayer game is only available on PC (Windows and macOS) and is not very popular among the video gaming community. The all-time peak of Battlewake player count on Steam is a little more than 6,000 people and that was in immediately after the game was released. In a battle of Blackwake vs Sea of Thieves, the latter has the distinct advantage in player count. However, the game is definitely worth checking out if you're interested in pirate games!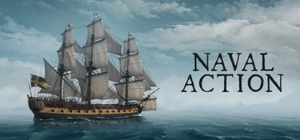 Naval Action
Another excellent choice for a pirate game in 2021. The graphics of Naval Action feel more realistic and beautifully detailed than Sea of Thieves but lack the cartoonish effects and the colors of the deep violet Caribbean sunset. The game has been available on Steam since 2016, and the Naval Action player count hasn't gone over 5,000 concurrent players yet. However, if you're craving some authentic sea battle with cannons and strategic plot twists, Naval Action is the game for you.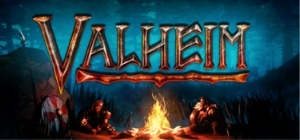 Valheim
Many players compare the pirate game with the new sandbox Viking game Valheim. It became a sensation on Steam literally as soon as it hit the platform. According to the latest Valheim player count, the game was played by more than 5 million people during the first month after the early access release. The game combines the allure of an action-adventure game with combat and bloodthirsty beasts, with the charms of a sandbox game like Minecraft or Terraria. It's a must-play in 2021!
Key takeaways
Now that you know the latest Sea of Thieves player count you can decide whether you want to play the game or not (assuming you're not already a part of the Sea of Thieves pirate community). More than 22,000 people play the game concurrently on Steam and 7,000 people watched Sea of Thieves gameplay concurrently on Twitch. We recommended the best games like Sea of Thieves for you in 2021 in case you need more pirate games and the tingling excitement of sea battles. Yo ho ho!
Visit TechACake.com for more awesome video game statistics in 2021.
Sources