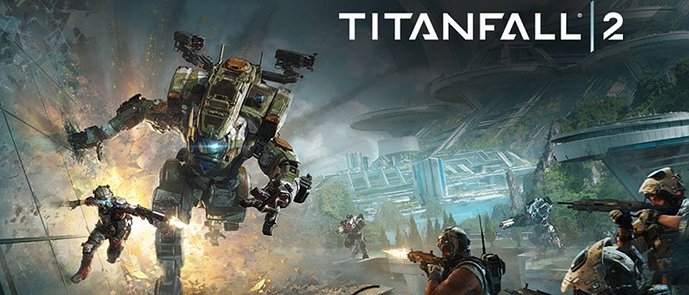 Titanfall 2 player count 2021: how many people play Titanfall 2?
Last updated: August 12, 2021

Featured image © Steam
Titanfall 2 was not the massive success the developers hoped for and the Titanfall 2 player count confirms it. However, the game is still one of the most beautifully designed first-person shooter games on the video game market and it's worth investigating. How many people play Titanfall 2 in 2021? We're here to find out.
We here, at TechACake.com decided to find out more about the Titanfall 2 player count 2021. The sequel to Titanfall was supposed to be a much bigger hit and we're here to find out what happened that prevented Titanfall 2 from becoming the next CS:GO or GTA 5. Some of the latest stats would surprise you, especially if you are a Titanfall fan. Let's dive in:
Titanfall 2 player count 2021 
Don't get your hopes up, the game is not doing very well nowadays and you're about to see the decline in detail. The Titanfall 2 Steam statistics are quite discouraging, to say the least. The fan base is getting smaller and smaller and in 2021, the game has obviously lost its charm. Have a look:
1. In August 2021, Titanfall 2 ranks #697 on Twitch. 
(Source: Twitch Tracker)
Ouch! As you can see, Titanfall 2 is not very popular on the video game live streaming platform. The Titanfall 2 gameplay may well be very immersive and beautifully designed but the interest of the public has never been on the side of Titanfall 2. The game can't measure up to video gaming giants like Counter-Strike or Dota 2. For example, in Q1 2021, the Dota 2 player count on Steam amounted to almost 700,000. 
2. In August 2021, people watched 42,000 hours of Titanfall 2 gameplay on Twitch. 
(Source: Twitch Tracker)
Back in January 2021, that number was 133,000. The Titanfall 2 viewer count is definitely dropping. Let's compare this to other games. In January 2021, people watched 170 million hours of League of Legends gameplay on Twitch. 
3. In August 2021, there were 12,500 average monthly Titanfall 2 players. 
(Source: Activeplayer)
A total of 7,000 gamers played in Titanfall 2 around the world in January 2021. However, in August 2021, the Titanfall player count across all devices has increased. The average number of Titanfall 2 players on Steam in January 2021, was around 1,700 people. 
4. As of August 2021, the all-time peak of Titanfall 2 players on Steam is 27,500.
(Source: Steam Charts)
In May 2021, more than 27,000 people played Titanfall 2 concurrently on Steam, thus making a Steam record of players for this game. Titanfall 2 is not a particularly popular video game among gaming communities in 2021. However, let's compare the numbers here to a game like Paladins - as of August 2021, the peak number of Paladins player count on Steam was around 60,000 gamers. However, the big difference is that Paladins is the free version of Overwatch, and the Titanfall 2 price at launch was $59.99 for Xbox One. 
5. Most Titanfall 2 players come from the US and Russia. 
(Source: Playercounter)
According to the Titanfall 2 live player count, there were more than 20,000 people playing Titanfall 2 in February 2021. Almost 30% of them came from the US, 8.10% - from Russia, 7.23% - from the UK, 7.22% - from Australia, and 7.04% - from Poland.
6. As of November 2020, a total of 10,600,000 people had already played Titanfall 2 on PS4.
(Source: Gamstat)
Now this definitely sounds more positive. Titanfall 2 is popular for PlayStation 4 users. The Titanfall 2 live player count 2021 is between 17,000 and 21,500 on all platforms. 
7. In July 2020, 650,000 people played Titanfall 2 multiplayer. 
(Source: PlayerTracker)
The peak of Titanfall 2 players came in July 2020, when more than 650,000 people played the game concurrently.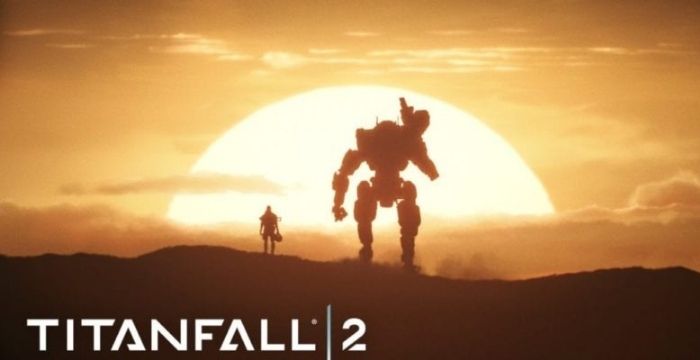 Image © PCInvasion / Titanfall 2 wallpaper
Titanfall 2 facts
Titanfall 2 players have to combine and conquer their titans and pilots. One of the great things about the game is that you can share the experience with your friends in a multiplayer mode or just spend some alone time in a single player mode. If you're looking for your next favorite game, check out our list of the most anticipated video games of 2021. You will find something awesome for sure! 
And now it's time for some short Titanfall 2 trivia. We'll have a look at several things you might have missed about the game. Here we go:
8. Titanfall 2 was released on October 28, 2016. 
(Source: CinemaBlend) 
The immediate aftermath following the release of Titanfall 2 was less than triumphant. The launch of the game coincided with two other VIP launches - Call of Duty: Infinite Warfare and Battlefield 1. Titanfall 2 was the smallest pony in the race and the chances for the huge success the publisher was hoping for, were slim. 
9. Currently, there are eight Titanfall 2 Titans. 
(Source: Titanfall Fandom)
Titanfall 2 Titans are one of the most intriguing features of the game. There's Monarch, Vanguard, Ronin, Tone, Legion, Ion, Northstar, and Scorch and each of them is powerful in their own way. However, gamers often have difficulty choosing the right Titan to play with.
If you're looking for a Titan that's perfect in every aspect, try Tone or Ion. Ronin and Northstar are faster and more agile than the others. And if you're looking for The Muscle - try Scorch or Legion. There are many who believe that the best Titanfall 2 Titan is Tone. He seems to be the strongest of the eight but with a very poor defense. And oftentimes, Legion is voted the weakest Titan. You can't know for sure if you don't experiment with each of them, though.
10. There are seven Titanfall 2 pilot tacticals. 
(Source: Gamepedia)
The special abilities of the Titanfall 2 pilots are called tacticals and there are what makes the pilot unique. Players can personalize the look of their pilot when changing the tactical and simultaneously make a difference on the battlefield. 
11. There are 28 weapons to choose from in Titanfall 2. 
(Source: Gamepedia)
There are two ways of unlocking a Titanfall 2 weapon - reaching the required level or by spending your merits (in-game currency). And of course, the combination between the Titan, the polit, and the weapon (and of course the ability of the gamer) determine the outcome of the game.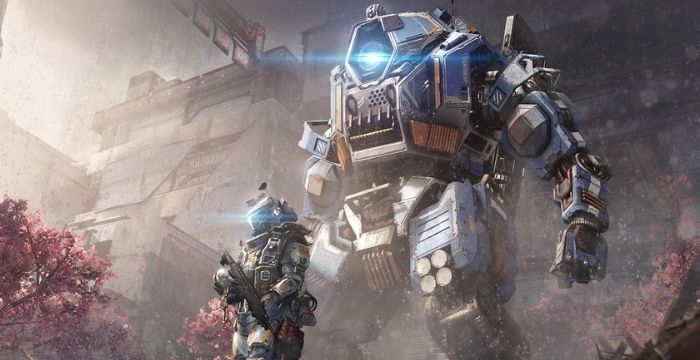 Image © Polygon
Titanfall 2 cheaters
Cheating in video games is one of the biggest issues in the industry in the last decade. Why do people prefer to use artificial aiming and wall hacks in order to get a quick and easy victory is a mystery. However, gamers all over the world keep complaining about cheaters and often use interest in a game because of the number of cheaters they encounter along the way.  
What kind of cheaters can you find on Titanfall 2? There are immunity hacks and aimbots, of course and many fans say there are many cheaters among the Xbox Titanfall 2 players. Regardless if you're a Titanfall 2 PC or Titanfall 2 Xbox player, you must have encountered video game cheaters at almost every shooter game (CS:GO cheaters are notorious all over the world!) or battle royale game (e.g. Apex Legends cheaters). Since smurfing is not really possible in Titanfall 2 because there is no matchmaking system based on ranking, there are other ways people have found to annoy gamers who play by the book. 
Key takeaways
How many people play Titanfall 2 in 2021? Unfortunately, there aren't many Titanfall 2 players in 2021 and gamers have turned their backs to the game. Not more than 2,000 people play Titanfall 2 on Steam in January 2021, and the game is ranking on #352 on Twitch. Ouch! 
There weren't many Titanfall 2 statistics we could share with you today but we're looking forward to seeing what happens to the franchise in the years to come. Hopefully, there would be a raise in the Titanfall 2 player count in 2021. The game is pretty amazing and cheaters aside, some people still love playin it. 
Visit TechACake.com for more awesome video game statistics every week!
Sources