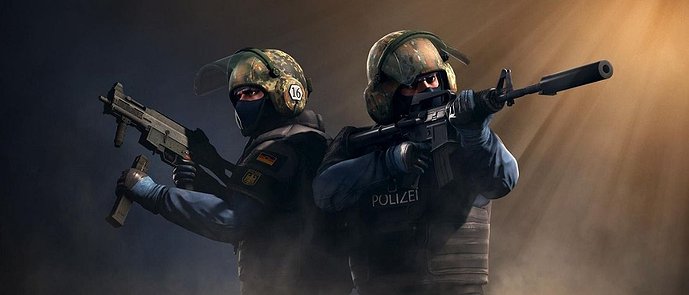 How many people play CS:GO in 2021 [15 CS:GO statistics & facts]
Last updated: March 5, 2021

Featured image © CCM
This multiplayer first-person shooter game will forever be known as one of the most popular games since the dawn of game development. Join us today on a quest for the latest Counter-Strike statistics and we promise there will be some unexpected turns along the way. How many people play Counter-Strike in 2021? Let's find out! 
Some of us here at TechACake.com have been playing Counter-Strike since 1999…  and they're still playing the game to this day (loud and crazy!). We have a mystery at our hands here and we're asking ourselves: why are people still playing Counter-Strike after all this time? If you're not one of the millions of CS:GO players, the statistics may surprise you. Let's have a quick look: 
TOP CS:GO statistics 2021 (Editor's pick): 
CS:GO is the #1 Steam game in 2021. 
In April 2020, during the first COVID-19 lockdown, CS:GO saw the all-time peak in number of players.
By 2021, over 4 million CS:GO players have been banned for cheating.
In January 2021, more than 1,300,000 gamers played CS:GO on Steam.
In February 2020, there were 24 million concurrent CS:GO players on all platforms. 
25% of all CS:GO players are American and Russian.
Now we can start with the statistics. Spoiler alert: number 
How many people play CS:GO in 2021: latest stats
20 years ago, one of the most popular games of our time was released. Counter-Strike is still a top game on Steam in 2021 and it seems that CS:GO fans from all over the world have no plans whatsoever to leave the game behind. If you don't believe that Counter-Strike: Global Offensive is one of the BEST games of all time, have a look at the latest CS:GO statistics and you'll change your mind:
1. In March 2021, CS:GO ranks #1 on Steam. 
(Source: Steam Charts)
More than 730,000 concurrent gamers played Counter-Strike: Global Offensive in March 2021. Years after the initial release the game is still a favorite of Steam gamers all over the world. Even after the immediate success of Valheim in February 2021, Counter-Strike remained the only game Valheim couldn't overthrone. The Valheim player count is just unbelievable - it already ranks #3 on Steam... 
Is Counter-Strike still popular in 2021? Well:
2. In January 2021, gamers spent 7.48 million hours watching CS:GO content on Twitch. 
(Source: Statista) 
The game is thriving in 2021. In April 2020, there was an average of 120,000 viewers per CS:GO live-stream event on Twitch. 
3. In January 2021, the number of unique Counter-Strike players for the last month hit 23,240,000.
(Source: Counter-Strike Blog)
More than 23 million people played CS:GO in December 2020-January 2021. The lockdown has really made a difference in our lives and more people are playing video games as ever before. And of course, let's not forget that the holiday season means vacation for students all over the world - students with some free time on their hands. Also, during the holidays, gamers all over the world played CS:GO before the most anticipated games of 2021 were released.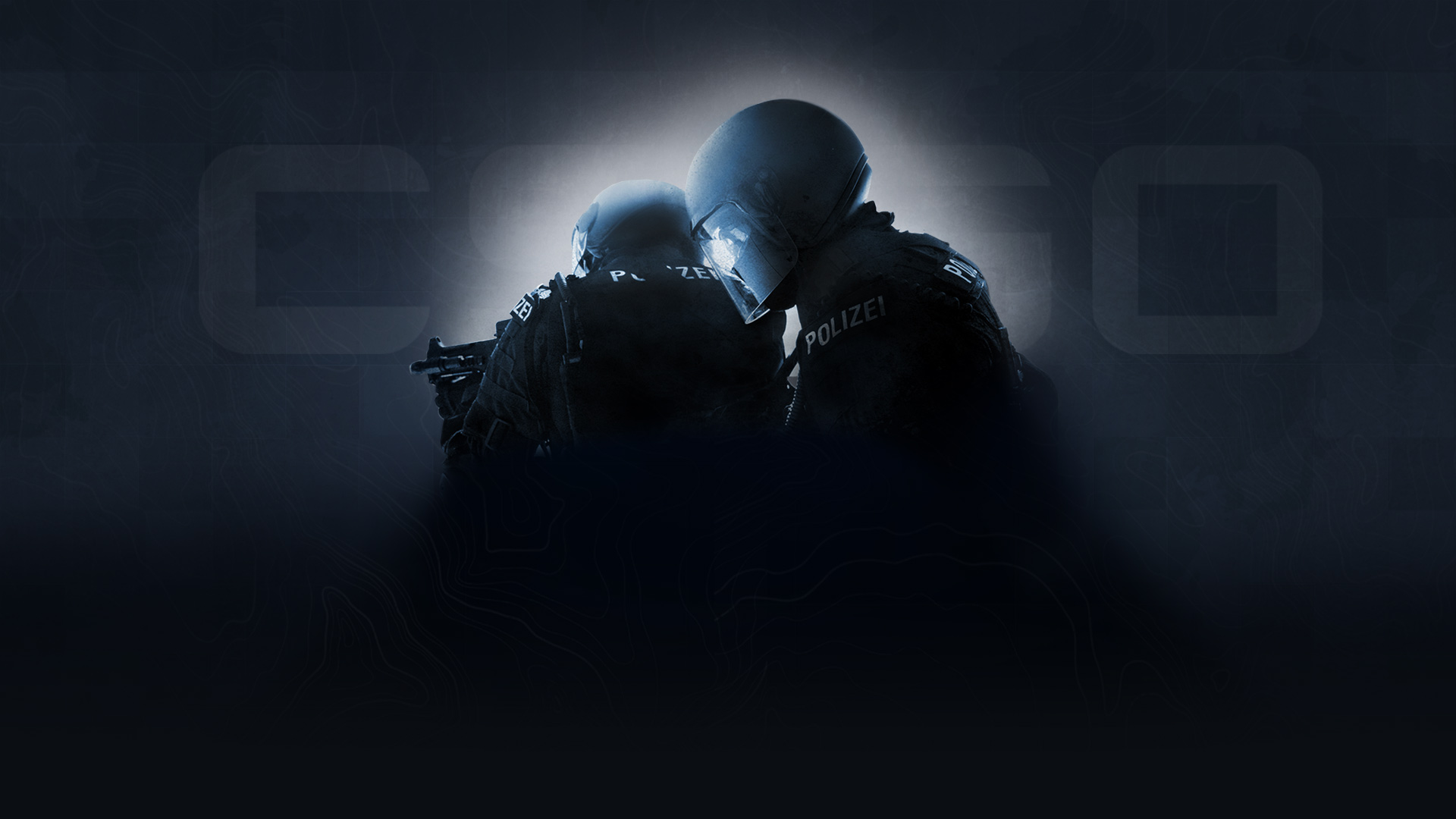 Image © Essentially eSports
CS:GO statistics
The popularity of CS:GO hasn't abated during the two decades of its existence. On the contrary - more and more players enter the game and compete against the best to achieve the victory of a lifetime. Look: 
4. In November 2020, there were more than 1 million concurrent CS:GO players on Steam.
(Source: Statista) 
CS:GO is a big deal on Steam. In fact, it's such a big deal that during the Steam awards 2020 it won the 'Labour of Love' Award. Snatched it right under the nose of games like The Witcher III: Wild Hunt and Terraria. In all fairness, they didn't stand a chance against Counter Strike… 
5. In February 2020, there were 24 million Counter-Strike monthly active users. 
(Source: Statista)
People usually log on to an 'old but gold' game when there's an update. (Seriously, that happened with Terraria in 2020 as well - after the Journey's End update the game saw the peak of concurrent players ever. Have a look at the latest Terraria statistics for more information.) 
 Shooter games have always been on top of gaming charts and CS:GO is no exception. Without a doubt, the variety of different game mods keep gamers coming back for more.
6. In December 2020, CS:GO was the 4th most popular game for PC in the world. 
(Source: Newzoo)
Counter-Strike: Global Offensive by Valve Corporation was the fourth most popular game for PC in the world in December 2020. It came after Minecraft by Mojang, League of Legends by Riot Games, and Cyberpunk 2077 by CD PROJEKT RED. It's good to mention that games like Grand Theft Auto V and Fortnite are in the top 10 and they come after CS:GO.
Next comes:
7. April 2020 saw the peak in CS:GO players in the last two years. 
(Source: Statista) 
The pandemic hit us hard last year and well, games like CS:GO saw an incredible increase in interest. As so many people in the world stayed home for prolonged periods of time, they (we) had a lot of free time on our hands. That's why games like CS:GO reached an all-time peak in the number of concurrent players.
Counter-Strike is the most popular shooter game in Western countries for two decades now. 
The number of CS:GO players has skyrocketed after the release of the battle royale Danger Zone two years ago but we'll mention that in a minute. 
8. The all-time peak of Counter-Strike concurrent players on Steam is 1,305,714 and it came in April 2020. 
(Source: Steam Charts)
However, there is one record that Counter-Strike hasn't put its mighty hand on and that's the one for the most concurrent players ever on Steam. Who has it then? You guessed it - PUBG. According to the latest PUBG player count, the top record for a peak number of players on a Steam game is PUBG with 3,236,027 players in January 2018. And next comes CS:GO, of course.    
9. By 2023, the cumulative global tournament prize pool for Counter-Strike is expected to reach $45.6 million.
(Source: Statista) 
According to the forecasts, the game will continue to receive as much attention (if not even more) from gamers in the near future. In 2018, the global tournament prize pool amounted to $22.67 million. 
10. In December 2019, 600,000 Counter-Strike players received a VAC ban on Steam because of cheating issues. 
(Source: PCGamesN)
In May 2020, Valve issued new 500,000 VAC (Valve Anti-Cheat) bans as a desperate measure to stop gamers from cheating. However, the issue of CS:GO cheaters continues to this day even after the developers started the campaign with the CS:GO overwatch - the gamers who are appointed to report cheaters. However, by 2021, more than 4 million VAC bans for CS:GO have been received by players who cheat and use hacks. (We'll cover CS:GO cheating in a minute.)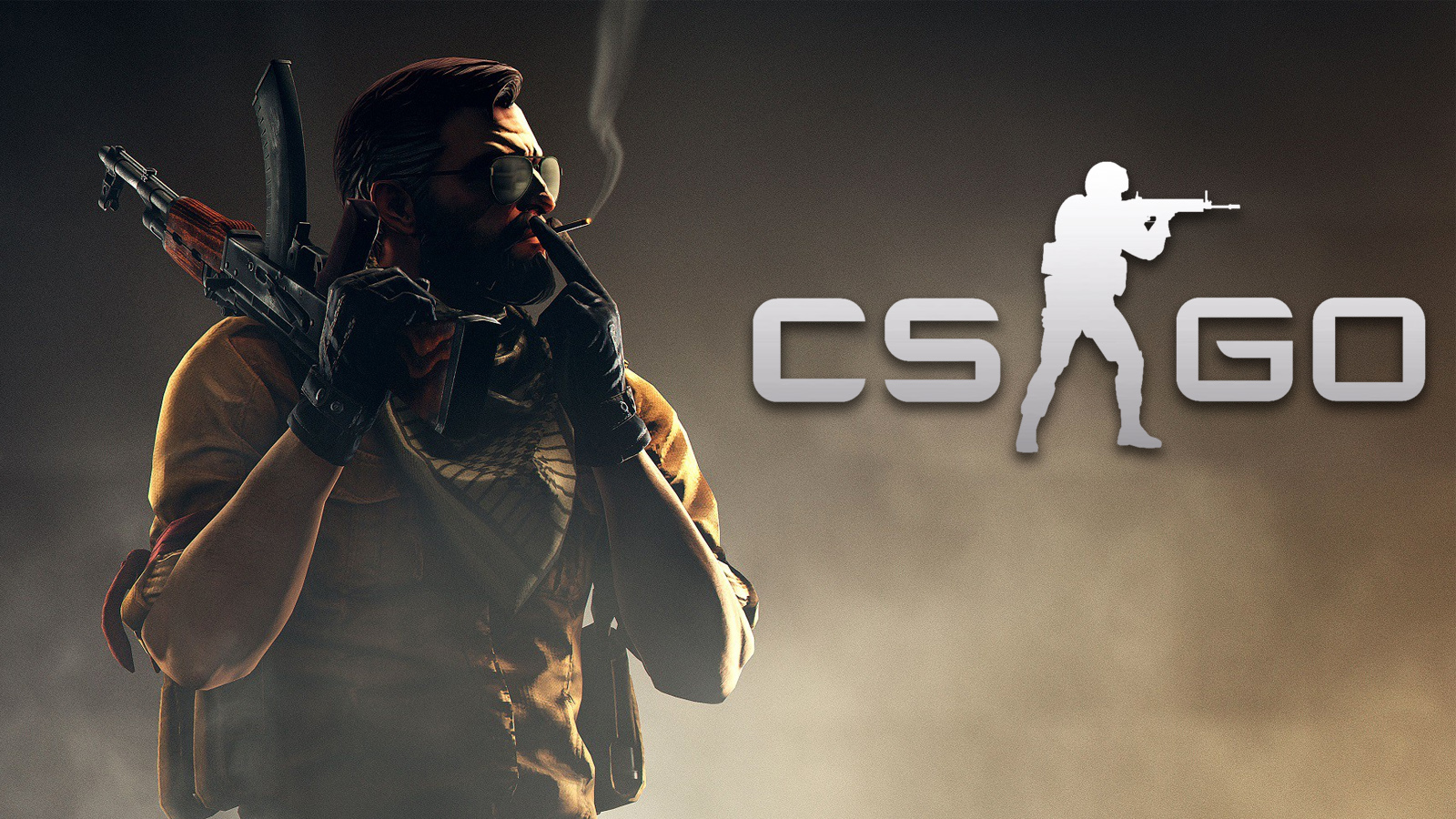 Image © Dexerto
11. In 2019, 49% of the CS:GO fanbase were players only. 
(Source: Statista)
According to eSports statistics, 23% of CS:GO fans are viewers only, and 28% are both players and viewers. The game is so insatiable that most people love playing it. However, watching other people playing CS:GO is also a treat for gamers all over the world. 
12. In 2018, the annual worldwide revenue of CS:GO amounted to $414 million. 
(Source: Statista)
The statistics for the 2019 and 2020 CS:GO revenue haven't been published yet, but we suspect that based on the number of CS:GO players and the continuously increasing fan base - the 2019 and 2020 revenue is expected to be higher than the $414 million from 2018.
13. June 2018 saw the lowest number of CS:GO players in the last couple of years.
(Source: Statista)
In 2018, Counter-Strike: Global Offensive was nominated for a Steam award in the category 'Better With Friends' and… lost to Tom Clancy's Rainbow Six Siege. However, the number of CS:GO players hit the roof in 2020 after the last updates. 
14. Counter-Strike: Global Offensive won the eSports Game of the Year Award at The Game Awards 2015. 
(Source: The Game Awards)
The game has been an award winner since the beginning. After twenty years on the video gaming market, it's still an award winner (Steam awards 2020). Gaming awards are gaining momentum in the last 6 years - for example, The Game Awards and Steam Awards. Voting and nominations are a huge event in the gaming community and in December every year (yes, even 2020!) we got to vote and anticipate the list of winners.  
15. 25% of all CS:GO players come from the US and Russia.
(Source: CS:GO Ranks)
Anyone who's played the game can tell you that the languages of the game are English and Russian. (Many kids who are into video games can swear in flawless Russion, that's a fact.) 14% of all the CS:GO players come from the US and 11% - from Russia. Next comes China with 9%, Germany - 6% and Brazil - 6%. 
Brief history of Counter-Strike
2018: Counter-Strike: Danger Zone
2014: Counter-Strike Nexon: Zombies
2013: Counter-Strike Online 2
2012: Counter-Strike: Global Offensive
2007: Counter-Strike Online
2004: Counter-Strike Neo, Source, Condition Zero
2003: Xbox release
1999: Counter-Strike 
The Counter-Strike series are pretty well-known among the gaming community. Counter-Strike is originally a modification of the legendary Half-Life. The game was a hit since the very beginning in 1999 and of course, after the release of Counter-Strike: Global Offensive in 2012 everyone wanted in. Another wave of interest came after the release of the fast-paced battle royale mode Danger Zone in December 2018.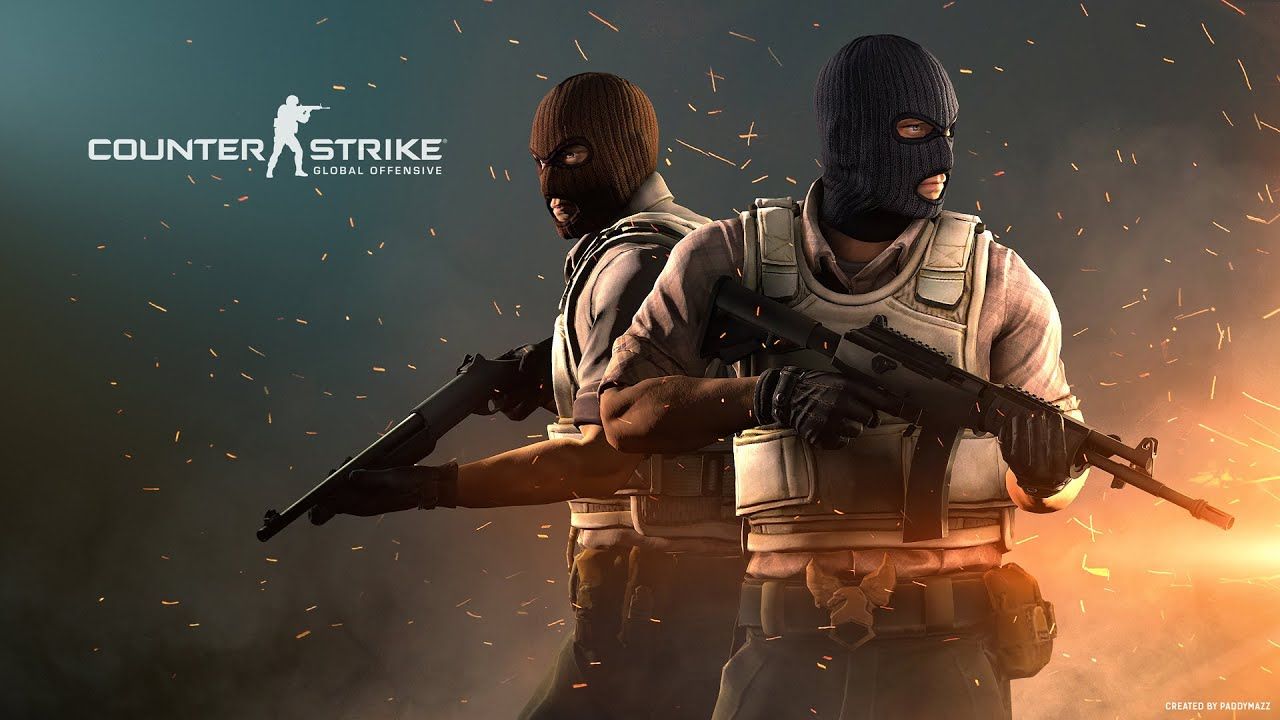 Image © ZDNet
CS:GO Danger Zone
One of the last and most beloved additions to CS:GO is the battle royale mode called Danger Zone. The last-man standing games have always fascinated the crowds and when CS:GO released the battle royale mode, everyone got mad with excitement. Seriously! 
The rules are simple: a total of maximum 18 people enter the game either Solo or as a Duo. After the game starts they need to collect equipment and fight each other until a player (or a team of two) is left alone at the end and wins the game. It's a hoot and a half!
CS:GO cheaters
Nowadays, cheating in video games and using hacks has become a new normal, unfortunately. Regardless of the type of game, there would be players who just want a quick win. Even some CS:GO pro players have been caught using hacks and some of them even received a VAC ban from Steam. Which would put an end to their career as professional eSports players of course. 
However, in CS:GO we're facing next level cheating every day. According to the unofficial statistics of the people who play CS:GO on our team, as many as 50% of CS:GO players use some kind of a cheat or hack. CS:GO cheaters are famous for artificial aiming and wallhacks. 
Having a huge advantage over your rivals might sound like fun, but gamers who don't use hacks get really mad at those who do, and some pretty ugly conflicts get started that way. The issue is still going and unfortunately, people love using hacks for an easy win. 
CS:GO overwatch
CS:GO hackers beware!
The so-called CS:GO overwatch represents the experienced members of the Counter-Strike community, called 'investigators', who review reports and declare (or dismiss) gamers as cheaters. This might lead to applying temporary bans or the terminal VAC ban.
The Counter-Strike developers - Valve, have taken measures against the CS:GO cheating issue - scanning for, catching and taking action against cheater accounts has been going on for years now. Having in mind the severity of the problem, the developers have started appointing gamers who wish to participate in the effort of getting rid of gamers who cheat on CS:GO. It's impossible to make people stop cheating in video games, but let's hope that all the efforts of the developers and the community to make things better for the gamers who play by the rules would actually make a change. 
Key takeaways
Are people losing interest in CS:GO in 2021? Not even close. The developers are constantly updating and including cool additions to the game to keep the interest of the community high. During the COVID-19 pandemic the game saw its all time peak in players. 
Now you know how many people play CS:GO in 2021. The latest CS:GO statistics are loud and clear about the fact that the game is still a top Steam game in 2021 and people all over the world (mostly from the US and Russia) are still crazy about the game. 
Visit TechACake.com for more gaming content every week! 
Enjoy CS:GO, everybody!
Sources