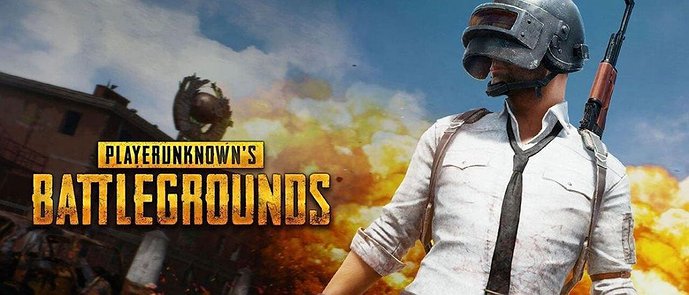 PUBG player count 2021: how many people play PUBG?
Last updated: March 7, 2021

Featured image © Steam
This is one of the Steam top 100 video games and one of the first battle royale games with a loyal fan base. PUBG is one of the most influential games ever! How many people play PUBG five years after the release? Read on and find out! The PUBG player count will surprise you. 
We here at TechACake.com decided to dive deep into the realm of PUBG stats. When it comes to PlayerUnknown's Battleground, there's definitely more than meets the eye. We'll leave no stone unturned. 100 players. One map that gets smaller and smaller. Only one 1 Chicken Dinner.  What do you have to lose? Let's do this: 
PUBG player count 2021
There are several games that are fighting for the #1 position for the best battle royale game of 2021. There's Fortnite, Cuisine Royale, Realm Royale, Apex Legends… the list goes on. However, there's no doubt that PlayerUnknown's Battlegrounds has made its way into the history of battle royale games. Today we pay homage to one of the favorite games of millions of gamers out there. 
1. In March 2021, PUBG ranks #4 on Steam. 
(Source: Steam Charts)
The massively popular battle royale game is still extremely popular after almost five years on the video game market. In the fight for battle royale dominance there seem to be several contestants that are fighting (pun intended) for the privilege to claim the 1st prize. After the colossal success of the sandbox game Valheim, the Steam top 20 is not the same. According to the latest Valheim player count, the game was played by 5 million people in the first month after the early access release. In March 2021, Valheim ranks #3 on Steam, thus dethroning PUBG from the 3rd position.
If you're into watching PUBG gameplay - there's no better place than Twitch. Esports viewers are also huge fans of PUBG. According to PUBG Twitch statistics: 
2. In March 2021, PUBG ranks #23 on Twitch.
(Source: Twitch Tracker)
Five years after the release of PUBG, the game is still on the Twitch top 30 games list. In February 2021, people watched 20.1 million hours of PUBG gameplay on Twitch and there were 940 concurrent streams.  
3. In February 2021, the number of PUBG peak players on Steam was 447,000.
(Source: Steam Charts)
During the first coronavirus lockdown this number skyrocketed - in April 2020, more than 900,000 people played PUBG on Steam concurrently. After that the PUBG player count slowly dropped. Still, more than 400,000 people play PUBG on Steam concurrently every month. 
4. In 2021, most PUBG players come from the US and India. 
(Source: Playercounter) 
The game has a large fan base around the world, but it's most popular in the US and India. More than 17% of all PUBG players in the world come from the US, 7.98% - from India, 6.50% - from Brazil, 5.63% - from Turkey, and 4.76% - from Russia. 
5. In July 2020, PUBG crossed the 70 million copies sold milestone. 
(Source: Statista)  
In October 2017, the creators had already sold 10 million copies of the game. Having in mind that the game sells at $29.99 a piece, well… you do the math. And in July 2020, the creators had sold the incredible 70 million PUBG copies.
6. The peak PUBG player count on Steam came in January 2018 - 3.2 million. 
(Source: Statista) 
The highest number of PUBG players on Steam was 3,230,000. After that the PUBG player count has been dropping exponentially and in January 2021, there were 452 million PUBG players on Steam. 
7. During the first year after the release of PubG's, there were 40 million copies of the game sold. 
(Source: Polygon)
The game was released in December 2017. And while 40 million copies sold in a year is impressive, we can make a comparison with GTA 5 here. According to the latest GTA 5 player count, the game reached $1 billion in revenue in the first three days after the release. In 2020, GTA 5 had already sold 135 million copies.
8. In December 2020, the game hit the lowest number of players since its release - 15.11 million. 
(Source: Statista)
In Q4 2020, the number of PUBG players is still dropping. However, even now the game is still #3 on Steam (even after the release of the wildly popular Valheim in February 2021). 
9. In December 2020, there were 11.22 million hours of PUBG events watched on Twitch.
(Source: Statista) 
With games as popular as PUBG, Twitch is the place to be. According to Twitch statistics, in Q4 2020, there were 11.47 million hours of PUBG gameplay watched. And in January 2018, which was arguably the peak of popularity of the game, Twitch users watched the amazing 53.7 hours of PUBG on Twitch.
10. In January 2018, more than 1 million PUBG cheaters were caught. 
(Source: Polygon)
Cheating in video games is still an issue in 2021. Every gamer who has spent some quality time on CS:GO, or Overwatch, or Valorant, or Rainbow 6: Siege, or PUBG… well, all the competitive shooter games you can think of have the disadvantage of sharing the game with a cheating lot. CS:GO cheaters are notorious in the video gaming community and many of them receive a VAC ban, but even this is not enough. We're still waiting for a more permanent solution to video game cheating.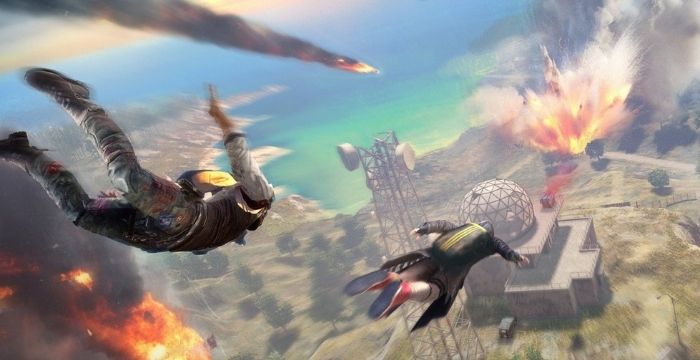 Image © BBC News
PubG mobile statistics
PUBG is one the 5 most downloaded apps in 2020. However, after the Chinese government increased its control over the video game industry in the country, the mobile version of PUBG was shut down because of its hostility. A more patriotic and less violent game called Heping Jingying or Elite Force for Peace was chosen to replace the massively popular PUBG mobile.
PUBG's popularity on mobile is a worldwide phenomenon. Let's examine the stats more closely:  
11. In April 2020, 58.8% of the total player spending on the PUBG mobile app came from China.  
(Source: Statista) 
According to PUBG mobile analytics, PUBG China is a video game phenomenon. There's an average of 70 million PUBG players in China in 2020. In fact, the creators expect a raise of in-game spending in PUBG China in the near future. Game for Peace, the Chinese mobile version of PUBG, could potentially earn around $1.48 billion a year. 
12. In December 2019, there were a total of 600 million PUBG mobile all time players.
(Source: IGN India) 
PUBG mobile is one of the most downloaded mobile apps. The PUBG player count has dropped significantly since the launch but the mobile game is doing more than fine!
13. As of 2020, the PUBG mobile app has been downloaded 734 million times. 
(Source: NDTV)
In terms of player count, in 2018 there were as many players of PUBG mobile as Fortnite mobile. According to the latest PUBG player count, the PUBG mobile app is among the five most downloaded mobile gaming apps. 
14. In August 2020, there were 2.2 million cheaters banned from PUBG mobile. 
(Source: Forbes) 
Online game cheating has become a problem in recent years. CS:GO cheaters as well as Apex Legends cheaters are famous for their attitude, wall hacks, triggerbots and aimbots. And of course, cheaters have infiltrated every other game there is. Evidently, getting around the game rules has become somewhat of a trend these days. However, there are consequences. Tencent revealed that during the last week of August 2020, 1.4 devices have been banned because of cheating.
15. In May 2020, PubG had the HIGHEST mobile gaming revenue. 
(Source: Sensor Tower) 
The PUBG creators, the Chinese tech giant Tencent Holdings LTd, reached a revenue milestone in March 2020 for PUBG mobile and Game for Peace. Because of the COVID-19 pandemic the gaming industry boomed and both mobile versions of PUBG gained a staggering $232 million out of sales in March 2020. Also, let's not forget that the massively popular Honor of Kings is also at the leading positions. 
16. There are 50 million active PUBG players in India. 
(Source: NDTV)
Gaming in India is on the rise and it is said that by 2021, there will contribute an amazing $1 billion to the global spending on games. However, PUBG has been recently banned in India due to political reasons. (See stat #4.)
17. In June 2020, mobile PUBG players spent $168 million on in-game purchases.  
(Source: Statista) 
The revenue of video games and mobile games often depends on in-game purchases. They are the secret to the success of games like Fortnite, Candy Crush, every mobile farming game ever made, etc. The in-game spending of PUBG players is just amazing!
18. In 2019, PUBG surpassed 1 billion revenue from mobile.
(Source: Venture Beat) 
(GTA 5 made $1 billion in 3 days, see stat #7.) This is one of the most successful smartphone games ever. Speaking of the top mobile apps, according to the latest Minecraft statistics, the Minecraft mobile app has been downloaded more than 10 million times on Google Play alone.
19. In 2019, 57.4% of the PUBG Android mobile gamers were male. 
(Source: Statista) 
According to PUBG demographics: the majority of PUBG players on Android devices are male. Listen to this: according to Fortnite statistics, between 72% and 83% of all Fortnite players are male. So, it turns out that the male to female ratio of all the PUBG players out there is almost 3:2. The ladies like PUBG and they own it!
20. In March 2018, 5 million gamers played PUBG on Xbox One.
(Source: USGamer)
In February 2018, the overall popularity of Fortnite and PUBG was almost the same. Depending on the country, both games were among the first choices of gamers who are into shooter games. They are both battle royale games, one of the main differences being the price range of the games itself and the in-game purchases. (If you want to read more about PUBG vs Fortnite - scroll down.)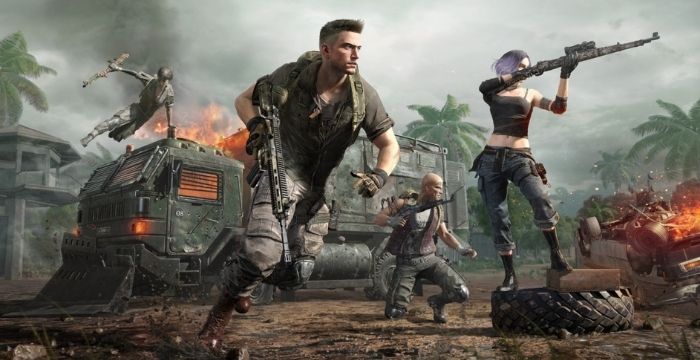 Image © Dot Esports
PUBG tournaments
ESports are bigger than ever. Gamers from all over the world compete against each other in esports tournaments and win the big bucks. Those guys spend a minimum of four hours a day playing their favorite game. PUBG esports is no exception. After the PUBG tournament in Berlin in August was postponed due to the coronavirus pandemic, we can have a better look at the past tournaments. Let's put things in perspective, shall we:
21. In 2019, the PUBG mobile Club Open gave away a prize pool of $2 million.
(Source: Forbes) 
During the Spring Split Global Final in Berlin the prize pool amounted to $400,000. The Fall Split in Kuala Lumpur awarded the players with the prize pool of $500,000.  
22. As of December 2020, the amazing $23.5 million have been awarded in 293 PUBG tournaments globally. 
(Source: Statista)
2020 was a strange year for all of us. It's true that some video games saw a significant rise in player count but also most eSports tournaments were cancelled/postponed. However, the global tournament PUBG prize pool for 2020 amounted to $23.5 million.
23. In 2020, the cumulative pool prize of PUBG was $5 million. 
(Source: Statista) 
Amateur and professional eSports players from all over the world competed in PUBG tournaments and the cumulative prize pool for all of those events amounted to $5 million. In 2020, PUBG was the 10th leading eSports game worldwide. 
24. The cumulative pool prize for PUBG tournaments in 2020 was $6.19 million. 
(Source: Statista) 
Competing in a fight to the death is what many amateur and professional eSports players come for when they play PUBG. The 2020 PUBG prize pool was the 10th largest eSports cumulative tournament prize pool that year.
Bonus: PUBG facts
In PUBG they say: Winner Winner Chicken Dinner. The winner of the battle royale gains the famous Chicken Dinner in PUBG. It's the most desirable PUBG award that the game offers. Even KFC was involved at some moment, providing chicken meals to winners. PUBG creates a sense of community that is somehow irresistible. And being the sole winner over 99 other players is a real treat, don't you agree. 
25. In 2018, there have been more than 130 million Chicken Dinners won in the game.
(Source: PCGamesn)
During a Chicken dinner challenge in 2018 that took 28 days to complete, the awesome 130 million Chicken Dinners were served. 
26. In 2019, China allowed a less violent version of PUBG called Game for Peace.
(Source: Newzoo)
The game finally got accepted by the Government of China when the creators Tencent made a more child-friendly version. PUBG has been a favorite of the Chinese mobile users ever since. 
27. In 2018, PUBG was announced "Fan's Favorite Mobile Game of the Year" by Google Play. 
(Source: Google Play)
The Google Play awards are fascinating to say the least and they help us understand the latest trends in mobile gaming. PUBG is a favorite mobile game of many users and in 2018, most of the people who voted for their favorite game on Google Play chose PUBG.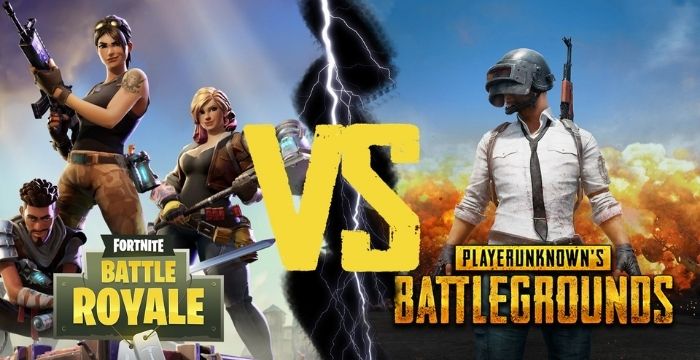 Image © Pensacola Voice
PUBG vs Fortnite
Comparing video games is quite the challenge. Especially if we're talking about PUBG vs Fortnite. Both were released in 2017 and they brought great changes to the video game industry. We've already compared games like Destiny 2 vs Warframe, Battlefield vs Call of Duty, Paladins vs Overwatch, and GTA 5 vs Watch Dogs. When it comes to two of the most popular battle royale games of all time - PUBG vs Fortnite, we can safely say that there's much to discuss. We'll have a look at both games in terms of gameplay, platforms the games are available on, visual effects, and more.
In May 2020, there were 350 million registered Fortnite players. The game is a global  phenomenon, no doubt about it. We can say that some of its popularity is due to the fact that it's free to play, compared to the $29.99 for PUBG (this is the price of PUBG on almost any device and platform). Here we can safely say that many kids are not allowed to spend such kind of money on a single game and they go for the free-to-play alternative. And as we all know, kids play a lot of video games.
Both games are similar and difficult in many ways. In terms of visual effects, PUBG offers a much more realistic military experience while Fortnite looks more cartoonish. In terms of platforms the games are available on, people can play PUBG on PC, Google Stadia, PlayStation 4, Xbox One, and on mobile. Fortnite on the other hand is available on PS4, Xbox One, Nintendo Switch, PC, Mac OS, and mobile. It's amazing that a free-to-play game like Fortnite is available on PS4 and this works in its favor.  
When it comes to gameplay, both games are similar in most ways - they feature a group of players who airdrop on a location which gets smaller and smaller. Characters try to survive by searching for weapons on the location and the last man standing is the winner of the battle royale. There are however some differences in the rules of both games. For example, Fortnite players can gather resources and build small structures. 
Working on the location to your advantage takes practice but usually people spend hundreds of hours perfecting their battle royale skill. And of course, most players have previous experience with shooter games like CG:GO and Overwatch. Each battle royale game which came after PUBG is built on the same principle and people love the premise.  
Bottom line:
Both games are battle royal first-person shooter games.
PUBG is pay-to-play on all platforms.
PUBG is more popular in Asia, Fortnite - in Europe.
PUBG offers a more realistic visual experience, Fortnite - more a cartoonish one.
Fortnite is free-to-play and is available on PS4 and Xbox One.
With several minor differences in the gameplay, both games are quite similar.
Wrap Up
The influence of PUBG on the video game industry is obvious. After the huge success of the franchise, many major video game companies invested in the development of battle royale games. Five years after the release, PUBG is still the #3 most popular video game on Steam with more than 400,000 PUBG concurrent players on the platform.
How many people play PUBG? Today we shared with you the latest PUBG player count 2021. As you can see, the game lost some of its popularity due to the rise of Fortnite, but it's still going strong in 2021. 
Visit TechACake.com for more awesome video game statistics every week!
Sources