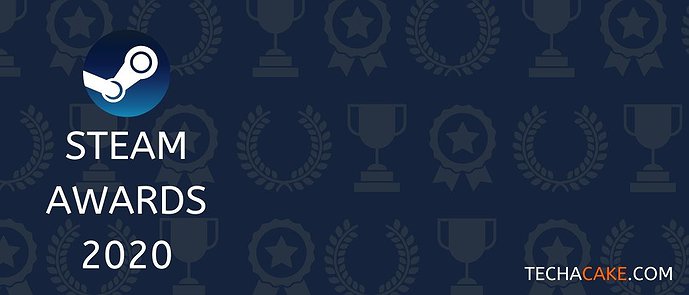 Steam awards 2020 [everything you might have missed]
Last updated: January 10, 2021

The winners of the 5th Steam awards are here! The Steam awards results are just AWESOME to say the least and we can't wait to share them with you. Today, we celebrate the winners of Steam awards 2020. Join us! 🎉
Steam awards have been with us for several years now and we'll take a short journey to the past to revisit the results of the previous years. We simply can't resist those categories with funny names and surprising nominees. 
Celebrate the winners with TechACake.com in 2021: 
Steam awards 2020: winners by category
The nominations for the 2020 Steam awards began on November 25, 2020 and the winners were announced on January 3, 2021. They quickly became one of the most popular video game awards with millions of gamers voting every year. In 2020, there were 10 categories and 10 winners of a Steam award. 
Here are the ten categories and the ten winners. Only one game won in two categories and this is Red Dead Redemption 2 - the star of the 2020 Steam awards. Have a look:

Image © Steam
There were "elderly" games that were nominated for a Steam award (and in the case of CS:GO - won!) years after their initial release. However, in 2020 only the 'Labour of Love' category allowed for older games to be voted for. For example, Counter-Strike: Global Offensive was released back in 2012 and was not only nominated but also won a Steam award in 2020. Have a look at all the categories, nominees, and winners since the beginning here. 
Terraria is another game we have seen more than once on the list of nominees. In 2016, Terraria was (most appropriately!) nominated for a 'Test of Time' Steam award and lost to Elder Scrolls V: Skyrim. In the same year, Terraria got a nomination for a 'Just 5 More Minutes' Award and lost to Grand Theft Auto V. Well, we can totally see why those games won in their respective categories - they are both awesome! However, we all know why people still play Terraria in 2021. This year, Terraria was nominated for a 'Labour of Love' award in 2020 and lost to… CS:GO. 
And of course, we need to mention The Sims 4, a game which was initially released back in 2014. This life simulation game got its first nomination for a Steam award in 2020 and won. Well, one of the obvious reasons for that is the 2020 coronavirus pandemic which made us all revisit the "old but gold" shelf on Steam. 
Steam awards facts you might have missed
The Steam awards started back in 2016. Gamers all over the world vote for their favorite games of the year during the Steam annual sales (November-December). 
Over the years they have changed the names of the categories several times. They added some new categories in the place of awards like the "Whoooaaaaaaa, dude!" award (2016, 2017). 
Now, to point out an obvious fact: from 2016 to 2018 the games that were nominated didn't  have to be released the same year in order to be nominated for a Steam award. Among the user-voted favorites on Steam you can find games like The Witcher III: Wild Hunt which have been with us since 2015 and are one of the games with highest rating ever! 
Things changed for the 2019 and 2020 awards however. Only games that were released the same year as the award could be voted for, with one exception. The 'Labour of Love' award included older games and needless to say, it was a difficult category to enter and win. Among the nominees for the 'Labour of Love' Award 2019 and 2020 we saw games like The Witcher 3: Wild Hunt, Dota 2, and Terraria.   
One more interesting detail you might have missed about the Steam awards is that the categories for the 2019 and the 2020 awards are exactly he same. For the 2016 and 2017 awards they experimented a lot with the names of the categories and that was pretty cool actually. And for the previous editions of the awards things were a bit more chaotic. Have a look at some categories that we got the chance to vote for only once: 
The 'I Am Not Crying There Is Something In My Eye' Award (2016)
The 'Cry Havoc And Let Slip The Dogs Of War' Award (2017)
The 'Mom's Spaghetti' Award (2017)
'The World Is Grim Enough Let's Just All Get Along' Award (2017)
The 'Game Within A Game Award' Award (2016)
The 'Villain Most In Need Of A Hug' Award (2016)
The 'I Thought This Game Was Cool Before It Won An Award' Award (2016)
Now that we have seen the categories, let's see the most popular games on Steam:
Best Steam games
2020: Red Dead Redemption 2
2019: Sekiro: Shadows Die Twice
2018: Playerunknown: Battleground
There was no 'Game of the Year' award in 2016 and 2017. The top games on Steam in the recent years may seem surprising to some, but I don't think many people would deny the allure of Red Dead Redemption 2 in 2020. Especially those who have played the game anyway! It's simply a masterpiece and a must-play in 2021. (Scroll down to read more about Red Dead Redemption 2.) Of course, there were many awesome games like Risk of Rain 2 who didn't make the cut, but that's inevitable when the gaming industry is releasing so many quality products every year. 
Look:
Speaking of must-play video games, check out our extensive list of most anticipated video games of 2021. You might find your next favorite game today! Also, you can totally have a good look at the games for which we'll vote on the 2021 Steam Awards.
Playerunknown's Battleground was nominated for a Steam award twice over the five years of their existence and it won both times! In 2017, PUBG won the 'Mom's Spaghetti' Award and in 2018 - the 'Game of the Year" Award. Now, there are rumors about the lower interest in PUBG during the recent years and they said it was because of the popularity of Fortnite. According to the latest PUBG statistics, there were 400K concurrent PUBG players in 2020 and back in 2018 there were more than 3 million. However, this battle royale game has become a classic, and the developers still update frequently and add new maps and vehicles. PUBG is still worth your time in 2021 for sure!
Now, samurai-themed games have always been a soft spot among gamers of all ages. In 2021, we're expecting games like Ghost of Tsushima and Shadow Warrior 3 - both feature samurai warriors and breathtakingly beautiful visuals. Who knows, maybe we'll see them as Steam awards nominations this year. 
Grand Theft Auto V on the Steam awards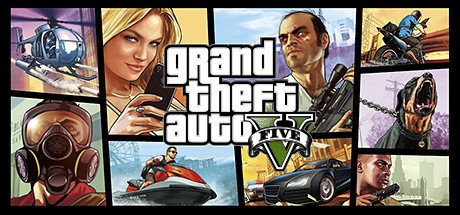 Image © Epic Games
This game has been a record-breaker and star-of-the-show on the Steam awards since the beginning. In terms of Steam awards nomination GTA 5 has been nominated for four awards and WON them all. As we already mentioned, another game that won each time it was nominated is PUBG - two nominations, two wins. Also, an honorary mention is due here for Doom Eternal - two nominations in 2020: for 'Best Soundtrack' Award and for 'Game of the Year" Award.
Now, the action-adventure video game has been a favorite among fans since the release of the first GTA back in 1997 for PS1. Both Grand Theft Auto V and Red Dead Redemption 2 - the big winner of the 2020 Steam awards, are published by Rockstar Games. Any gamer can tell you that those games are so immersive and beautiful, with awesome maps and graphics, that we just can't get enough of them.
GTA 5 will always be on the list of best games of all time and an honorary member of the Steam wall of fame.
Steam game of the year 2020: Red Dead Redemption 2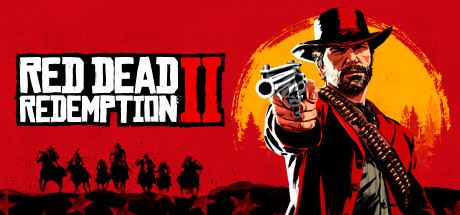 Image © Steam
One of the top Steam games 2020 is a favorite among gamers all over the world. Created by Roadstar Games, Red Dead Redemption 2 won two Steam awards this year. The game was initially released back in 2018 but the Steam release came in December 2019. 
RDR 2 gives us a pretty amazing view of the world in the late 1800s and early 20th century. Characters enter an enormous open-world map in the wild west and the game can be played as a single-player or a multiplayer mod. Contrary to what the poster promises (seriously!), the graphics are quite beautiful and the gameplay is extremely detailed (e.g. you need to buy food and feed your horse, get a job for the sheriff and earn your money, buy a better and more expensive horse, steal a train, or get robbed on the street). 
A must-play game for every fan of games such as GTA, Cyberpunk 2077, or Titanfall. 
Wrap up
The best games on Steam are always a hot topic for discussion. There are so many amazing video games on the online gaming platform we don't have time to play them all. Sigh! 
Regardless of the genre and the setting, the best Steam games always feature awesome graphics, challenging gameplay, cool characters, exceptional game soundtrack, and excellent gaming experience. In 2020, the one game that became a winner in two categories, one of which 'Game of the Year' is definitely a must-play. Red Dead Redemption 2 delivered so much more than the audience expected, we simply can't get enough of it.
Now you know everything there is to know about the Steam awards 2020. If you have any questions and comments, don't hesitate to contact the TechACake.com team.
Visit the website for more awesome gaming topics every week!