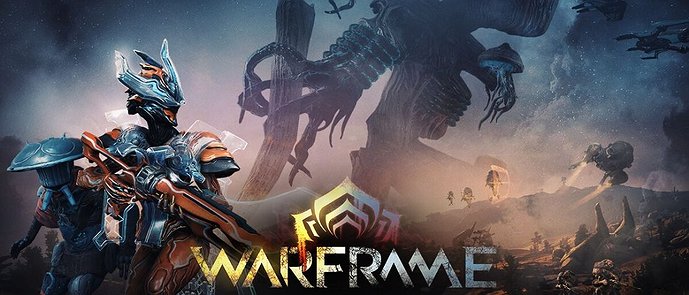 Warframe player count 2021: how many people play Warframe?
Last updated: April 29, 2021

Featured image © Warframe
Warframe is a cool third-person shooter developed and published by Digital Extremes. The game was released back in 2013 and it's still on the Steam top 20 in 2021. How many people play Warframe nowadays - the latest Warframe player count will surprise you! 
We here at TechACake.com dedicate our time to dig in for the latest video gaming statistics and come up with more than we actually set sails for. For example, if you're looking for more games like Warframe, check out our list at the end of the article. The most obvious choice is Destiny 2, of course but we'll recommend several other cool games as well so stay tuned. We recently compared Destiny 2 vs Warframe as many fans would say that those two games are closest in terms of gameplay so make sure you check out our suggestions on the way out. Now, here's a taste of what's coming later:
TOP Warframe statistics 2021 (editor's choice):
More than 75,000 people play Warframe concurrently on Steam in April 2021.
Currently Warframe ranks # 11 on Steam and #135 on Twitch.
Most Warframe players come from the US & China. 
More than 50 million people have already played the game across all platforms.
Warframe is a winner of a Steam Award.
Most Warframe PS4 players come from the US.
Yes, impressive is the word you're looking for! Now, let's jump right in - how many people play Warframe in 2021? 
Warframe player count 2021
The free-to-play action role-playing third-person shooter multiplayer online game Warframe is one of the most popular third-person shooter games of 2021. Let's start with the Warframe active player count of 2021:
1. In April 2021, Warframe ranks #11 on Steam. 
(Source: Steam Charts)
In April 2021, around 75,000 people played Warframe concurrently on Steam. Warframe was released in March 2013 (the same year as PlayStation 4). So, it's been eight years and still, the game is doing incredibly well in keeping its fanbase loyal. However, we can see several old-but-gold video games on the Steam top 20 - like the ultimate #1 CS:GO, or one of the best MOBA games - Dota 2 (which was also released in 2013, btw).
2. In April 2021, Warframe ranks #135 on Twitch. 
(Source: Twitch Tracker)
Well, it seems that Warframe is not as popular on Twitch as it is on Steam. The peak number of Warframe channels on Twitch came in August 2020 - 1,352 channels. The peak number of Warframe viewers on Twitch was around 433,000, also in August 2020. The explanation for the sudden rise of interest in Warframe in this period was the TennoCon digital event. (Read more about TennoCon at #11.)
3. As of April 2021, people have played a total of 32 million hours of Warframe on Steam.
(Source: Steam Charts)
According to the Warframe Steam Charts, Steam users have played more than 32 million hours of Warframe since the Steam debut of the game. As a comparison, CS:GO players have already played more than 502 million hours of the game on Steam - there is a reason why CS:GO keeps occupying the #1 spot on Steam for so many years.
4. In April 2020, most Warframe players came from the US and China. 
(Source: Playercounter)
Video gaming is huge in the US and most games we talk about on our website have found their largest audience in America. Warframe is no exception here - more than 15% of the global Warframe fanbase comes from the US in 2021. Next comes China with 6%, Russia - 5.34%, Brazil - 4.67%, and the United Kingdom with 4%.  
5. As of Q1 2021, the all-time peak of Warframe concurrent players on Steam is 154,000.
(Source: Steam Charts)
The peak of Warframe concurrent players on Steam came in August 2020, during the time of the Tenno digital event. After the event was over, between 50,000 and 90,000 people played Warframe concurrently on Steam in the months to come.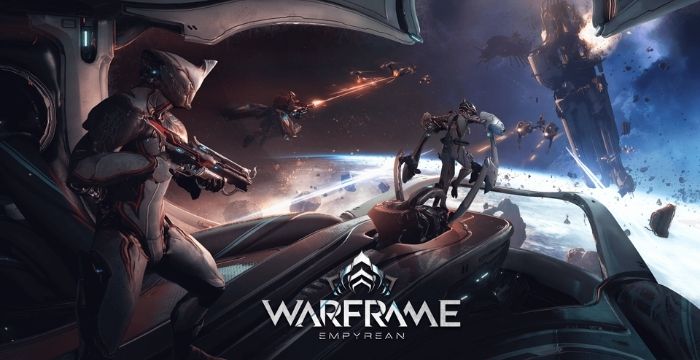 Image © Warframe
How many people play Warframe?
Now that we've seen that Warframe is doing pretty well in 2021, let's have a look at some Warframe stats of 2020 and back. How many people play Warframe on PlayStation 4 and what is the total Warframe player count since the release? We'll answer all these questions and more. Here we go:
6. As of November 2020, 18 million people had already played Warframe on PlayStation 4.
(Source: Gamstat)
The Warframe player count PS4 is significant - only on one console the number of Warframe players is 18 million in total since the release of the game. According to the source, the game is most popular on PlayStation 4 in North America. 74% of all Warframe PS4 players have earned at least one trophy and the median number of games on accounts with Warframe is 42. 
7. In 2019, Warframe hit the 50 million registered players milestone. 
(Source: PCGamesN)
In 2019, Warframe added around 12 million new players in the course of a single year. In just six years after the Warframe release, the game already boasted 50 million players. Between 2013 and 2018, the game was downloaded more than 38 million times across all platforms. And just a year later, the game hit the 50 million mark. Congratulations!
(If we compare this to games like the legendary 3D sandbox Minecraft, this might not look so incredible. According to the latest Minecraft player count, in 2020 the game had 126 million monthly active players.) 
8. As of Q4 2018, Warframe had been downloaded 1 million times on Nintendo Switch. 
(Source: MCV)
It turns out that Warframe is one of the most famous free-to-play games for Nintendo Switch. In 2021 many people are wondering if the console is still popular? As of 2020, more than 55 million Nintendo Switch units have been sold worldwide since the launch of the console back in 2017. And the Warframe player count seems to be fairly high on the portable console. 
Warframe stats & facts
Warframe is a beautifully fascinating game which keeps players immersed in the bewilderingly complex gameplay and astonishing sci-fi world. The revenue of the creators grows 27% each year and so far millions of people have played the game across all platforms. Warframe is currently available on PC, Nintendo Switch, PlayStation 4, Xbox One as well as on the next gen consoles PlayStation 5 and Xbox Series X/S. Here come some pretty spicy Warframe stats & facts… you might find #10 quite surprising:
9. In 2020, Warframe was voted the best third-person shooter game.
(Source: HP)
Third-person perspective gameplay offers a unique gaming experience. In 2020, the HP Store compiled a list of the best 3rd person shooter games for PC and selected Warframe by Digital Extremes as the absolute best on the video game market. Other game giants on their list were GTA 5, Risk of Rain 2, and PUBG.
10. Back in 2018, Warframe generated a digital revenue of $182 million. 
(Source: Games Industry)
As you may already know, Warframe is free-to-play on all platforms. And yes, many free-to-play video games generate big money for their developers and publishers. For example, the League of Legends revenue 2020 amounted to the staggering $1.75 billion. According to the source, the digital revenue of the Warframe alternative Destiny 2 was $300 for 2018. 
11. TennoCon 2021 will start in July this year. 
(Source: Warframe)
Save the date! TennoCon is the biggest event for the Warframe fanbase. In the world of Warframe, the faction controlled by the player is called Tenno - a race of ancient warriors (hence TennoCon). Your Tenno has a suite of biochemical armour called Warframe. You can customize your Tenno with a better armour and weapons which you get while playing the game of course. 
TennoCon 2020 was supposed to take place in Canada, but instead it was held entirely digitally because of the COVID-19 pandemic. (Find out more about TennoCon on Warframe Wiki.)
12. The working title of the game was Dark Sector.
(Source: The Gamer)
The action role-playing game we currently know as Warframe, used to have a very different working title and genre. The project initially started as a massively multiplayer online game (MMOG, or just MMO) located in a sci-fi environment. Eventually, the public got to play the awesome cooperative third-person shooter Warframe set in an evolving sci-fi world.
13. Warframe has been nominated for two Steam Awards and won one of them.
(Source: The Steam Awards)
In the history of The Steam Awards, Warframe was honored with two nominations - in 2017 and in 2019. Both times the game was nominated in the category 'Labour of Love' Award. In 2017, Warframe won a Steam Award against Crusader Kings II, Team Fortress 2, Titan Quest, and Path of Exile. Unfortunately, in 2019 Warframe lost the award to Grand Theft Auto V. The other nominees were CS:GO, Dota 2, and Tom Clancy's Rainbow Six Siege. During the 2020 Steam Awards, there was no nomination for Warframe.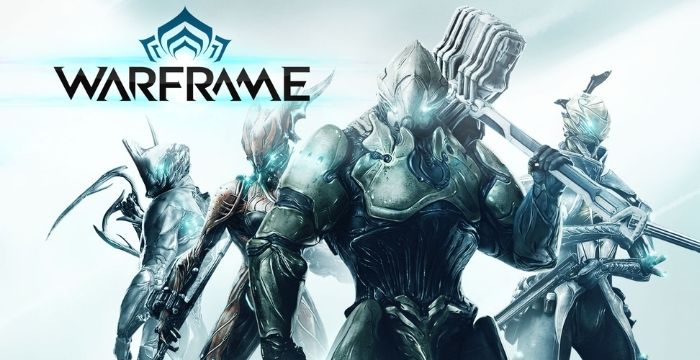 Image © Nintendo
What is the Warframe market?
As you know, people win items while they play different games and those items can be sold and bought for real money. If you know where to look, of course. The Warframe market functions like an online store with fictional weapons and other game items from Warframe only. It's not associated with Digital Extremes. 
Games like Warframe
Are you after a Warframe alternative? Been there! Warframe is immersive and beautiful, not to mention the countless enjoyable hours you can spend fighting evil. However, there comes a moment when you just crave the excitement of a new game but wish for the same experience. As tough as that situation might seem, we have the solution for you. Here are three of our favorite games like Warframe to play in 2021: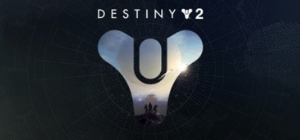 Destiny 2
When we're talking about games like Warframe, Destiny 2 is the obvious #1 choice. According to the latest Destiny 2 player count, more than 900,000 people play the game concurrently daily in 2021. The Destiny sequel matches the gameplay and visual experience of Warframe closer than any other game on the market.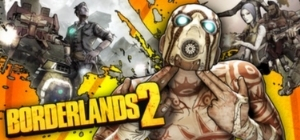 Borderlands 2
Borderlands 2 is one of the top best selling games of all time - in 2018, there were more than 1 million Borderlands 2 active players per month. Now, the graphics of Borderlands 2 are not as spectacular as the ones of Warframe (or Battlefield 5, or Modern Warfare for that matter) and it's a first-person shooter on top of that. Actually, Borderlands 2 and Risk of Rain 2 are kind of similar in terms of graphics although the developers of Risk of Rain 2 definitely put more color to it than necessary.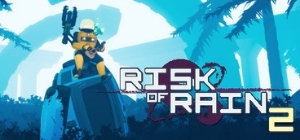 Risk of Rain 2
Risk of Rain 2 is a bit unconventional to recommend as a game similar to Warframe. However, as gameplay those two are not that different. Both are third-person shooters set in a sci-fi environment. The Risk of Rain 2 characters (and the universe for that matter) look more cartoony than the sophisticated Warframe graphics but the game is totally worth your time if you're looking for more games like Warframe in 2021. 
Key takeaways
Now you know how many people play Warframe in 2021. Today we saw conclusive evidence that Warframe is not dead. On the contrary - an average of more than 75,000 people played the game concurrently on Steam in April 2021. During the TennoCon the Warframe player count skyrocketed to 154,000 Warframe players on Steam.
Today we offered three Warframe alternatives for those of you who're looking for games like Warframe - choosing any of those games (or all of them!) will definitely bring back the excitement you got from Warframe when you first started playing the game. Enjoy!
Visit TechACake.com for more exciting video game statistics every week!
Sources